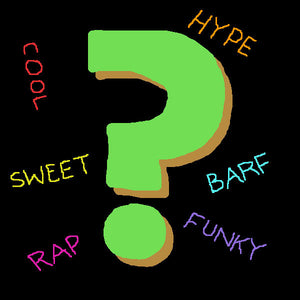 Mystery Grab Bag
RESTOCKING! Check back soon for more mystery mayhem!

Have you ever seen our office? It's filled with all sorts of magical, amazing things. Send us fifteen dollars and we'll send you a generous sampling of some of the stickers, doodles, flyers, magazines, CDs, and other weird crap we have up here. By ordering the Mystery Grab Bag, you agree to accept whatever we send you. No complaints, no returns.

Be sure to select a shirt size in the event that your grab bag contains a shirt!
Regular price $15.00 Sale