WHAT CAN BURLESQUE DESIGN FOR YOU ?
We have completed design and illustration projects for a diverse range of clients including X Games, Nike Sportswear, Toyota, 3M, UFC, Target, Bonnaroo Music and Arts Festival, Modist Brewing Company, and many more. From small business logos to restaurant branding to posters and full event branding, we would love to put our years of experience to work to create the visual elements to help you develop your brand, promote your event, and add excitement to your business.
X GAMES MINNEAPOLIS 2019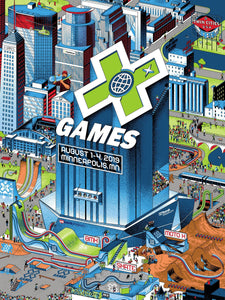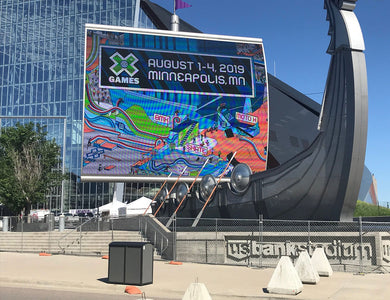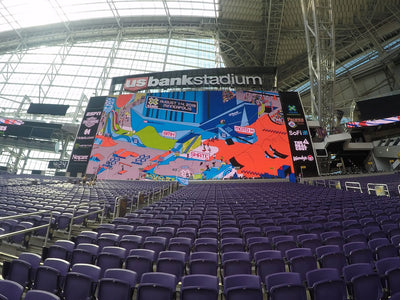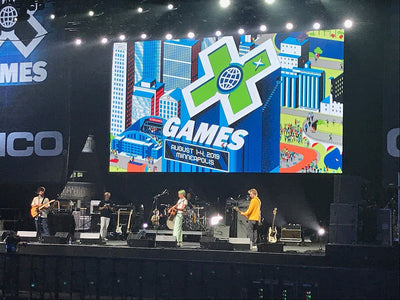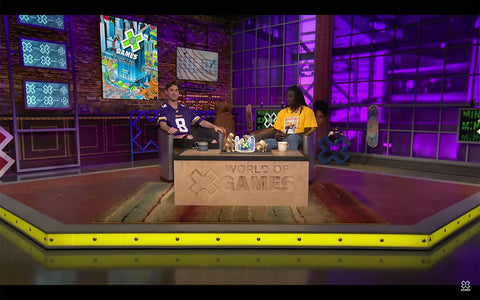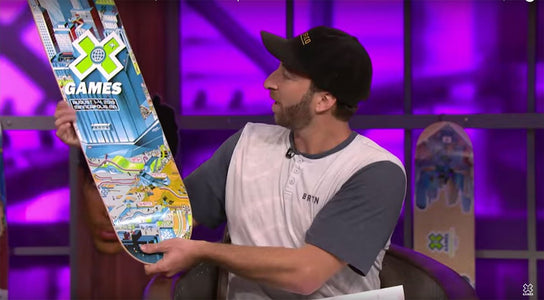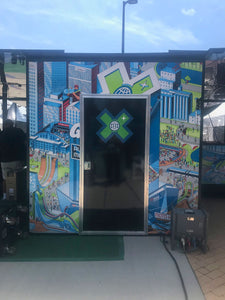 To welcome X Games to our city for the third straight year, we designed a poster which envisions downtown Minneapolis as a free-for-all skateboard / BMX / motocross park overflowing with X Games athletes and crew, action sports activity, plus a handful of locally-themed Easter eggs. The artwork is a hybrid of Mike Davis' vector illustration work with Wes Winship's creative direction and detailed Photoshop textures.
Wes and Mike's original illustrations were also used for a skateboard deck, lightrail train advertising, and promotional graphics leading up to the August 1-4th event as well as wayfinding / informational graphics during the festival.
GRAND CATCH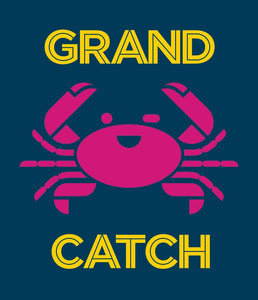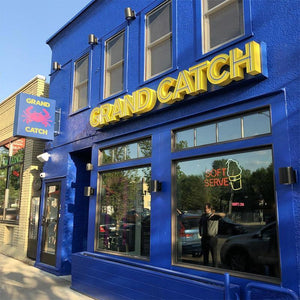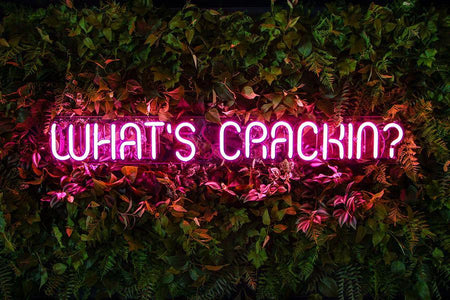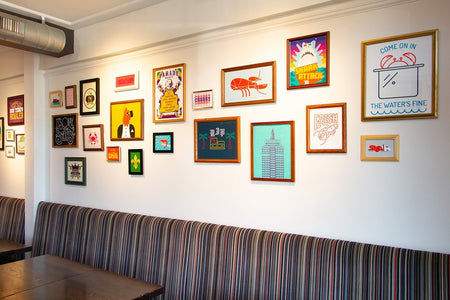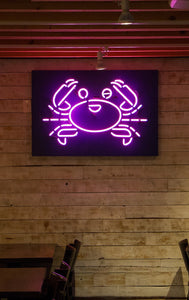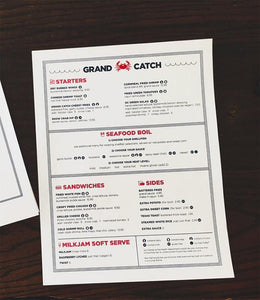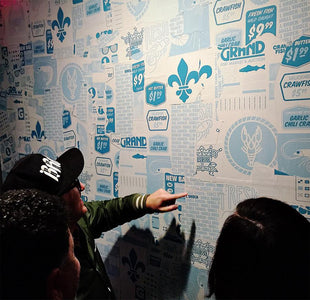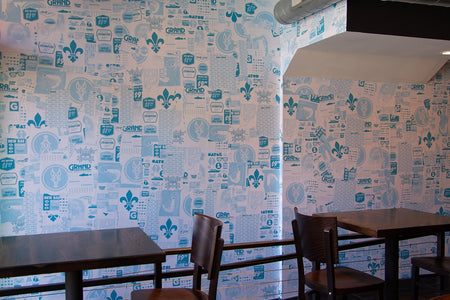 When World Street Kitchen / Milkjam Creamery mastermind chef Sameh Wadi approached us about designing the branding and interior artwork for his team's next restaurant, we immediately hopped on board! Located in Saint Paul, Grand Catch is a tribute to seafood boils, drawing inspiration from traditional Cajun recipes as well as Vietnamese-Cajun fusion styles. It's also home to one of the best fried chicken sandwiches you'll ever eat!
For the design, Mike Davis went for a clean, contemporary approach with some nods to New Orleans, producing a wide range of items including the exterior signage, interior neon signs, a wheatpasted mural comprised of screenprinted posters, food and drink menus, and over 20 original framed art pieces. Stop by 1672 Grand Ave in Saint Paul to see and taste it yourself!
CHROMA ZONE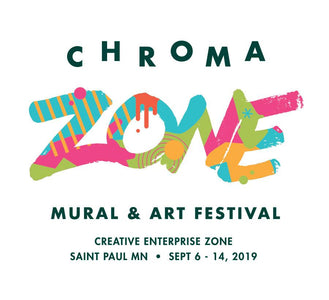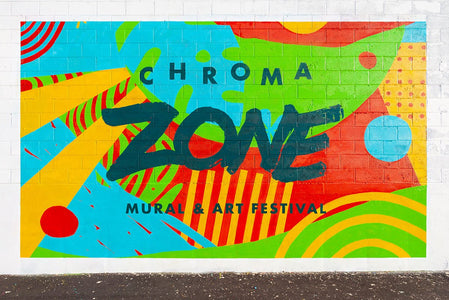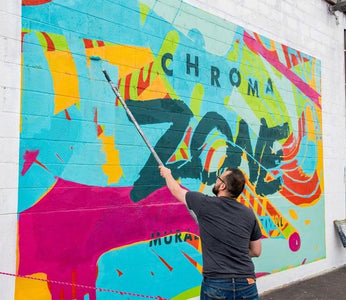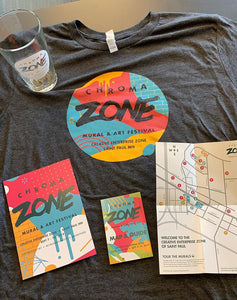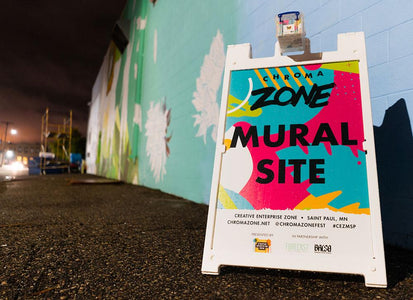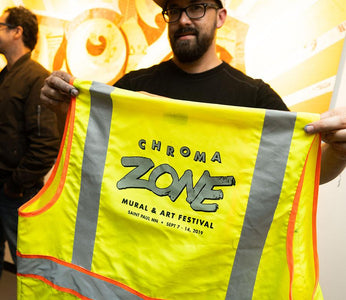 With years of mural painting experience under our belts, we came up with the idea to put on a mural festival right here in the Twin Cities. After identifying a number of local walls and visitings events like Honolulu's Pow! Wow! Hawaii and Detroit's Murals In The Market, we knew a festival of our own had to happen in our own backyard. We teamed up with Forecast Public Art and Saint Paul's Creative Enterprise Zone to help bring our idea to life.
In September 2019, the very first Chroma Zone Mural & Arts Festival went off with 12 large outdoor murals painted by local, national, and international talent. Among other responsibilities, Burlesque was tasked with creating all of the visuals to brand and promote the event. We built everything from the main logo and visual identity, stickers, postcards, pocket event guide, wayfinding signage, and even our own mural to announce the event.
What can Burlesque design for you? The best way to start is to simply send us an email right here. Let's talk about what you're looking for and how we can develop a great-looking and effective solution to your graphical quandary.
What is your typical turnaround time for a design project?
Turnaround time varies widely depending on our workload and the size of your job. Let us know what your design and timeline needs are and we can discuss a way to make it happen.

I drew my own rough sketch. Can you turn it into a finished design?
No. This is not the type of work we do. We pride ourselves in developing creative solutions to help you and your business, not simply completing drawings on a computer. As we like to say, "If you give us problems, we'll have solutions. If you give us solutions, we'll have problems."

OK, but I just have a rough idea of what I want for my logo. Is that OK?
Absolutely. We're happy to take your ideas into consideration and work them into our conversation and creative process.

How much does your design work cost?
Just as design projects range greatly in size and scope, cost can range just as much. Asking how much design costs is similar to asking how much dinner costs. It all depends on how hungry you are and what type of meal you'd like. We are happy to serve a quick snack as well as a multi-course candle-lit feast. Let us know what you're hungry for.

What types of payment do you accept?
We prefer checks, bank transfer, PayPal, or Venmo. Payments via PayPal or Venmo are subject to an additional 5% fee. For most design projects, we ask for a portion of the payment upfront and the remainder upon completion of design.
"Burlesque made the images in our heads come to life. We're always hopeful that X Games can truly take over a city and the team at Burlesque helped us make this a reality with a visually arresting campaign that worked well in every application from train wraps to t-shirts to a myriad of print pieces and on-site venue designs. In addition to being incredible artists and partners, we're lucky to work with such really great guys!"

- Amy Lupo, Senior Marketing Director, X Games


" BURLESQUE ROCKS! Very simply put, I would recommend these beautiful people for any type of project you may have. Super dope to work with, easy going, creative, funny, punny, hella dedicated to make it all come together. 100 as the kids would say these days."

- Chef Sameh Wadi, World Street Kitchen / Milkjam Kitchen / Grand Catch


"Mike and Burlesque are my absolute favorite people to work with on any project. Their quality of work exceeds my expectations every time. It's as if they can read my mind and manifest it with every piece!"

- Angelika Giatras, Red Bull Senior Culture Marketing Manager
Burlesque Public Works Division is an offshoot of our design and printing studio with the intent to bring unique, exciting, high quality art to new locales in the form of mural installations, sculptures, interior/exterior advertising and signage, as well as live painting for events. With decades of professional bespoke painting experience, Burlesque Public Works Division prides itself upon detail and versatility and work within the disciplines of lettering, illustration, abstractions and photo-realism.

Visit brlsqpublicworks.com for more images and information.