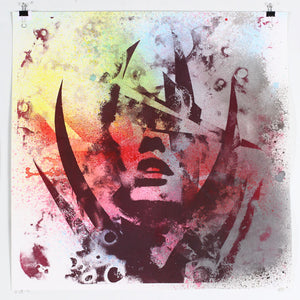 Jacob Bannon / Fragments: Maidens Cried 14
One-of-a-kind mixed media print from Jacob Bannon's "Fragments" show at CO Exhibitions.
Hand-treated 100% cotton paper finished with one screenprinted layer of ink.
24 x 24"


COVID-19 NOTICE: Some international USPS orders are being held indefinitely by US Customs after leaving our studio.

Regular price $350.00 Sale