Burlesque in the Land of Giants
Last Thursday, a small but powerful showing of our screenprinted gig posters and test prints opened up at the Giant 45 record & clothing store in Calgary Alberta. Some folks stopped through and picked up some posters before heading over to Hifi Club to jam to the sounds of Smalltown DJs & Team Canada DJs.
The show is still running, so if you're in Calgary, be sure to stop by Giant 45 to see it for yourselves!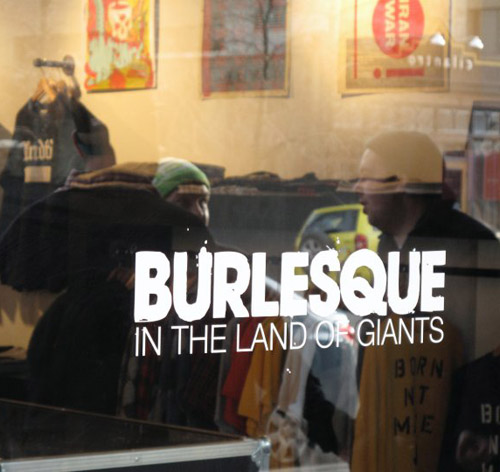 Crispy vinyl lettering on the front window.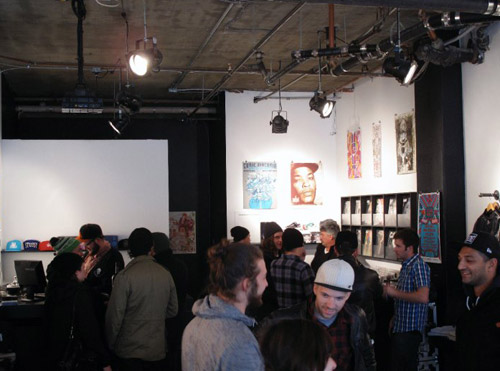 Dudez & posterz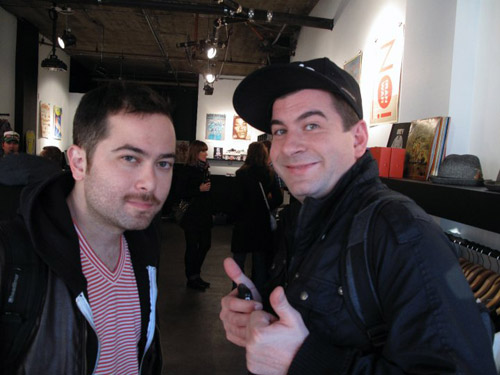 Team Canada DJs: Grand Theft and (BRLSQ's Petey Wheatstraw lookalike) DR-One.
Also, if you'll still be in Calgary on May 15th, come watch me spin at Hifi Club with the gawd DJ Pump as we pay tribute to Guru! All Gangstarr Foundation jams all night! RSVP on Facebook.