Just wrapped up a poster design for the 4 year anniversary party for the Hifi Club in
Calgary
. The club is run by our homies Mike and Pete from
Smalltown DJs
. I had to go all in with the Canadian references on this one. Got the Calgary Tower, the Calgary cowboy hat (we confirmed with Smalltown Pete this morning that there are LOTS of cowboys in Calgary), the maple leaf, Royal Bank of Canada logo (one of the illest bank logos ever), and the HIFI CLUB letters, set in a typeface designed in 1977 for the Canadian transit system.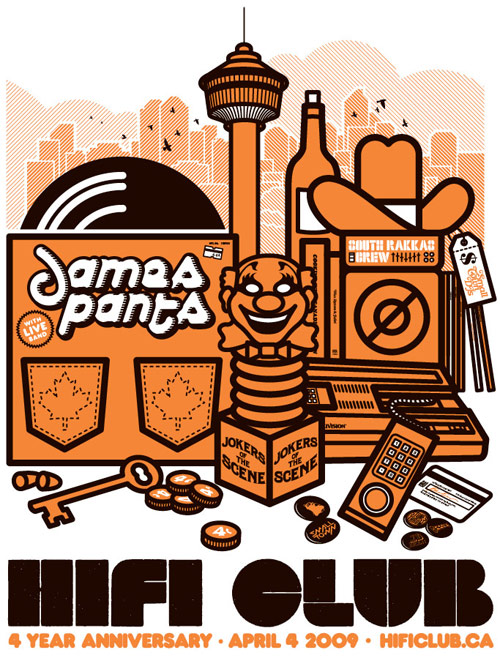 Exposing one of the screens...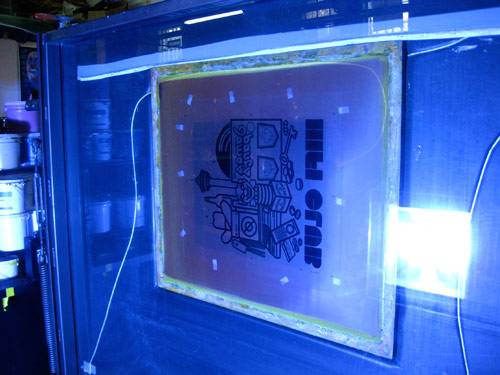 That orange is actually gonna be fluorescent, so put on your lazer goggles for this one, kids!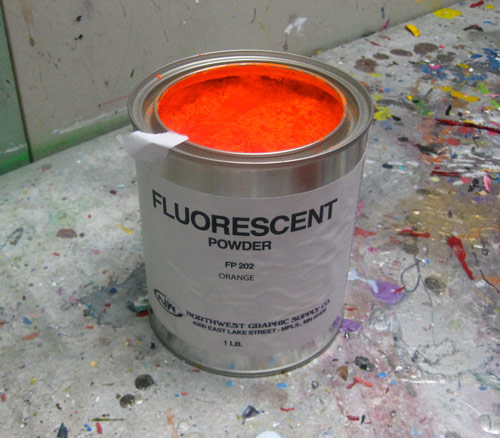 If you're cool and were in Minneapolis over the weekend, then you likely made it over to the ALMOST HOMELESS art show at our First Amendment gallery featuring collaborative paintings by local talent Eric Inkala, John Grider, Isaac Arvold, and Keiko Yagishita. The show is still up and there's still plenty of time to come check it out, so swing on through if you can! Here are a few pics of the artwork...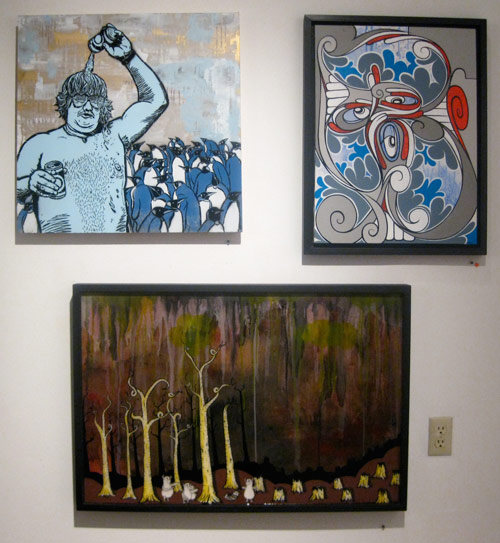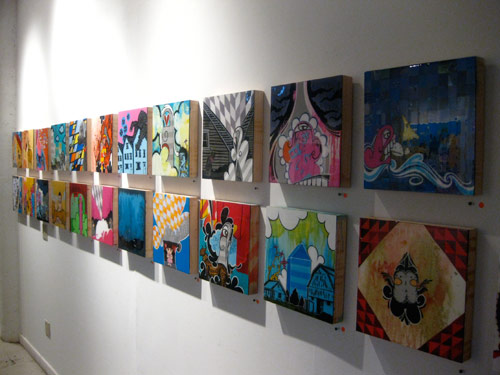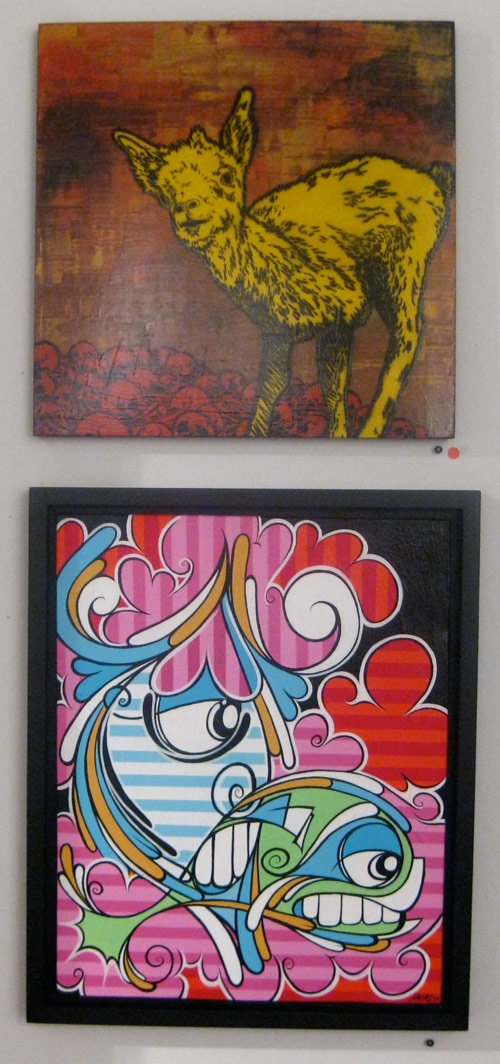 Here's a test print hanging up in our studio. See how many different BRLSQ-printed posters you can identify in here...