Holy crapola there's a lot of stuff going on this weekend.
THURSDAY
The OFFICIAL Santigold afterparty! Once the First Avenue show is over, swing on through Bedlam Theatre for our gigantic dance party featuring some excellent out-of-town talent and local favorites.
DEVLIN & DARKO - DJs for Spankrock and Amanda Blank (Santi's opening act). Hittin' you with electro fun, weird disco, Afro-funk, and oldies jams.
TROUBLE ANDREW - Santigold's other opening act spinning some tracks. We don't know what to expect but it'll be fun!
JIMMY 2 TIMES & PLAIN OLE BILL - the keepers of the cryph!
MIKE 2600 - takin' you to rap city, funkytown, and the electric kingdom
10pm - 2am / 18up / $3 with Santigold ticket stub, $5 without
FRIDAY
The Bedlam party continues with BRLSQOTHEQUE's monthly dance jam BOMP. This time around features...
DJ ZEBO - the homie from Chicago comes to blast you with Bmore club and electro bangers
SHANNON BLOWTORCH - our co-conspirator at Bomp goes hard
MOON GOONS - we think they're from outer space
WZZ WNSHP & MIKE 2600 - they make posters and make you shake your butt
Plus special all-vinyl sets in the side room from
ATTITUDE CITY - street sounds swirlin' through their miiiiinds
JIMMY 2 TIMES & PLAIN OLE BILL - the kings of the beats gonna rock the place! 10pm - 2am / 18up / $5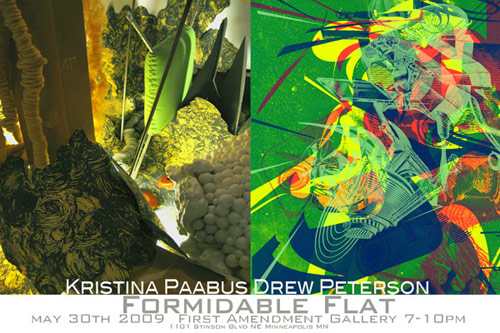 SATURDAYp> A new art show opens up at First Amendment!
1101 Stinson Blvd (corner of Stinson & Broadway in NE Minneapolis)
FORMIDABLE FLAT featuring:
- new artwork from Drew Peterson & Kristina Paabus
- musical performance from Doomtree rapper Cecil Otter
- LIVE screenprinting! We'll be putting down the final color on a brand new art print designed by Drew Peterson. Come watch it happen live during the art opening.
This show will run until June 23rd, 2009.
As always, the opening will be from 7-10pm.
Free admission and all ages are welcome!
Read the A-LIST review in City Pages!
More great artwork from Saturday night's artists: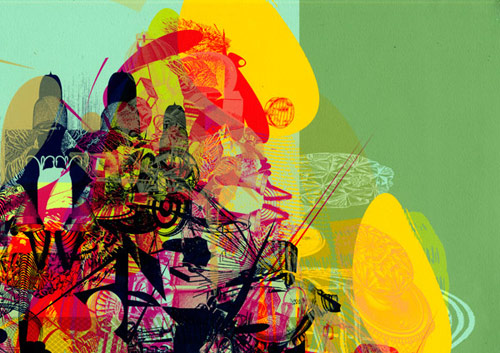 Drew Peterson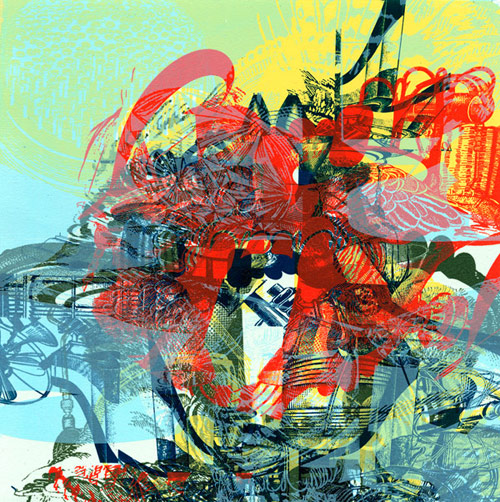 Drew Peterson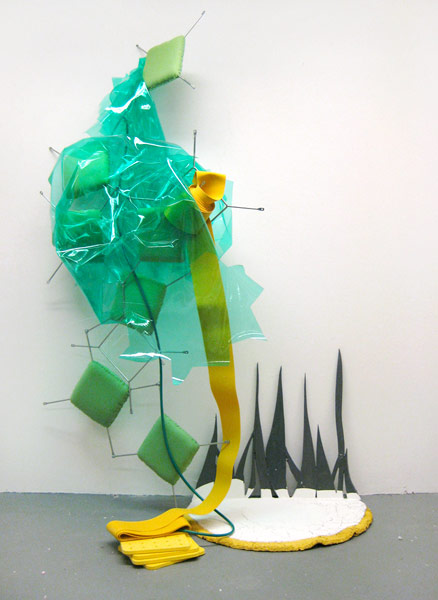 Kristina Paabus

Kristina Paabus