New art prints from Greg Gossel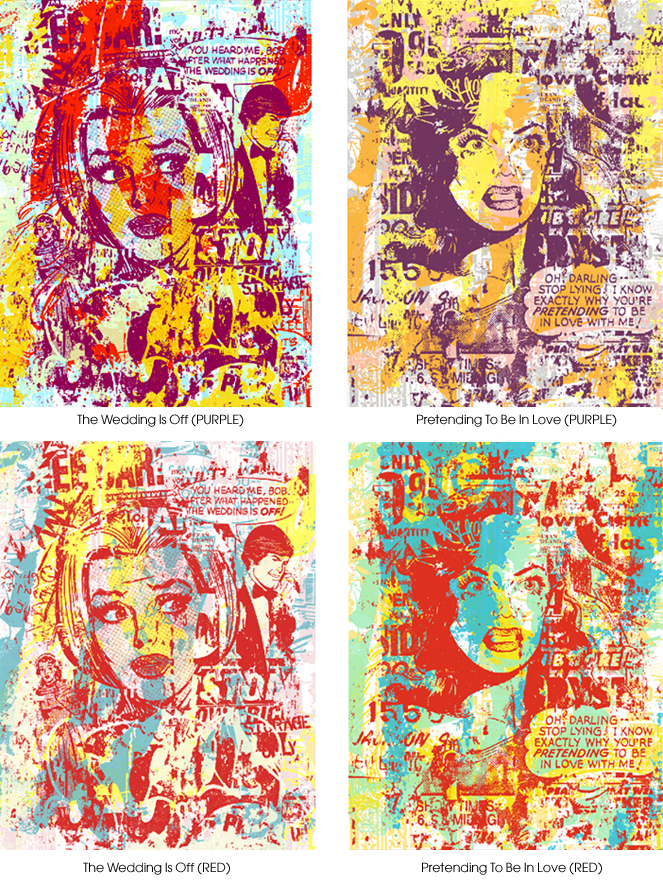 Today at 2pm, we'll be relasing a brand new set of screenprinted art prints we worked on with Minneapolis artist Greg Gossel entitled "The Wedding Is off" (blonde) and "Pretending To Be In Love" (brunette).
Greg returns with his signature style of pop-culture collage mayhem in a new series of prints you will love.
Each print is signed and numbered by Greg in an edition of 150 prints.
19 x 25"
5 color print on acid-free, archival Cougar white paper
Sold individually or as a purple / red set.
$45 each, or set of two prints for $80
Screenprinted by Ben LaFond
Here's a cool video produced by the MN Original crew that documents a similar print project we did with Greg Gossel a couple of years ago: