John Baizley "Beyond The Permafrost" art print
We will be releasing our newest art print from John Baizley,
Beyond The Permafrost
, on Tuesday December 4th. The print will hit our online store at 2:00pm Central time. Based on his artwork for metal band Skeletonwitch's 2007 album of the same name,
Permafrost
began as one of John Baizley's elaborate watercolor paintings. We broke Baizley's original watercolor painting down and built it back up as a 13 color screenprint with an additional layer of ultra high-gloss UV spot varnish. Every print has been hand-signed, numbered, and embossed by Mr. John Baizley himself. This project was meticulously produced in our studio by Wes Winship and Ben LaFond.
There are two ways to purchase the new print:
STANDARD EDITION
Signed, numbered, and embossed edition of 181 prints + 5 APs and 5 PPs
23.5 x 31.5"
13 color print + gloss varnish on Crane Lettra 110# 100% cotton Fluorescent white paper
$139 + shipping
DELUXE EDITION
The Deluxe edition includes 1 print from our Standard Edition, as described above, plus several bonus printed items, all signed and numbered in matching sets in an edition of 60:
1) 16 x 20" 1-color print of John's inked outline on French Black Licorice paper, signed, numbered, and embossed
2) 8.5 x 11" giclée print of original sketch, signed and numbered
3) packaged in special portfolio - a 2-color screenprint on French paper which was hand-treated with bleach effects. Each portfolio is unique and no two are the same. Numbered on the back, not signed.
$215 + shipping
(ships in 2 separate packages - portfolios will be shipped flat)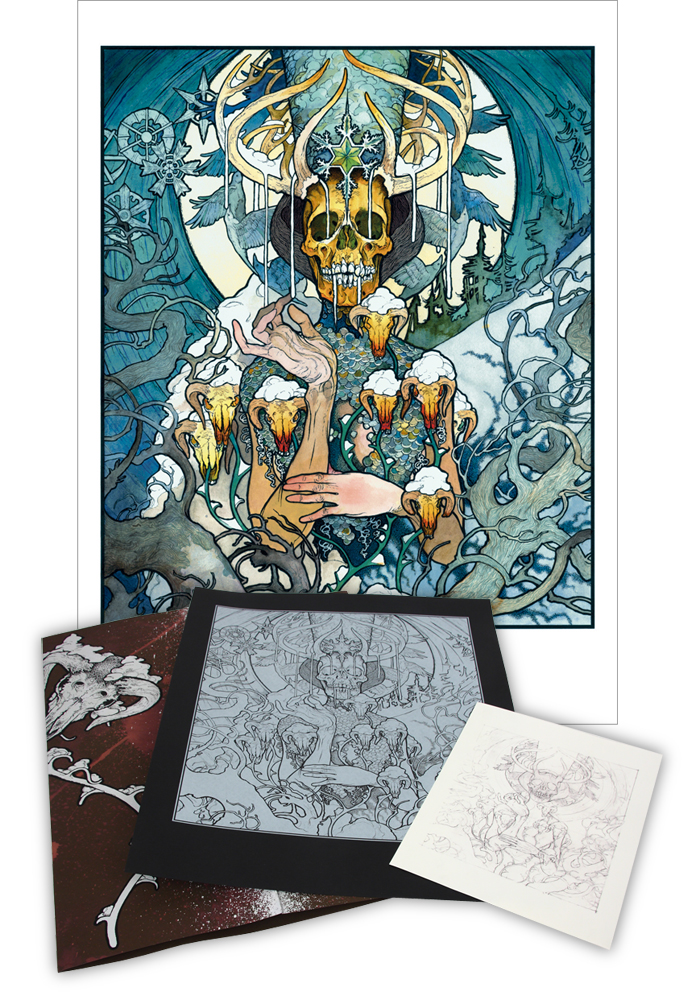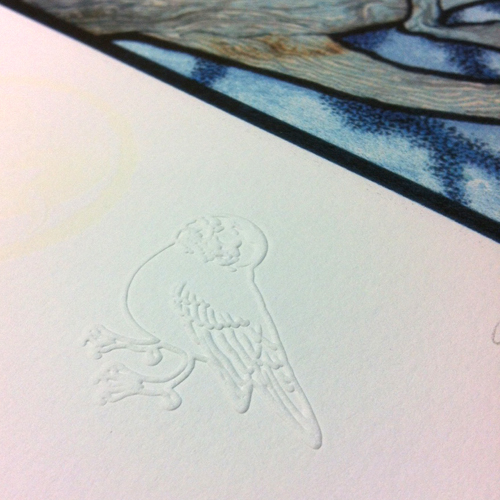 Each print is embossed by the hands of Mr. John Baizley.
Here's a closer look at the bonus items included in the Deluxe Edition: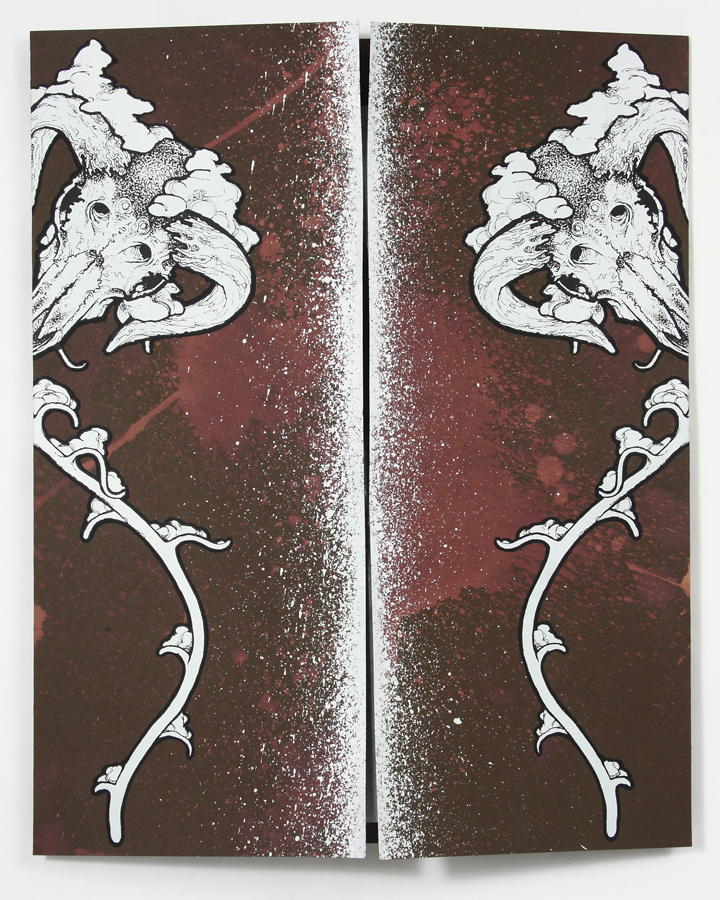 One of a kind portfolio containing two bonus prints. Each portfolio is a two color screenprint on French paper which has been treated with bleach and ink. No two are exactly alike.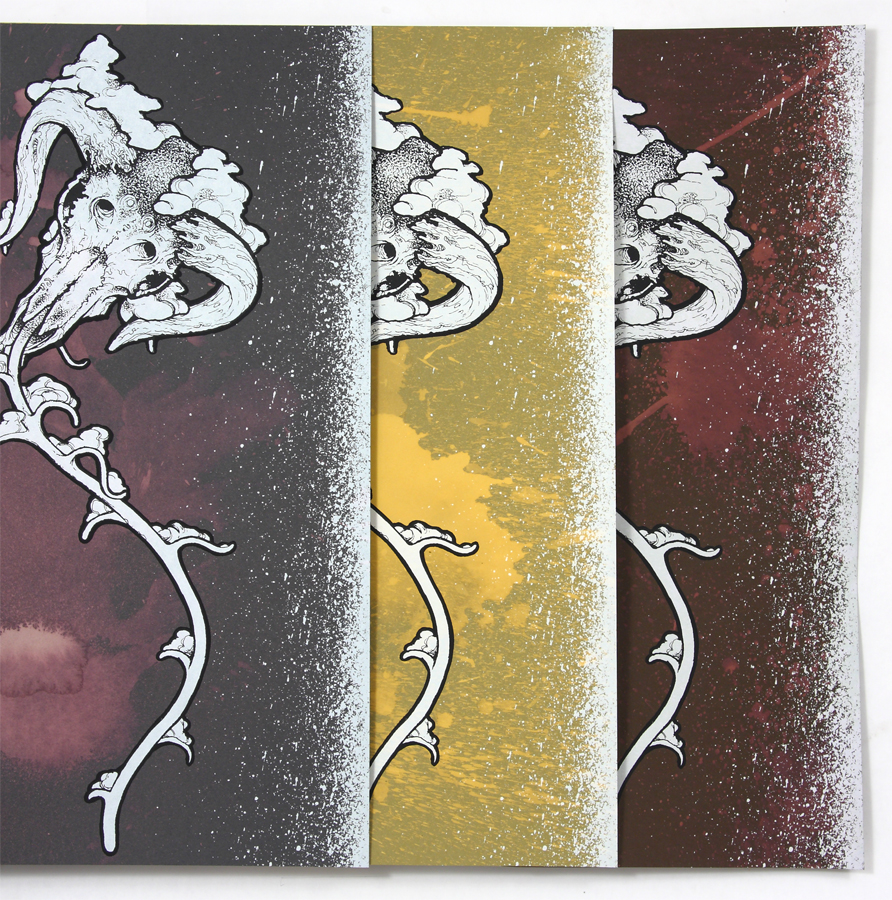 A few of the different colors we used for the portfolios. They will be selected and shipped randomly.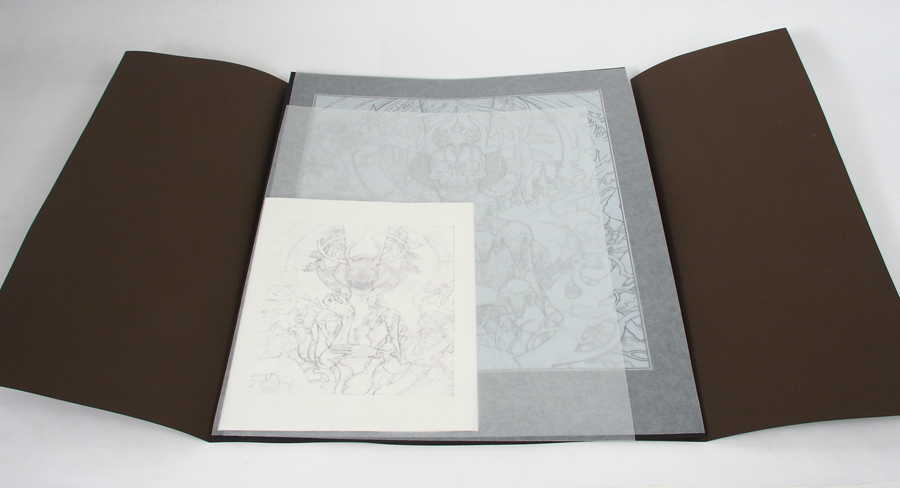 The two prints inside the portfolio, packed with tissue paper.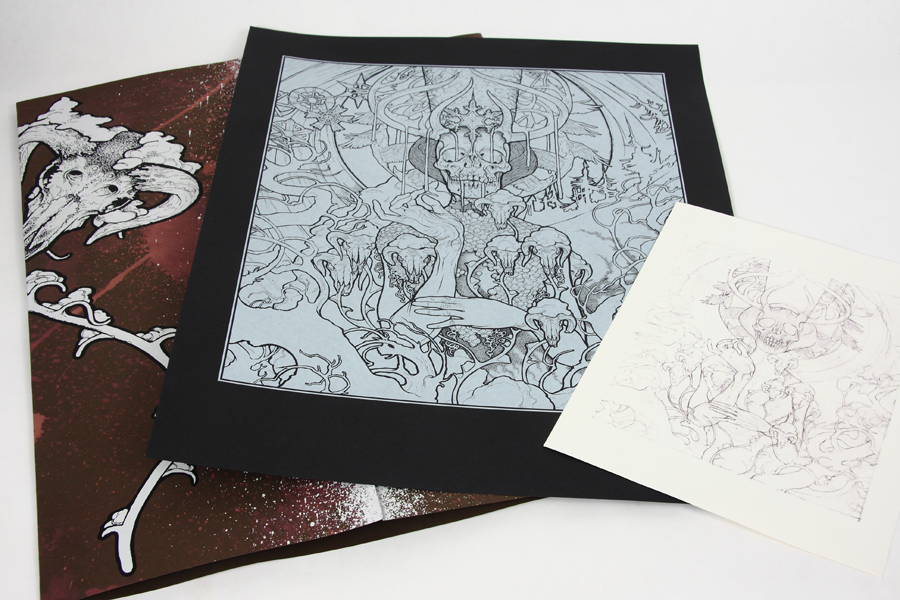 A closer look at the one color white-on-black screenprint and the giclée print of John's original sketch.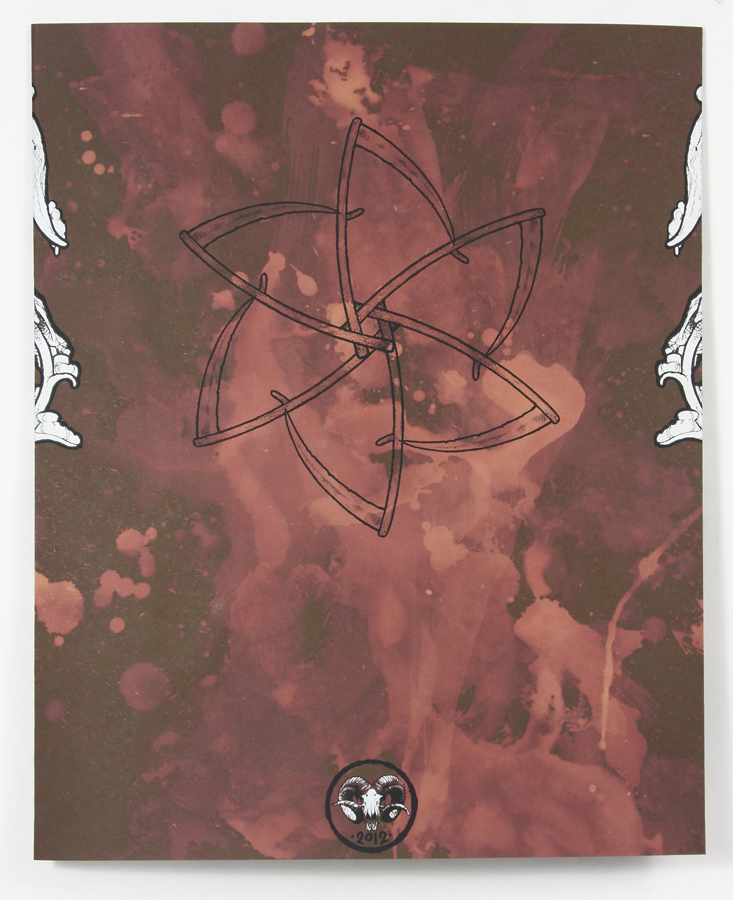 The back of the portfolio.
If you are looking for a low-cost yet elegant framing option, these prints will fit perfectly into IKEA's large Ribba frame.