Austin or bust! BRLSQ at SXSW 2013!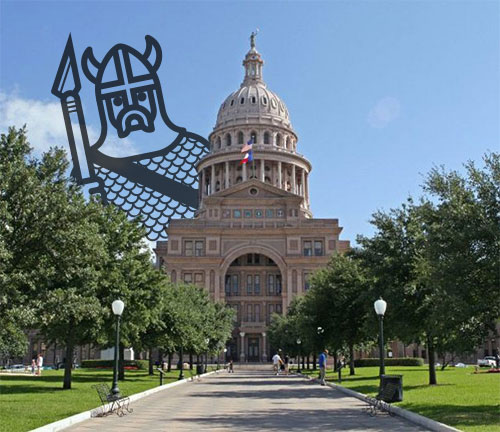 Our crew is loadin' up the van and heading south ... by southwest ... for SXSW! If you'll be in Austin for the annual festival, come see us, hear us, and eat tacos with us!
FLATSTOCK 38
Our crew will be packing up various vehicles with our screenprinted concert posters, fine art prints, t-shirts, and sticker packs to unleash them at Flatstock 38. If you've never been to Flatstock, imagine a gigantic room filled with dozens of the world's best rock poster artists and printers displaying and selling hundreds of their best prints. Now imagine it even bigger and cooler than whatever you were just imagining and you're getting closer.
It all goes down at the Austin Convention Center:
Thursday, March 14: 2:00 - 6:00pm
Friday, March 15: 11:00am - 6:00pm
Saturday, March 16: 11:00 - 6:00pm
Admission is FREE and all are welcome! No wristbands, badges, or RSVP necessary.
More detailed information on Flatstock 38 can be found on the SXSW website.
JOHN BAIZLEY AT OUR BOOTH!
The rumors have been confirmed: the one and only John Dyer Baizley is going to join us at our Flatstock booth to sign posters and records and just hang out and let you look at his awesome beard. Bring out that vinyl and come grab some new prints (yes, there will be new Baizley prints dropping in Austin).
Signing hours:
Thursday, March 14: 4:00 - 5:00pm
Friday, March 15: 2:00pm - 3:00pm
DO IT TO IT 2013
For the 7th year in a row, we will be showcasing some of our favorite DJs down in Austin TX. This year, we've teamed up with our good friend Bird Peterson to turn Do It To It into a multi-day fiesta of funk. Looking for an escape from the sun and mayhem? Join us for a musical and air conditioned oasis of world class DJs spinning the best tunes just for you! Also there will be WIFI.
The Living Room Bar at The W
(200 Lavaca St)
Free! No RSVP or wristbands required!