Itadakimasu いただきます mini-prints
Introducing a brand new set of mini-prints from Burlesque! Next Tuesday, April 30th, we will release Itadakimasu いただきます, a trio of 6 x 8" prints filled with an all-you-can-eat buffet of everyone's favorite dishes from the opposite side of the globe, all done up in Mike Davis' signature illustration style.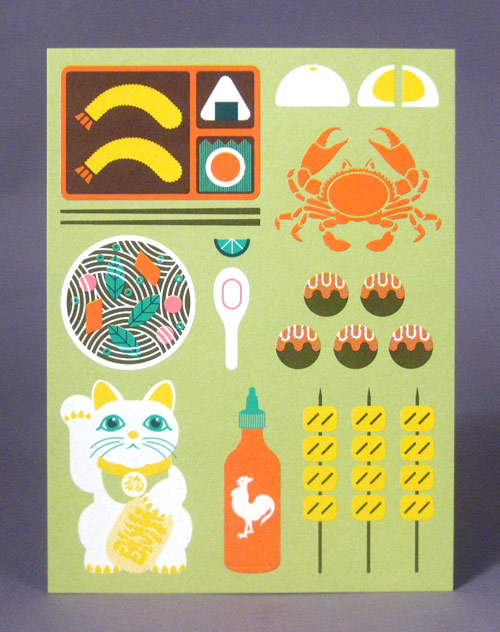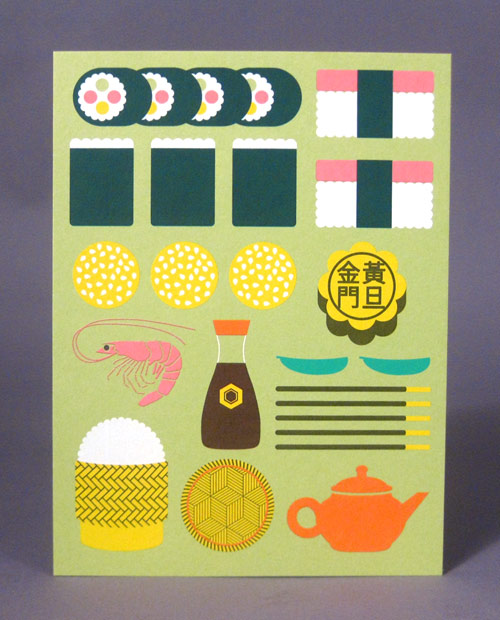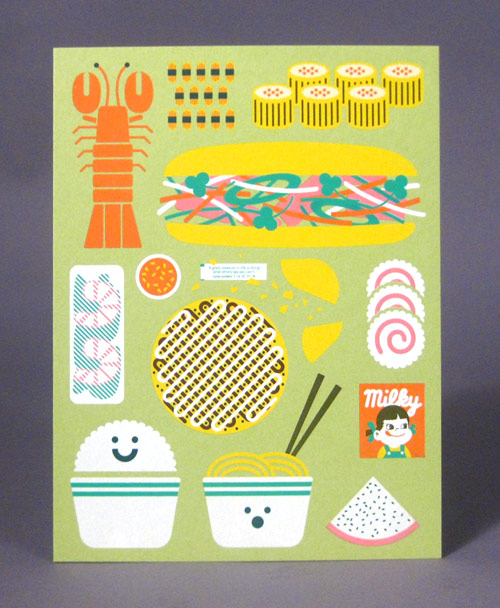 From Vietnam's banh mi to Japan's takoyaki to Laos' khao nieow to China's siu mai, we're getting really hungry just thinking about this one!
Each print is 6 x 8", screenprinted by Sarah Schatz in five colors on French Pop-Tone Spearmint and Sour Apple paper. We will also offer a limited number of uncut sheets!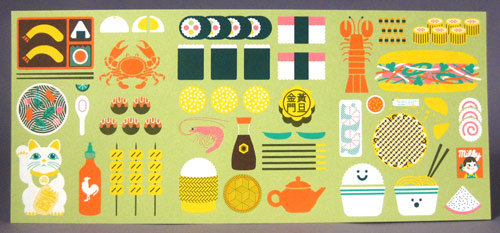 Make sure you're subscribed to our newsletter to receive all of the onsale details.