Cinco de Mayhem: A Smashing Success!
If you were here at CO Exhibitions for Cinco De Mayhem this past Saturday, you know what an incredible night it was. From the completely over-the-top piñata designs to the elation of the crowd all night long to the tissue paper and glitter-splattered aftermath, this was definitely one for the history books.
And if all that wasn't good enough, here's a little bonus: Thanks to everyone who paid to swing at the piñatas, we raised about $300 which we will be donating to Second Harvest Heartland! Thank you Twin Cities! For those of you who missed it, we will now attempt to recreate the magic through photos and video, captured by our awesome gallery attendees.
photo by Kara Bancroft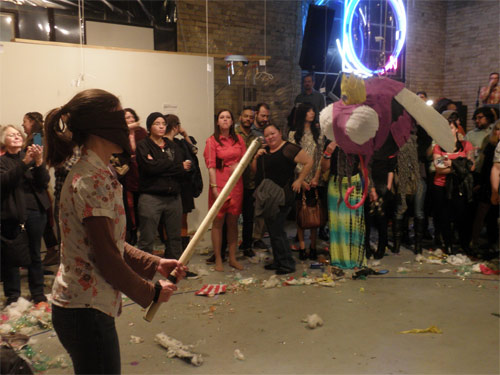 photo by Kara Bancroft
photo by Zane Spang
photo by Zane Spang
photo by Zane Spang