MINT Museum of Toys in Singapore
Before my recent trip to Singapore, I asked a few friends for suggestions of where to go, what to see, and, of course, where to eat. The recommendation that jumped out at me was a toy museum. This instantly caught my attention, and when I realized it was paces away from what some call the best Dim Sum in Singapore, I pretty much had to go.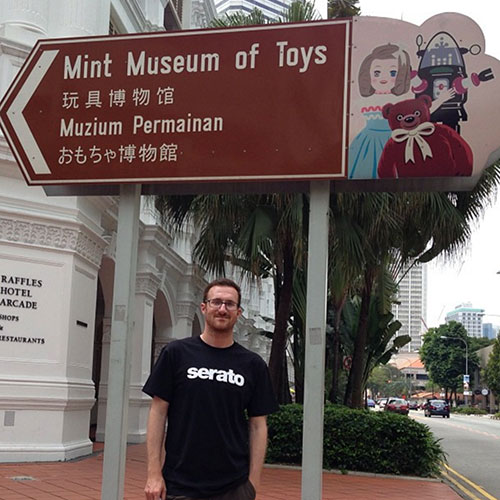 The MINT Museum of Toys is a five story-tall building packed with a thoughtfully-curated and beautifully-arranged collection of rare toys from all over the world, dating back as far as the 1930s. If you've managed to read this far into the blog post, then I highly recommend the museum to you.
Plenty of robots.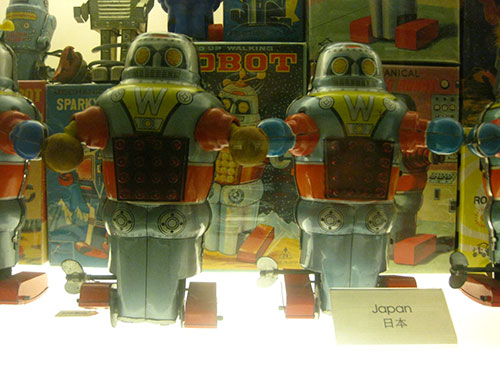 Yup. TONS of robots.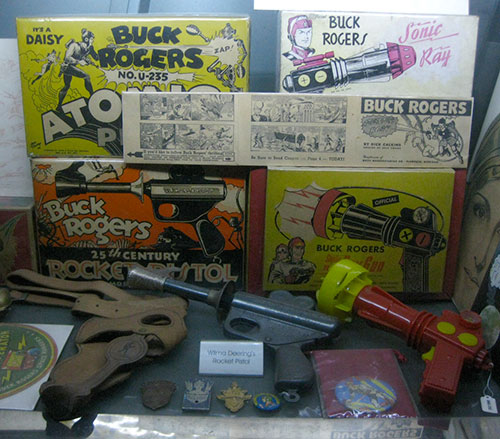 Gorgeous packaging for these Buck Rogers toys.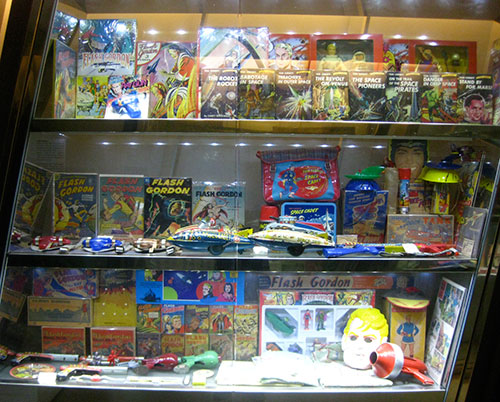 FLASH! ... AAAH-AAAAAAAAAH! ... THE SAVIOR OF THE UNIVERSE!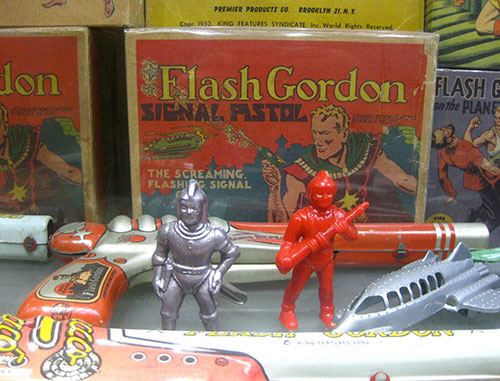 FLASH! ... AAAH-AAAAAAAAAH! ... HE'LL SAVE EVERY ONE OF US!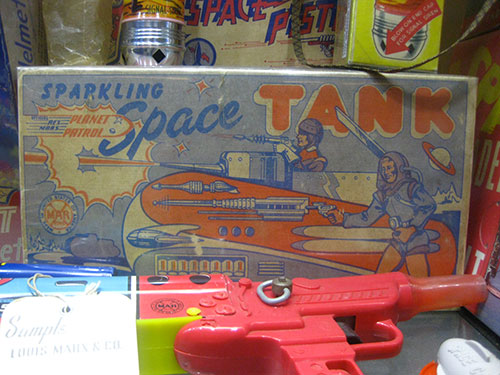 Check out this box from 1953 rockin' what would become the Frankfurter font, which didn't appear until the late 1970s. Gotta get a typeface historian on the case here. Was Frankfurter based on an earlier Art Deco alphabet? Anyone? Cina? Chank? Bueller?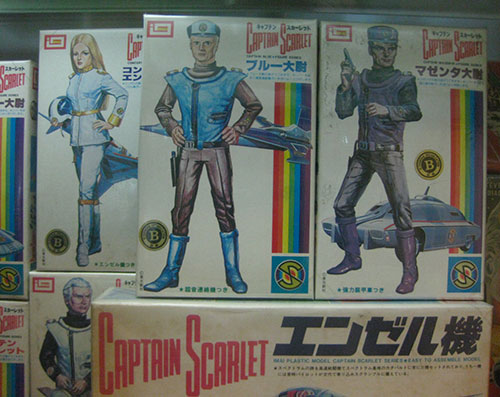 You had me at the illustration mixed with the English and Japanese type, long rainbow stripe, and huge blocky Japanese type on the side.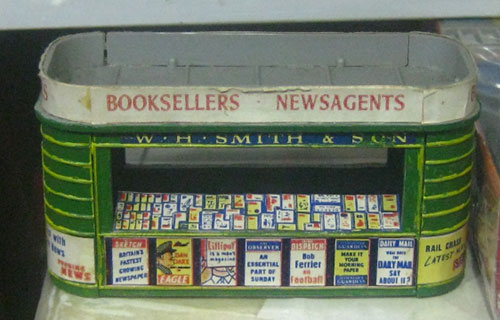 Miniature newsstand.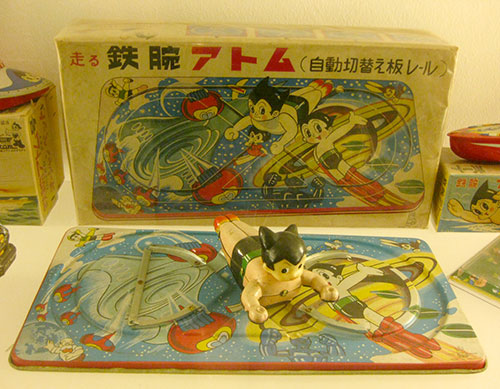 Astroboy in the buildin.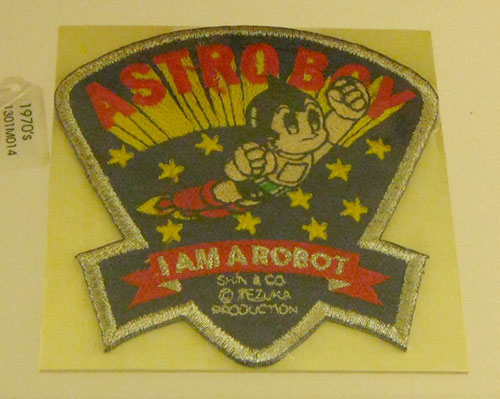 Someone should paint a whole car like this.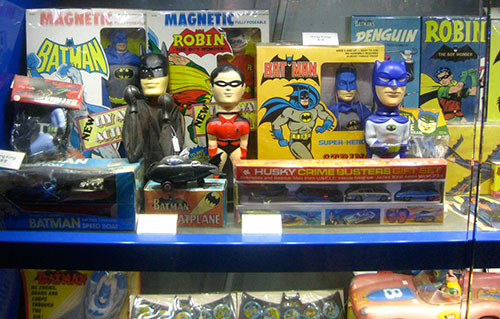 Really thorough collection of Caped Crusader pieces.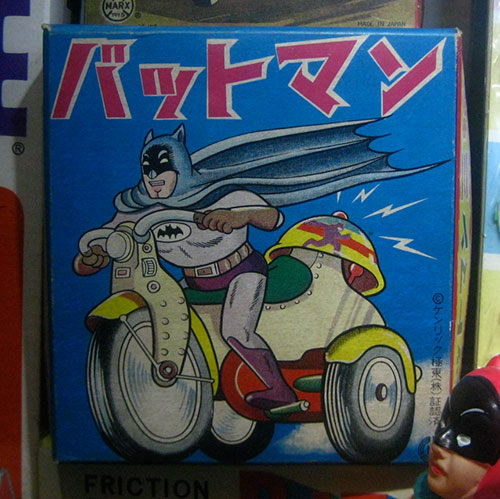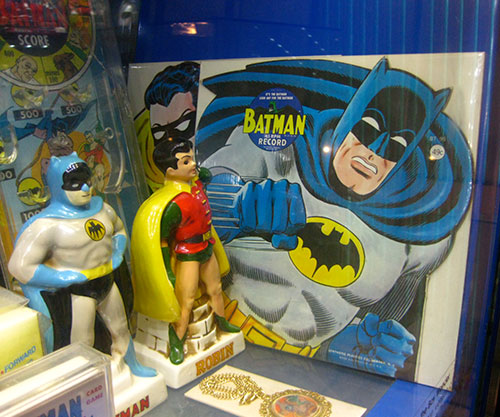 Batman 7" record! Bonus: check out this website of Batman onomatopoeias, all arranged in alphabetical order.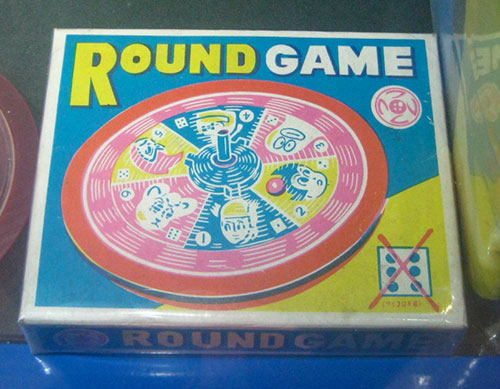 No dice.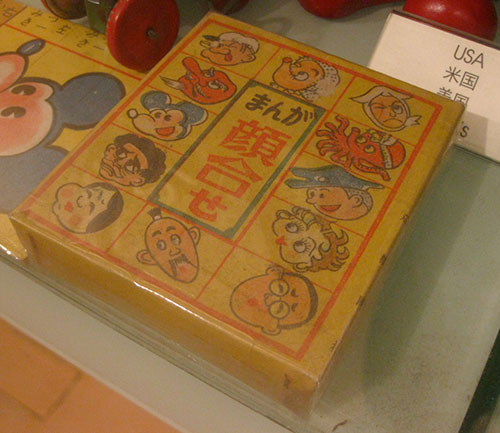 I wasn't sure exactly what this game / toy was, but it might be my favorite package from the entire museum.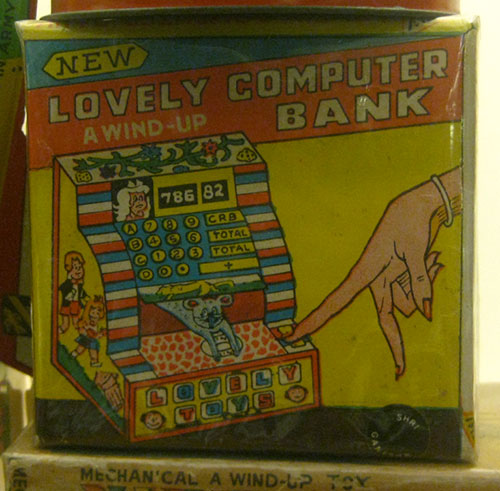 Lovely!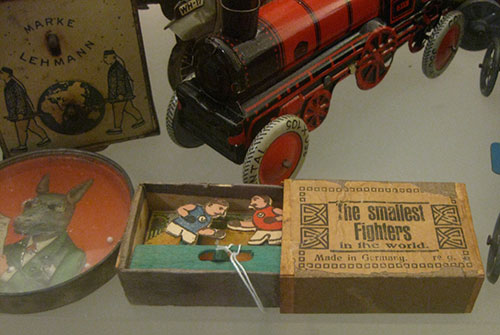 The museum's Beatles collection was really nice, spanning the band's entire career. These sneakers were a definite highlight.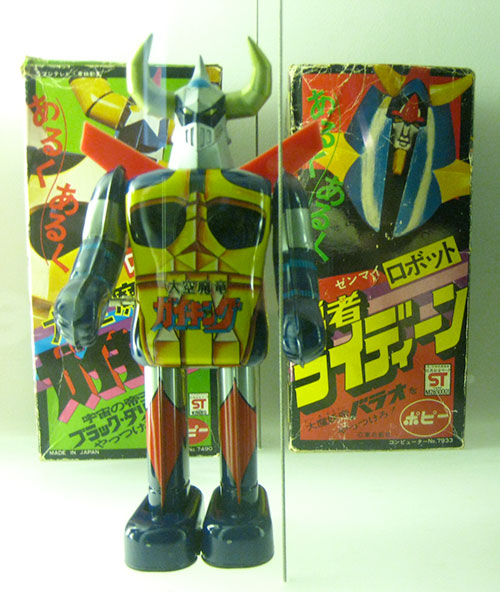 I'll leave you with this one!