The National Poster Retrospecticus - this Saturday at CO Exhibitions!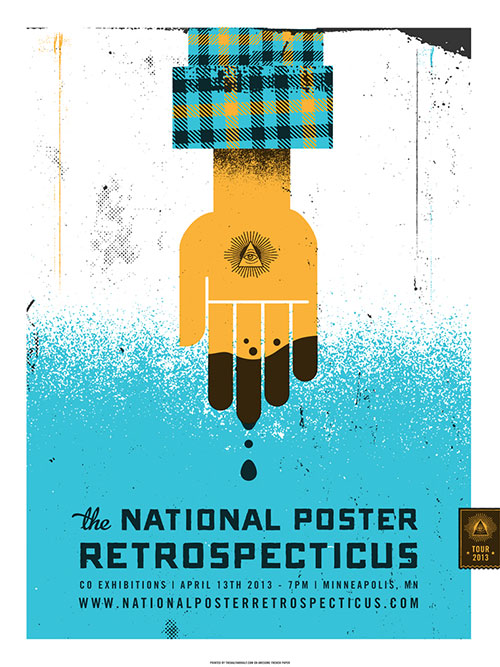 We are excited to announce the upcoming arrival of The National Poster Retrospecticus! This traveling exhibit of screenprinted concert posters is hitting seven cities in the United States, and we are honored to be hosting this show at our very own CO Exhibitions for ONE NIGHT ONLY - THIS SATURDAY NIGHT, April 13th, 2013!
Curated by JP Boneyard, the show features over 300 prints from more than 75 of the world's best contemporary poster artists. Expect to see prints from Daniel Danger, Aaron Draplin, Tara Mcpherson, plus the Twin Cites' very own Aesthetic Apparatus and Landland. On top of this, the show will feature a very special installation from Burlesque of North America (us!), so you don't wanna miss this!
There will also be a live musical performance by the one and only Dosh! If you haven't seen him perform live, it's truly a spectacle, so don't miss it!
For more information and to RSVP and invite your friends to this FREE event, check out the Facebook event page!