Signs & Visuals of Cambodia and Laos
I'm wrapping up the last few days of a long ass trip around the Southeast corner of the globe. Aside from enjoying the food, nature, history, and lack of snow, I've also been taking tons of photos of signs and other visually-inspiring imagery. Here are some things that caught my eye in Phnom Penh and Siem Reap, Cambodia, and Luang Prabang, Laos.
I was getting a lot of funny looks snapping a photo of this emblem on the side of a trash can just outside Phnom Penh's Central Market. Totally worth it.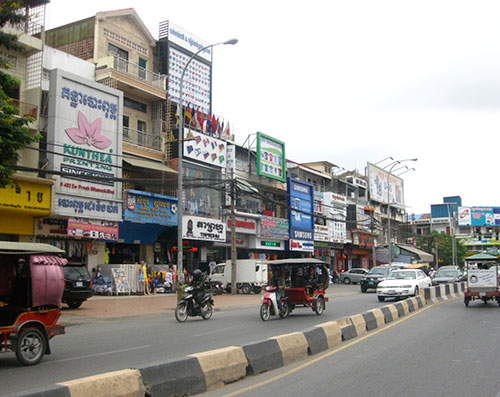 Neverending typography, traffic, and other visual mayhem on the streets of PP.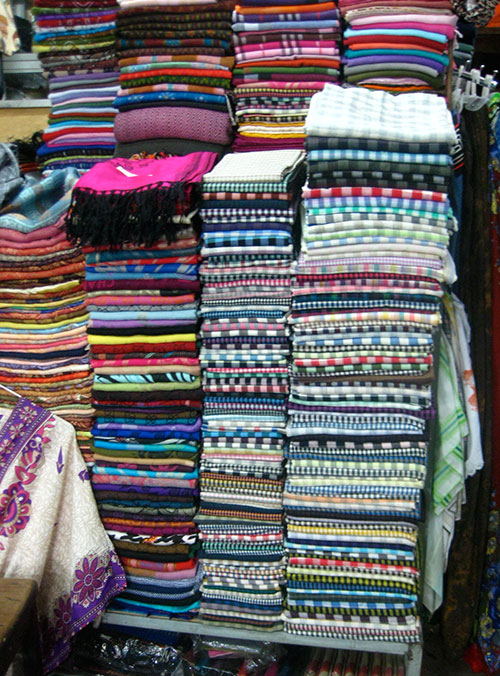 Stacks on stacks of colorful, handmade scarves in just about any market you go to.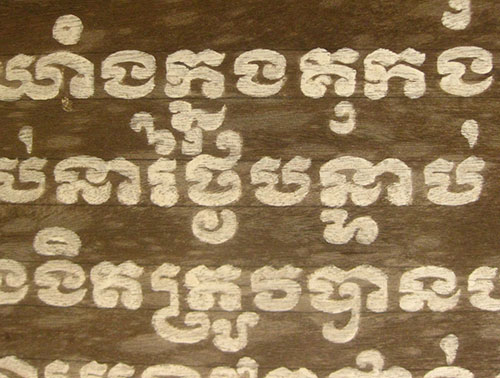 Sign painting craftsmanship at the Choeung Ek Khmer Rouge genocide museum.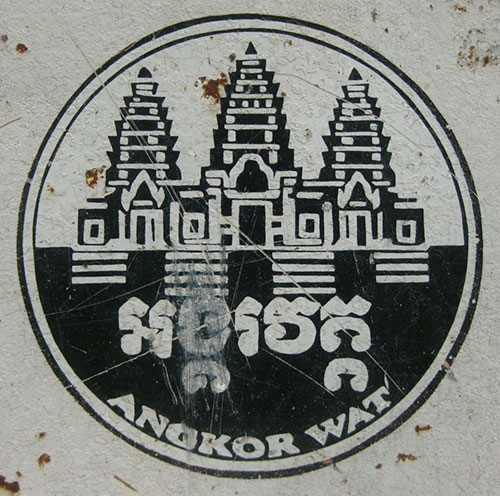 This beautifully simplified illustration of Cambodia's unofficial national monument is the logo for Cambodia's unofficial national beer.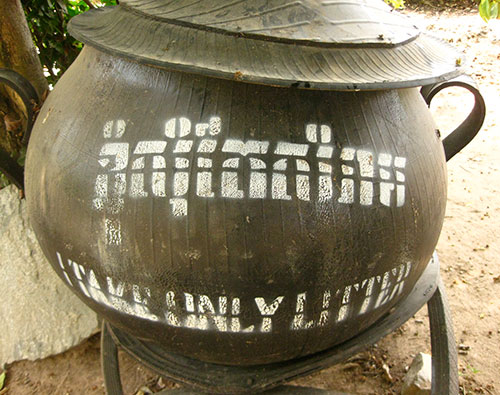 Nobody watched me taking photos of this trash can. I really fell in love with the Khmer alphabet and enjoyed seeing the complicated script stripped down to these stylized stencil forms. Nice change of pace.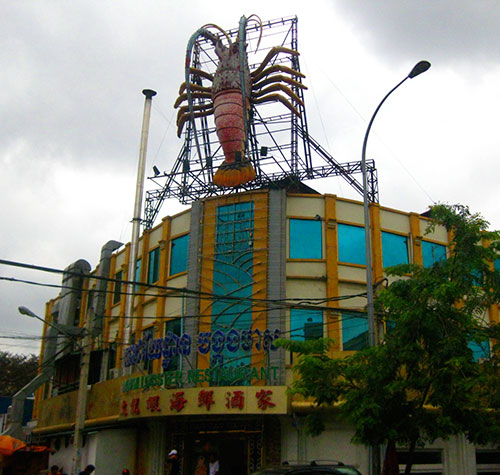 Big ass lobster!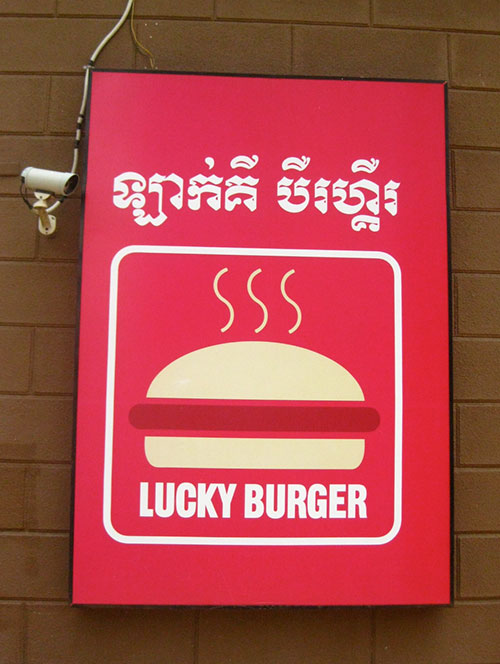 Lucky Burger! Sadly, I did not try eating here. I did, however, eat at Cambodia's first ever Burger King, which opened just a few weeks ago at the Phnom Penh airport. This is probably the only time I'll bother mentioning that unremarkable meal.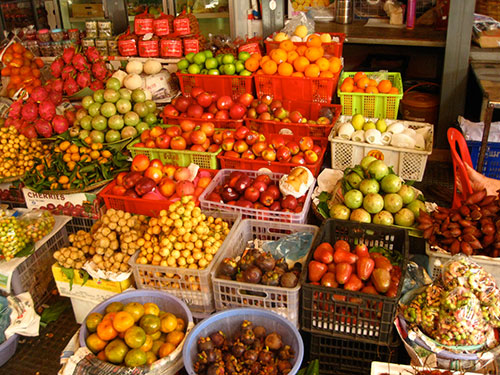 Taste the rainbow.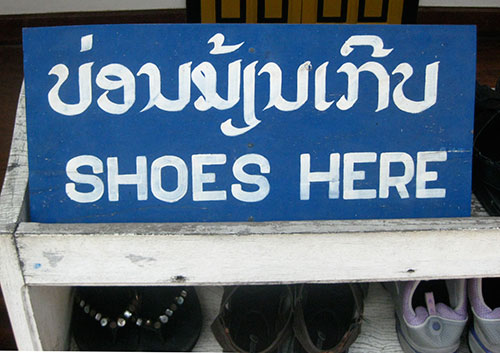 Hand-painted sign at the National Museum in Luang Prabang, Laos. The Lao alphabet is much simpler than the Khmer alphabet. Makes for some nice calligraphy.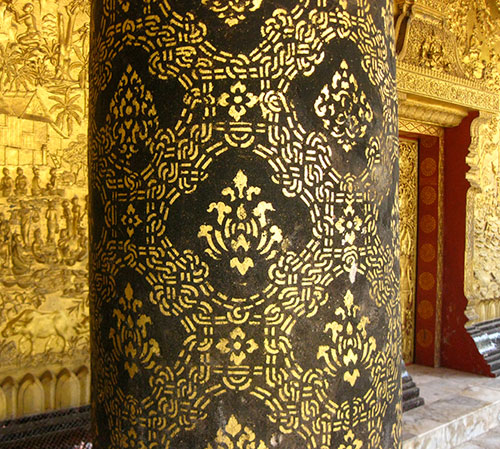 Ornamental painted pattern on a column outside a wat (temple) in Luang Prabang.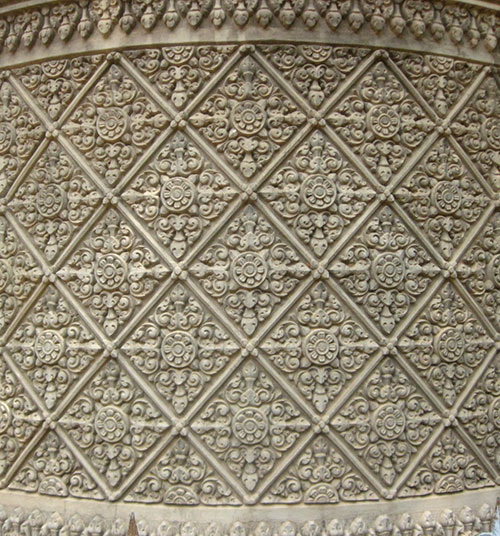 More patterns in Phnom Penh.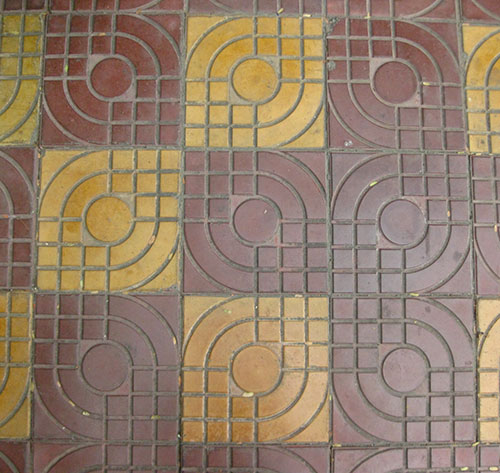 I saw this tile pattern on dozens of sidewalks all over Cambodia.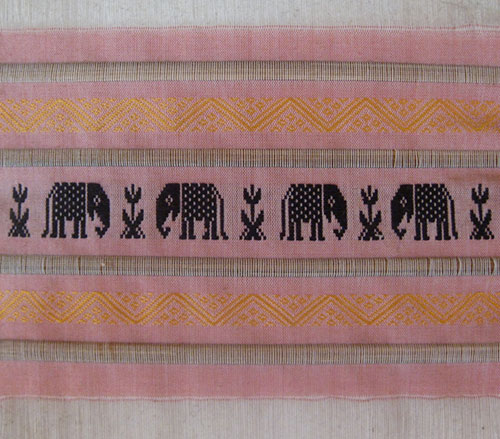 Loving these woven elephants at our guest house in Luang Prabang. The country's slogan is "Lao Laan Xang" which means "Laos, land of one million elephants."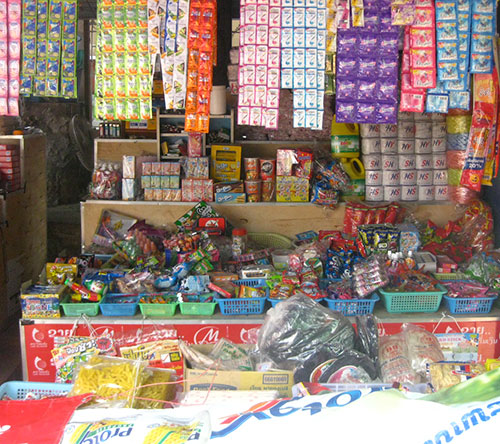 More market madness.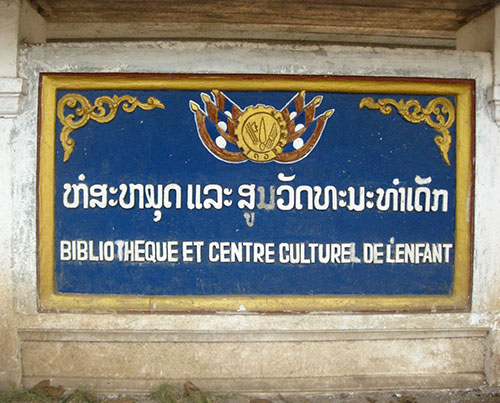 The streets of Luang Prabang are filled with carved wooden signs. Most of them aren't painted this intricately, so the few that are really tend to jump out.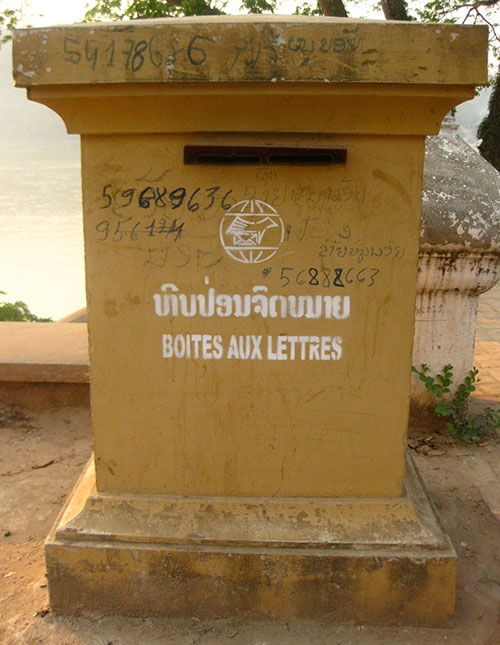 Mailbox logo!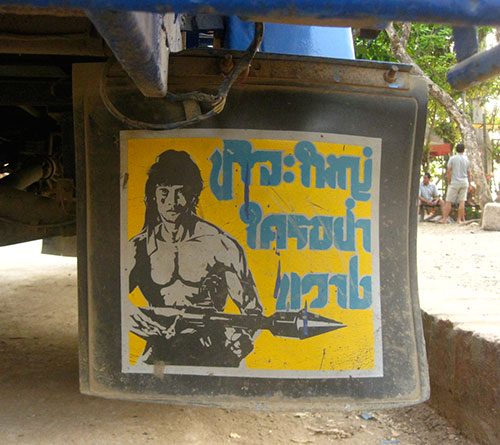 Rambo mudflap!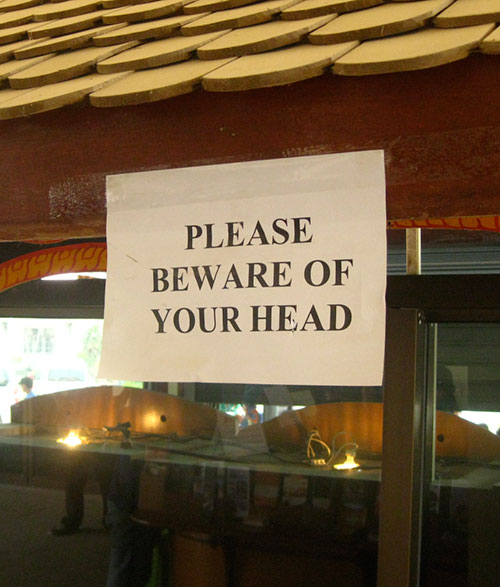 Some closing thoughts.