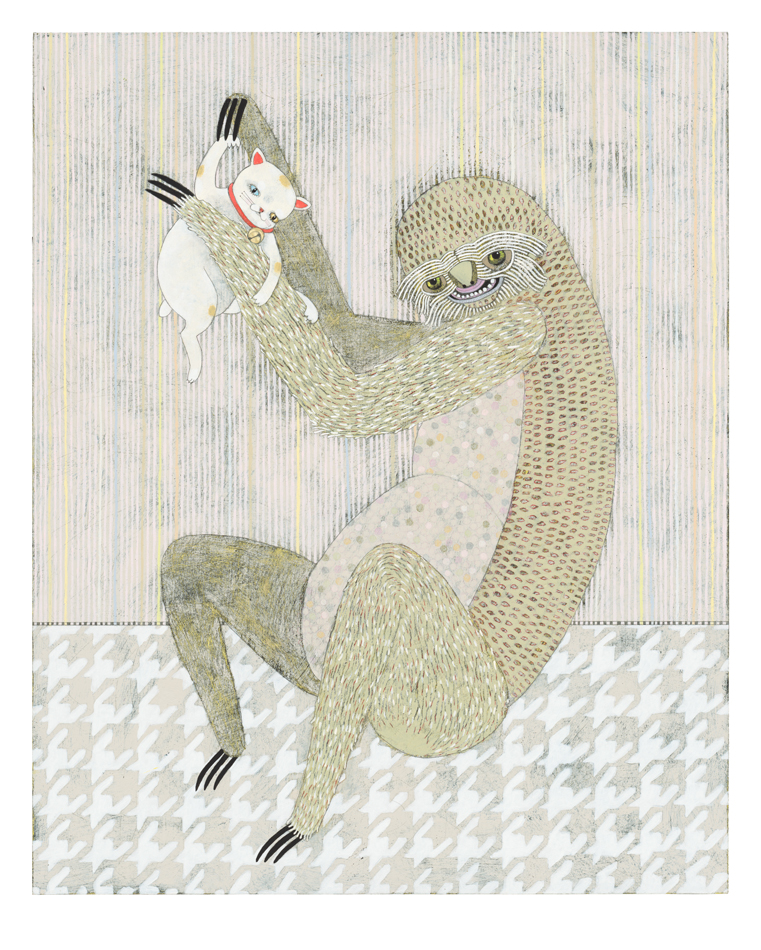 On Tuesday, May 29th, we'll be releasing a braaaaand new art print from one of our favorite Minneapolis-based artists,
Jennifer Davis
! We borrowed her lovely painting entitled "Lucky," stripped it down, and built it back up as an 8-color screenprint. Not only is this image of a sloth cuddling a lucky kitten completely adorable, but measuring 24 x 30" on Crane Lettra 110# pearl white 100% cotton paper, this is as collectible as it gets!
These prints are signed and numbered in an edition of 115 prints and are priced at $80 + shipping.