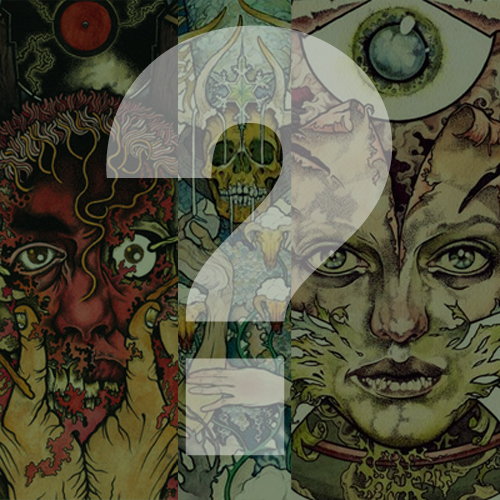 As you may have noticed, we've been printing quite a lot of prints with the incredibly talented John Baizley. We've been working closely with John to bring his watercolor paintings to the world as multi-color screenprinted art prints. From Black Tusk's "Passage Through Purgatory" to Tiger Tiger "Cut Them Where They Bleed" to the recent Kvelertak print, it's been a thrill to see Baizley's artwork come to life on our presses.
So what's next? Well, that's where you come in. That's right, we want YOU to tell US what to print next!
Is there a John Baizley painting you've seen and would love to own as a limited edition, signed & numbered art print? Tell us which painting or album cover of Baizley's you'd like to see us print next!
There are two ways to vote...
1) Send an email to vote@burlesquedesign.com with either the title of the painting / album or a link to an image online.
2) Send a tweet to @BRLSQ with the hashtag #Baizleyvote with either the title of the painting / album or a link to the image online.

We will be tallying votes through the end of the day Friday July 27th and will announce the next John Baizley fine art print in next week's newsletter!