You asked for it: Beyond the Permafrost!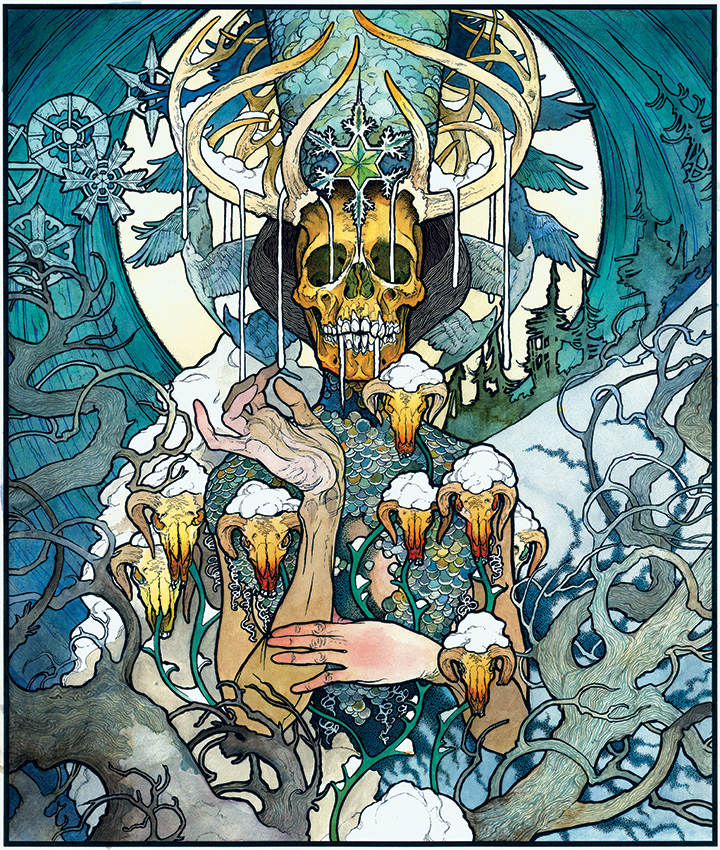 Last week we asked all of our readers to tell us which painting or album cover from John Baizley they'd like to see us develop into a mult-color screenprinted art print. Well, the people have spoken and the print with the largest number of votes, by a considerable margin, was the artwork for Skeletonwitch's Permafrost album. We will be working with Mr. Baizley over the next several weeks to prepare this beast to go to press and will be keeping you all updated as we move forward with production and release information.
Thanks to everyone for all of your input!