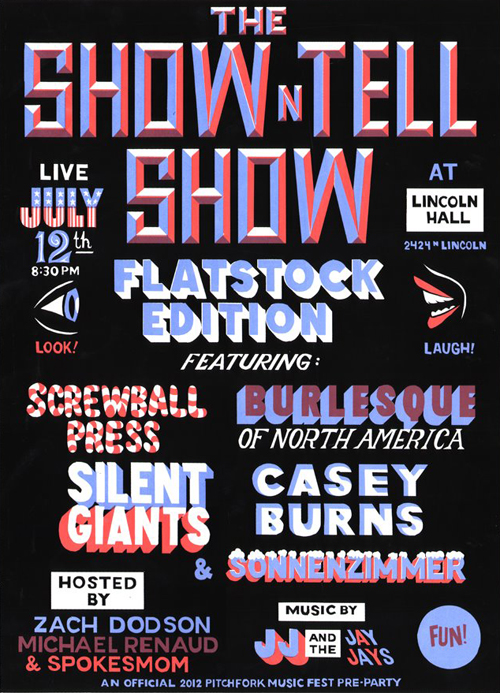 Helloooooooo Chicago! We'll be in your area this coming weekend for Flatstock 35, part of the Pitchfork Music Festival. To coincide with this wild & wonderful poster event, the folks behind the Show 'N Tell Show have invited us to come speak at the Flatstock edition of their live graphic design conversation series.
Mike Davis and Wes Winship will be up on stage talking about the process and story behind one of our favorite posters we've ever worked on. Also presenting that night will be fellow postermaking maniacs Screwball Press, Silent Giants, Casey Burns, and Sonnenzimmer!
That's Thursday July 12th, 8:30pm at Lincoln Hall (2424 Lincoln Ave, Chicago IL).
More info and stuff on Facebook.