Attention fans of music festivals, wolves, astronomy, and beyond... we are proud to announce our brand new poster for this year's
Bonnaroo Music & Arts Festival
in Manchester, TN. Now in its 11th year, Bonnaroo has grown to become one of the leading annual music festivals in the country. With all these zombie apocalypse and Venus transit happenings on top of the creepy 2012 end of the world prophecies, we went for a Spirit Quest theme, complete with a lone wolf howling up at the distant moon in the sky blanketed with constellations.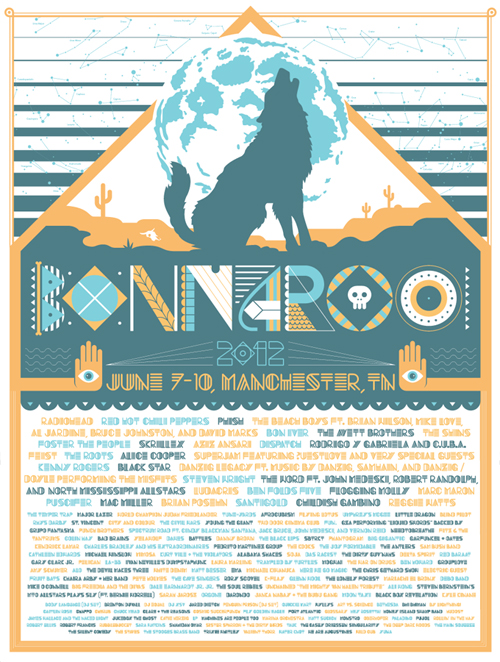 This poster features a custom Art Deco-style typeface created by Mike Davis. This three-color print includes a rich metallic blue ink and was screenprinted by Ben LaFond. If you'll be at the festival, you can pick up a copy of this print at Bonnaroo's merch table (the only place to grab one for now). Otherwise, we will have copies available for purchase on our online store next week.
BONUS! Here are some behind-the-scenes sketches from the making of the poster.