This past weekend, I drove up to Blaine MN to check out
Pinnesota
, the National Pinball Championships. Holy crap, held right here in Minnesota? OK!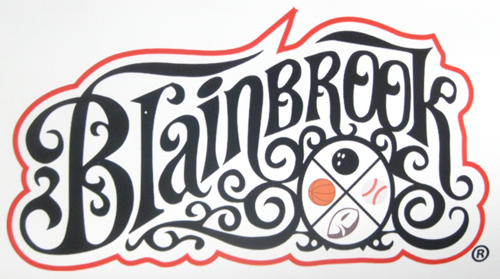 It all went down at Blainbrook Entertainment Center, a bowling alley and arcade about 30 minutes North of downtown Minneapolis. Get a load of that logo. They don't make em like that anymore.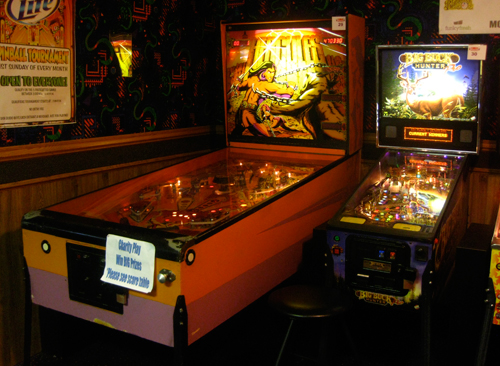 Check out this HUGE Hercules machine.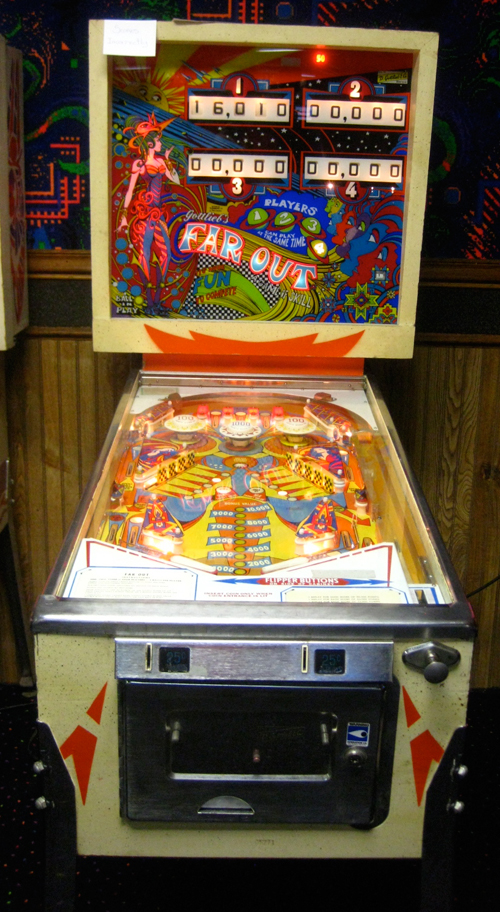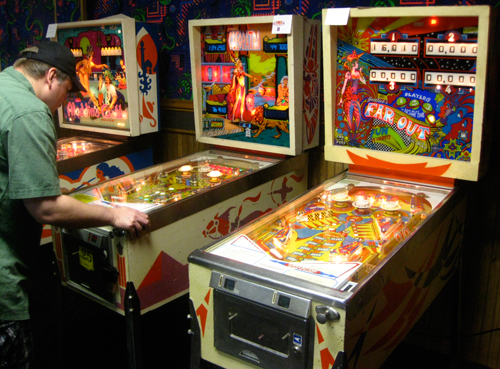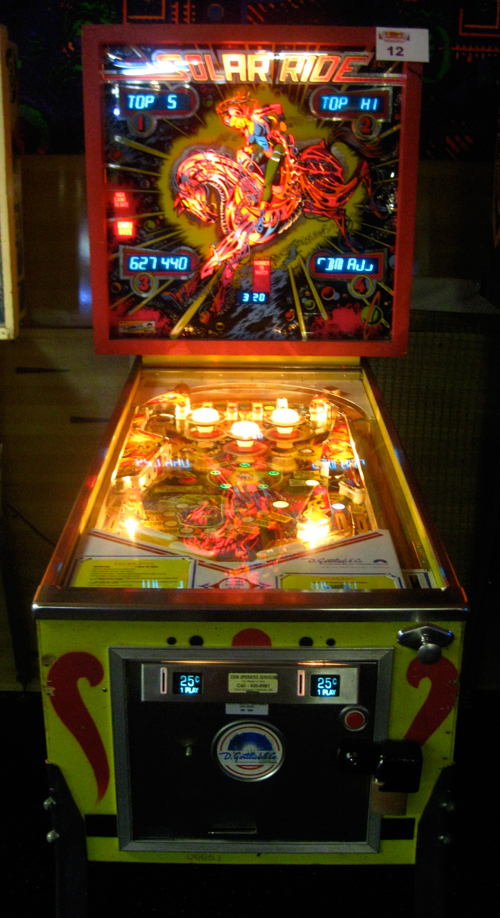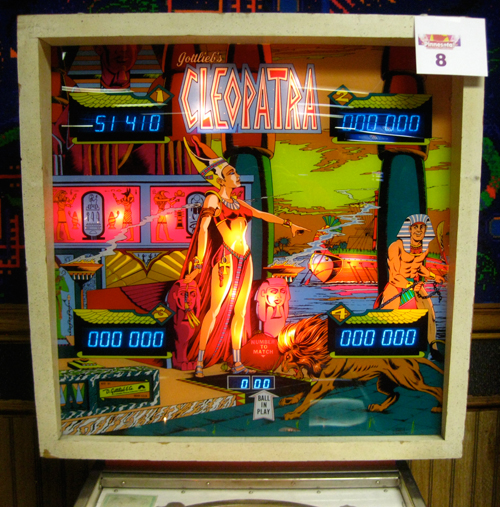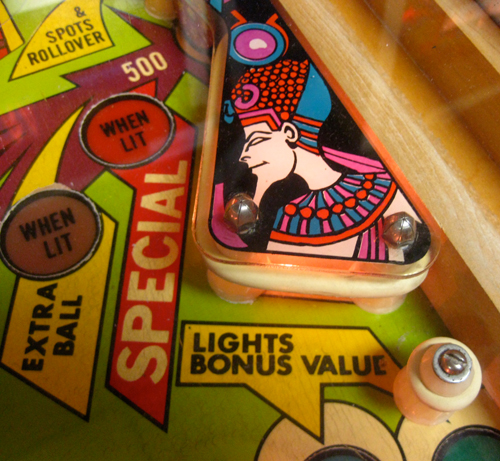 Detail of the graphics on Cleopatra.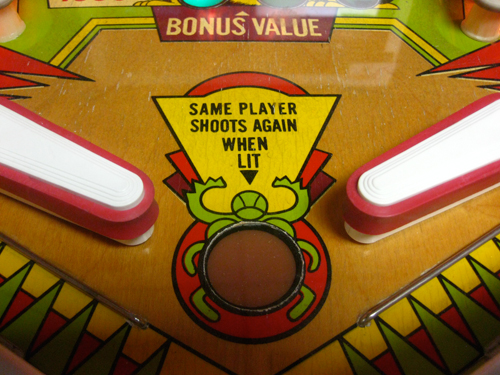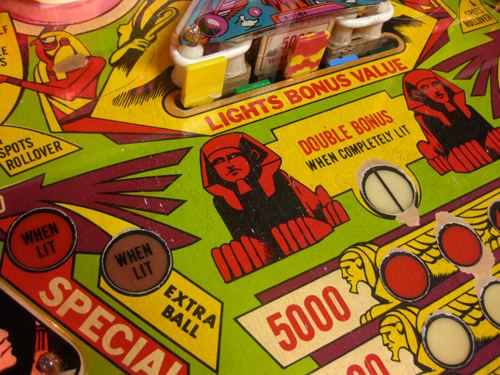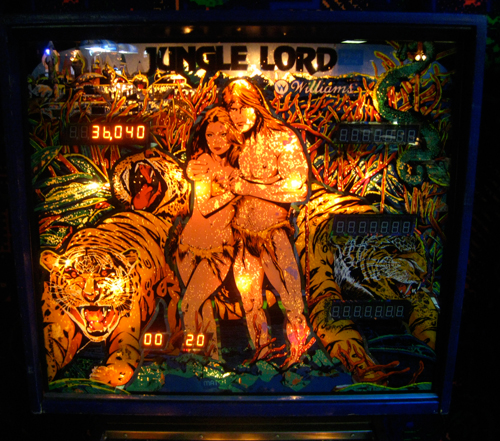 Worn-out, lit-up Jungle Lord artwork.