P.O.S. BENEFIT PRINTS: My kidneys are garbage fund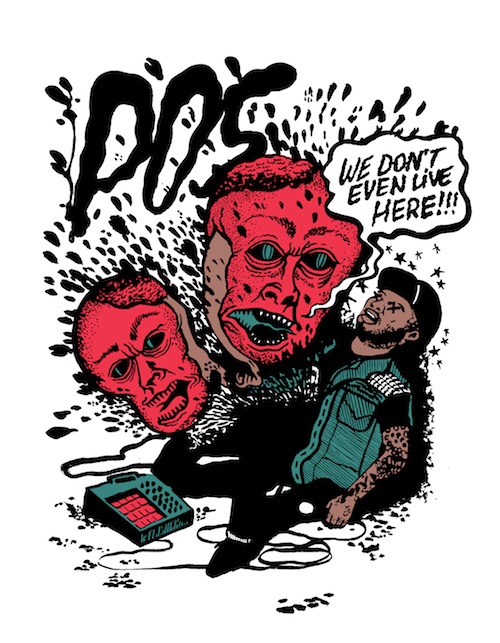 Minneapolis-based rapper and friend of Burlesque Stef Alexander, known better as P.O.S, needs a kidney transplant. Designer Emmanuel Mauléon of Minnesota Vice put together this 4 color poster which we're screenprinting to help raise funds for Stef's medical bills.
The poster will be at First Avenue this Friday for P.O.S' album release show. Can't make it? Check for the prints next week on the Doomtree webstore. They are 19 x 25", cost $25, and 100% of the proceeds go to help cover medical costs!
Also, P.O.S' outstanding brand new album, We Don't Even Live Here, just dropped OCT 22, so go cop that!