Well, it's officially March, which means the snow in Minnesota should just about to be on its last leg and we are about to pack up this here van and get super familiar with I-35 South as we make our way down to Austin TX for another grand adventure at SXSW!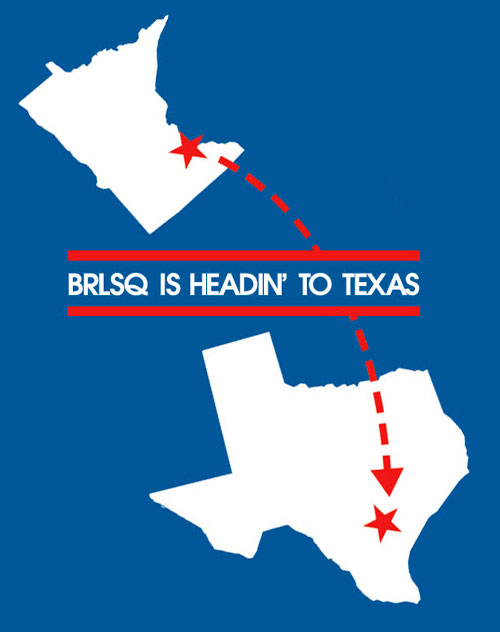 Here's a rundown of our action-packed Austin activities:
FLATSTOCK 43
Thursday March 13, 2 - 6pm
Friday March 14, 11am - 6pm
Saturday March 15, 11am - 6pm
Austin Convention Center
500 E. Cesar Chavez St, Austin TX
Free, all ages welcome
We will be selling posters, shirts, and sticker packs at Flatstock 43, part of the SXSW Music Festival. This is going to be the FORTY-THIRD get-together of some of the best creators of concert posters and art prints in the world and we're honored to be involved once again!
Read more details on the SXSW website.
JOHN BAIZLEY AT OUR FLATSTOCK BOOTH
The ever-talented musician and artist, our good friend John Baizley will be stopping by our Flatstock booth to hang out, shake your hand, sign your prints and Baroness LPs, and work on some brand new one-of-a-kind hand-painted pieces which will be available for purchase to some lucky visitors! Want to meet the man? Come on by during these times:
Friday March 14, 11am - 3pm
Saturday March 15, 11am - 3pm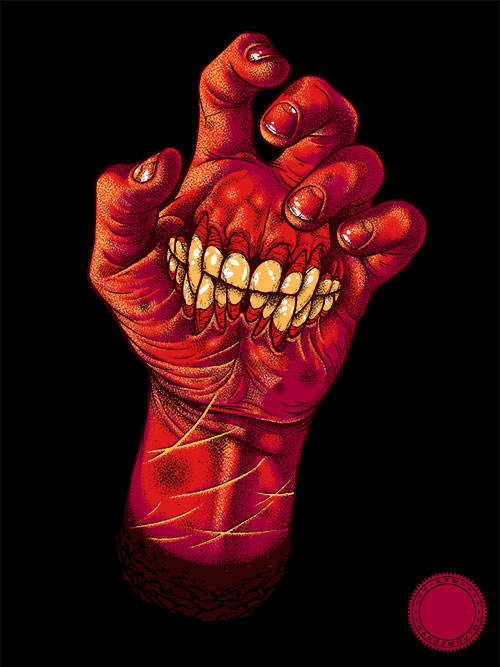 We will be unveiling "Hand2Mouth," a brand new art print from Mr. Baizley at our Flatstock booth! Be one of the first to score a copy of this beauty. Here are the details:
18 x 24"
6 color screenprint on French black paper
signed, numbered, and embossed by John Baizley
$50 each
There will also be a few variant editions. Details coming soon.
DO IT TO IT 2014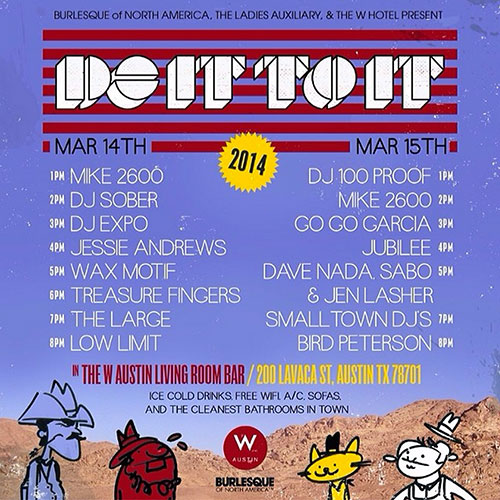 Austin TX! We are super excited to be throwing our EIGHTH annual DJ showcase and musical get-together amongst the bedlam of SXSW. This year we return to The W Hotel's Living Room Bar for two days of some of our favorite DJs. From the hip hop and funk selections of DJ Expo and 100 Proof to the Miami Bass-drenched beats of Jubilee to the Moombahton madness of Dave Nada, Jen Lasher, and Sabo to the disco house grooves of Treasure Fingers and Bird Peterson, there's gonna be something for everyone. Plus it's FREE to get in, there's A/C (hard to imagine craving that in Minneapolis' subzero situation, but trust us, it'll come in handy in Texas) and, most importantly... FREE WIFI!
See ya there!