LIKE WE ALWAYS DO ABOUT THIS TIME...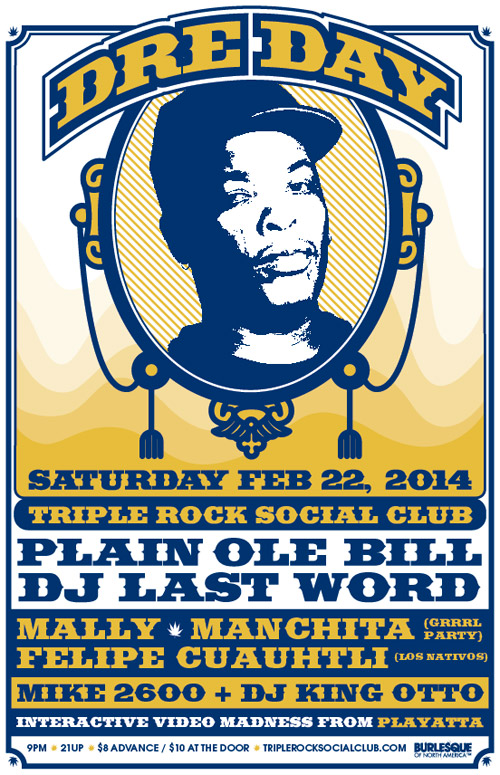 Mark your mark ass calendars and come through to our 12th annual celebration of one of hip hop's brightest stars. We've got a major lineup of some of the best hip hop DJs in the city cutting up all of Dr. Dre's biggest hits spanning his 25+ year career, from World Class Wrecking Cru to N.W.A. to Snoop Dogg to Eminem to 50 Cent to Xzibit to Kendrick Lamar and beyond!
Featuring DJ sets from:
Plain Ole Bill & Last Word (Get Cryphy)
Mike 2600
King Otto
Live performances from:
MaLLy
Manchita (GRRRL PARTY)
Felipe Cuauhtli (Los Nativos)
Interactive video mayhem from:
Playatta
The return of the $20 Sack Pyramid with a VERY SPECIAL surprise guest host!
Purchase advance tickets RIGHT HERE RIGHT NOW!