BRLSQ for Doomtree Blowout 9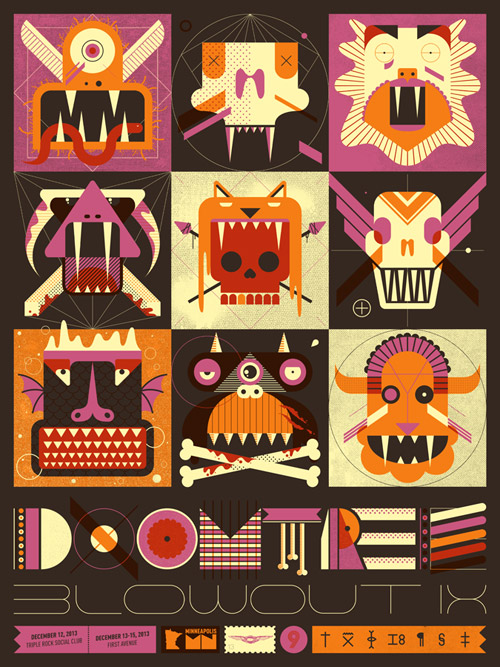 It's that time of year again... Minneapolis' own Doomtree crew is taking over the city for the ninth year straight with sold out shows at Triple Rock Social Club and First Avenue's mainroom. We were asked to design and screenprint a poster to commemorate the festivities and here she is... one creature face for each year, designed by Mike Davis and screenprinted in super bright colors on French Pop-Tone Hot Fudge paper by Ben LaFond. Grab one at any of the remaining First Avenue Blowout 9 shows or in our online store in early January 2014!
Here are a few rough sketches from the creative process...