Left-Handed Sketches by Manola Suvannarad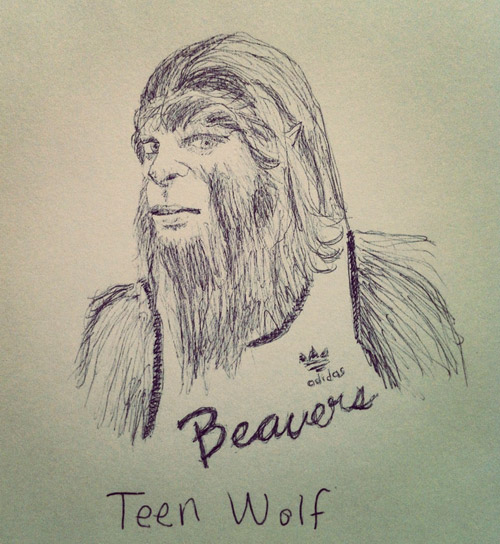 I was eating dinner with my in-laws last night and one of them brought up a local artist whose work was worth checking out: Manola Suvannarad has been, for the better part of 2013, challenging herself to draw portraits of pop-culture figures using only her non-dominant left hand. The results are impressive and entertaining to say the least.
I then found out that Manola is the cousin of our very own screenprinter Sarah! Small city!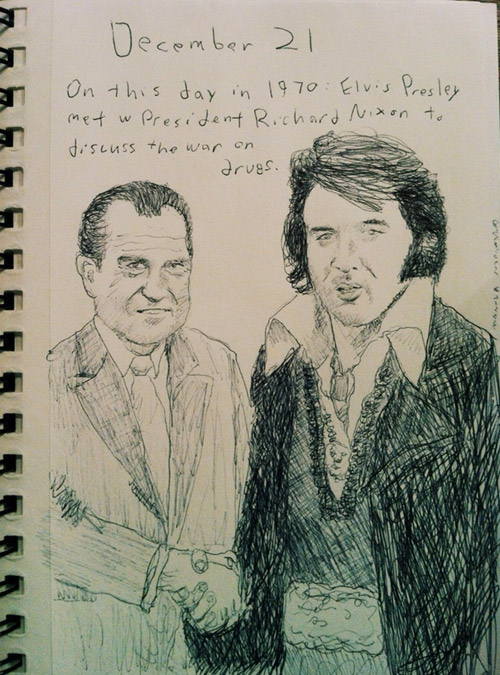 I THEN found out that my wife's sister Ketmani had recently interviewed Manola for the Little Laos on the Prairie blog. Super small city!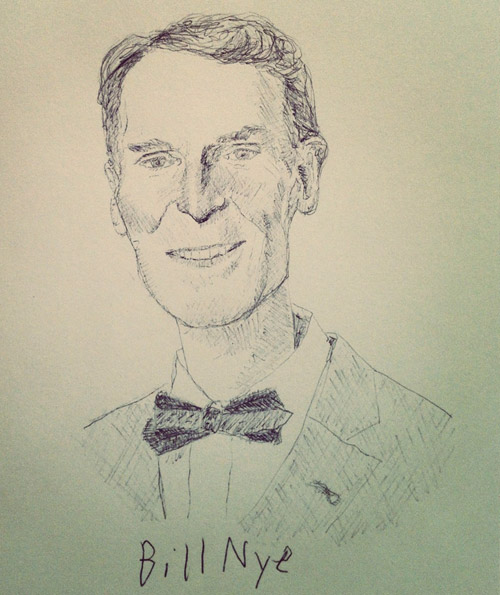 You can check out all of Manola's left-handed sketches on her Left-Handed Sketches Tumblr.