BRLSQ for Phish, Holmdel, New Jersey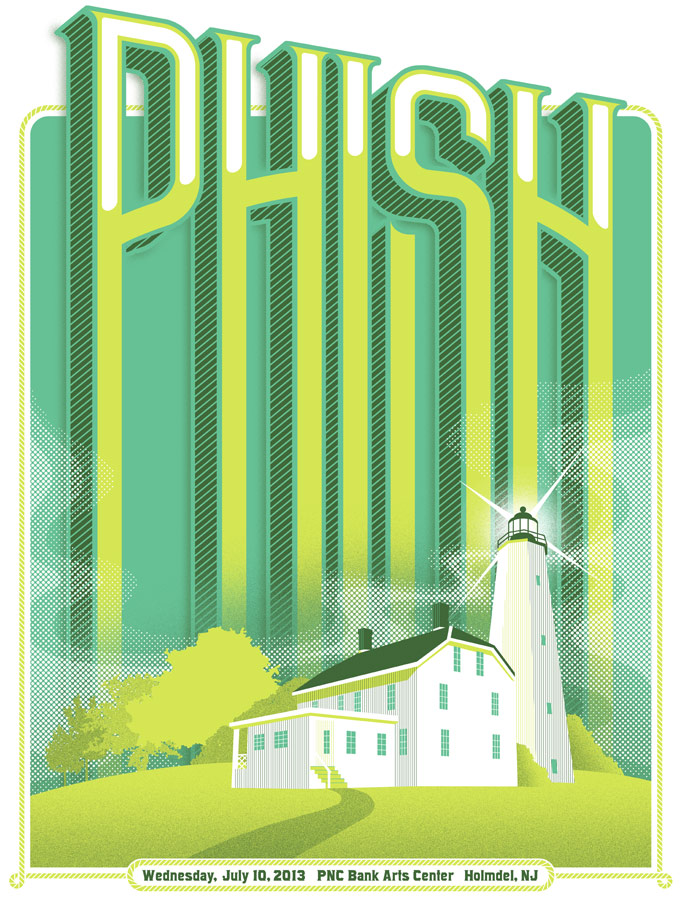 Click image for larger view
We are very proud to announce a brand new poster created for Phish's concert tonight in Holmdel, New Jersey! Designed by Mike Davis and screenprinted by Ben LaFond, this poster will be available at the PNC Bank Arts Forum at tonight's show. Can't make it to NJ? We will have copies for sale in our online store next Tuesday, July 16th.
Here's a little breakdown of how the poster came to be...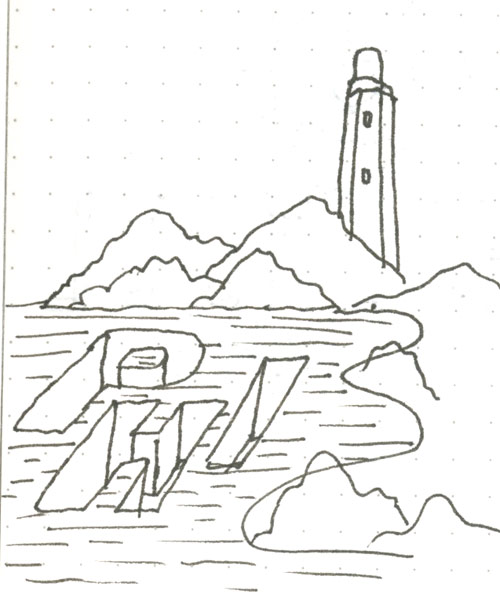 Initial rough idea working out a mix of typography with the Sandy Hook Lighthouse, the US' oldest operational lighthouse, located just off the New Jersey shore near Holmdel.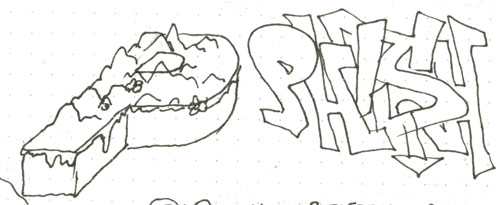 Moar doodles.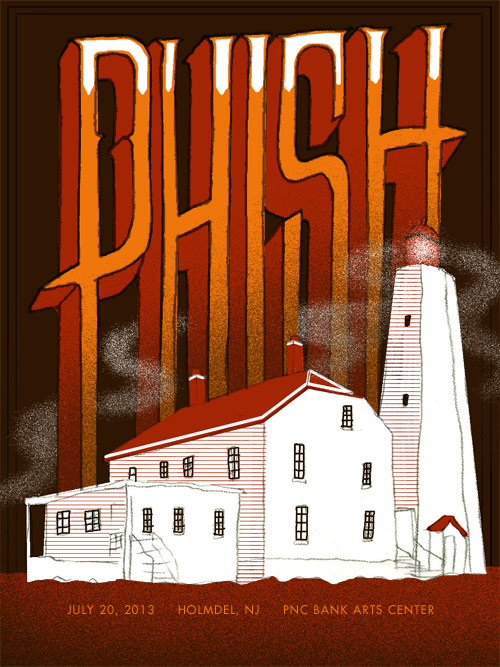 OK, things are coming together here. This was submitted to the client. They liked the layout, but wanted to see brighter colors for Summer.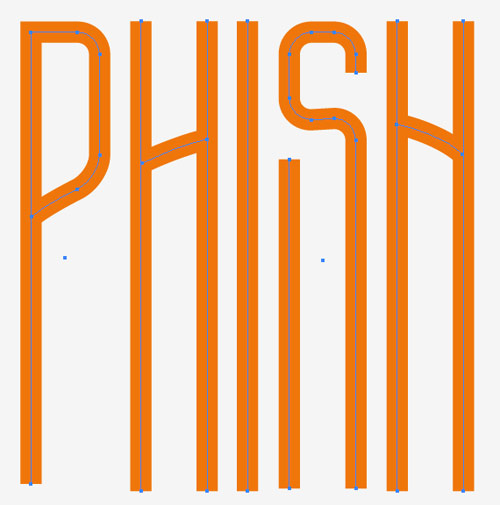 Building some custom letters in Adobe Illustrator.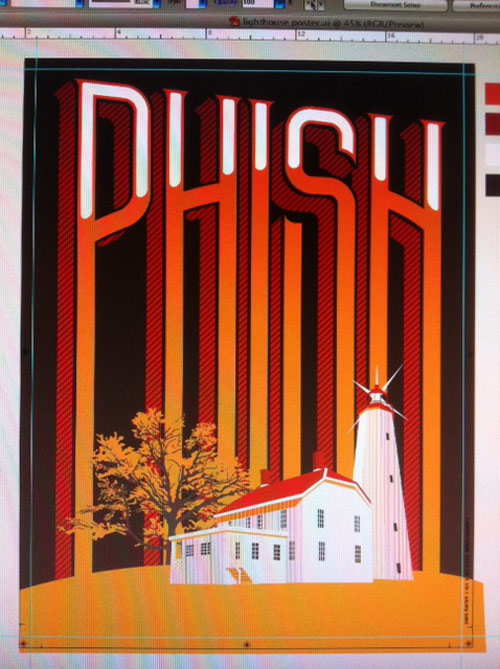 Starting to draw things out by hand in Illustrator. The tree started out much more complicated than it ended up being.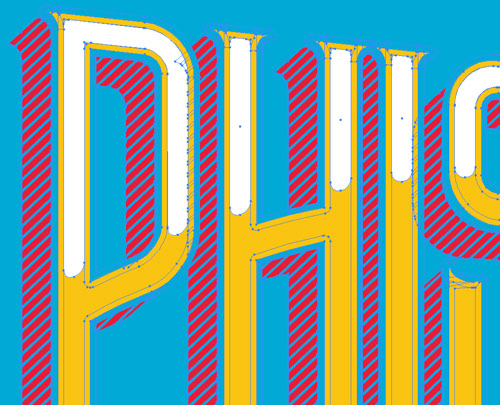 Building letters, brightening colors.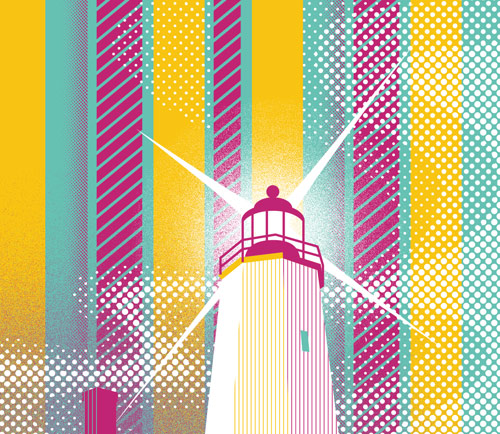 A detailed look at the mysterious funk vapors and the bright beam of the lighthouse.