National Poster Retrospecticus: Philadelphia, September 14, 2013
Remember earlier this year when our CO Exhibitions gallery was filled floor to ceiling with hundreds of screenprinted concert posters? Well the gang from the National Poster Retrospecticus will be bringing the same roomful of fun to Philadelphia next weekend, so if you'll be in the City of Brotherly Love, we hope you'll make it out!
We'll have a couple of prints in the show alongside dozens, if not hundreds, of other prints from some of the best postermakers these United States of America have to offer.
Saturday September 14 at 7pm
and Sunday, September 15 at 1pm
Masthead Print Studio (737 N. 4th St, Philadelphia PA)
More info on Facebook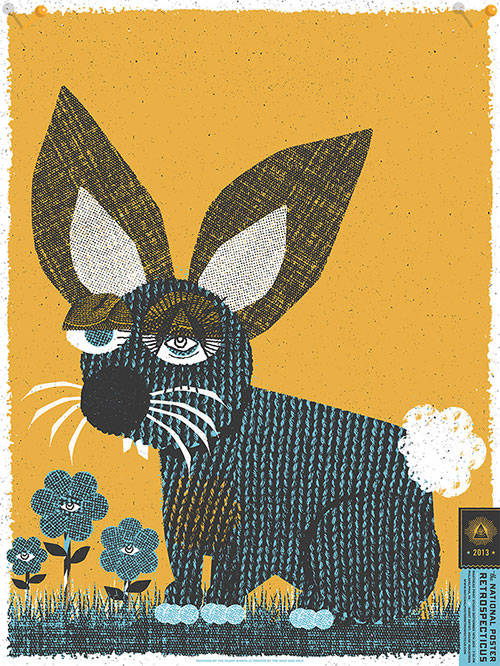 poster designed by The Silent Giants