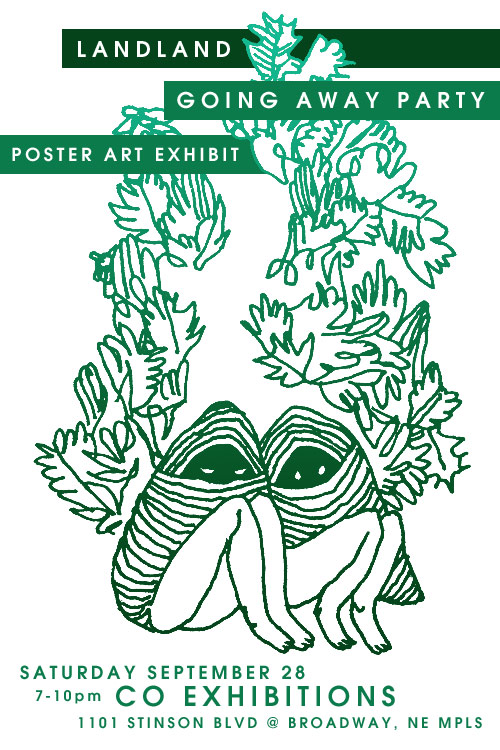 About one year ago, Jes Seamans, one half of the extraordinary poster producing team of Landland packed up and moved to Milwaukee. She has been coming back to Minneapolis every so often to continue to work on projects with partner Dan Black, but then we just got word that Dan will be moving to Chicago next month! What the crap!?! We couldn't let these guys fully leave our building without throwing them a farewell party and we would LOVE for you to come join us!
Stop on by CO Exhibitions this Saturday night for an entire gallery full of Landland's screenprinted gig posters, art prints, album artwork, postcards, and one-of-a-kind test prints! There will be tons of rarities and previously "sold out" prints available for purchase.
It's been outstanding having the tremendously talented and endlessly friendly Dan and Jes working in the 1101 Stinson building with us for the last several years. Their creativity, technical drawing and painting abilities, and prolificacy are truly inspiring and we know they'll be going far wherever they end up. You will both be missed!
Hey, spread the word on Facebook why don'tcha.