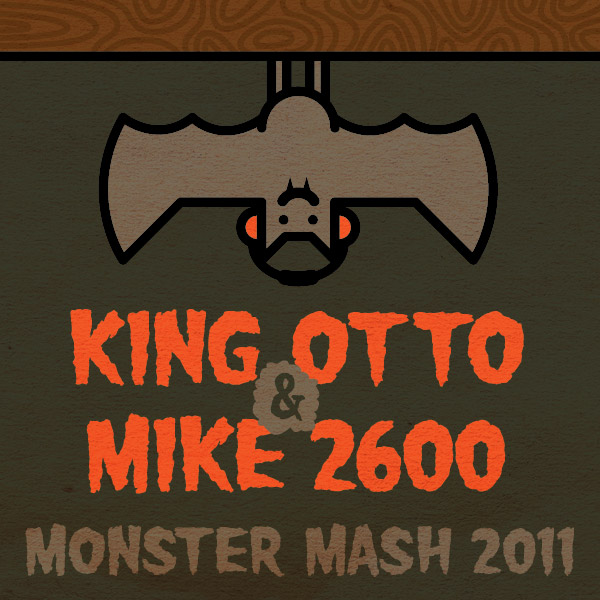 The season of the witch is upon us! It's time to break out your haunted bobby socks for the 5th annual Monster Mash! This Halloween night, King Otto and I return to the 7th Street Entry for the best all-oldies Halloween dance party you could ever hope for. We'll be costumed up and spinning all your favorite Motown, '50s and '60s rock and R&B, doo-wop, surf rock, and malt shop classics.
Download the brand new Monster Mash mix right here! 45 minutes of golden oldies to get you in the mood to boogie with us.
THE SONGS!
OTTO'S MIX:
Dion & the Belmonts "Wanderer"
The Lovin' Spoonful "What a Day for a Day Dream"
Lemon Pipers "Green Tambourine"
Stevie Wonder "Signed Sealed Delivered"
Toris Troy "Just One Look"
Barbara Lewis "Hello Stranger"
Johnny Otis "Willie & the Hand Jive"
Ray Charles "This Little Girl of Mine"
The Dixie Cups "Iko Iko"
Ernie K-Doe "A Certain Girl"
The Marketts "Out of Limits"
The Rooftop Singers "Walk Right In"
The Beach Boys "Catch a Wave"
Herman's Hermits "Into Something Good"
The Association "Windy"
Dusty Springfield "I Only Want To Be With You"
Bobby "Boris" Pickett "Monster Motion"
MIKE'S MIX:
Link Wray "Rumble"
Smokey Robinson & The Miracles "You Really Got a Hold On Me"
Quincy Jones "Soul Bossa Nova"
The Ronettes "Do I Love You?"
The Beach Boys "Dance, Dance, Dance"
The Beatles "I'm Happy Just To Dance With You"
Bobby Darin "Dream Lover"
The Crystals "He's Sure The Boy I Love"
Herman's Hermits "Can't You Hear My Heartbeat"
The Kingsmen "Money"
The Association "Along Comes Mary"
Here's all the info on First Avenue's huge Halloween party - truly the best one in town.
BONUS: I just reupped the 2010 Monster Mash Mix, so CLICK HERE to download it!