DDC x PHL: Philadelphia Freedom!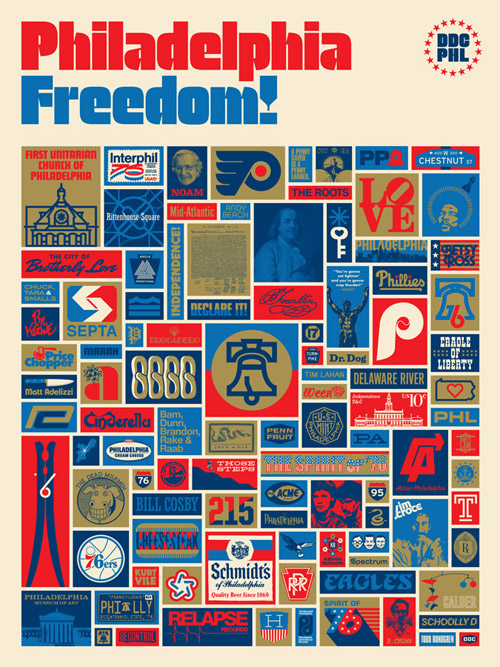 This Thursday at 2:00pm Central, we'll be releasing the latest print from Aaron Draplin, a dedication to all of the visual inspiration from the great American city of Philadelphia, Pennsylvania. Aaron assembled all of his favorite logos, musicians, landmarks, icons, and nuggets from Philadelphia's rich history and fit them all together into this gorgeous poster. Originally released at Aaron's September 28th lecture (sermon?) at Philly's First Unitarian Church, you will soon be able to score a copy of this sweet poster right here! We screenprinted this badboy in four colors including bright metallic gold ink which shines brighter than the liberty bell, brighter than Rocky's championship belt, brighter than the cheez whiz on your Pat's and/or Geno's cheesesteak.
Signed and numbered edition of 300 prints.
4 color print on mixed French Speckletone paper
18 x 24"
See you Thursday at 2!