123Klan prints on sale this Thursday!
This Thursday, we'll be releasing two brand new prints designed by Scien & Klor of
123Klan
. These two prints, "Dirty French" and "One Love," were originally created for their Rien Comme Les Autres show which opened November 19th at CO Exhibitions. While we strongly recommend coming to see the show in all its glory, if you can't be here to experience the graffiti & graphic mayhem firsthand, we do have prints available!
We printed two different color versions - brown and metallic gold, available through our online store starting Thursday December 1st (at 2pm Central) and a blue & fluorescent available through 123Klan's Bandit-1$m online store beginning Thursday as well.
All prints are signed and numbered in editions of 100.
18 x 24"
4 color screenprint on Cougar brand 100lb acid-free paper.
$30 each + shipping
We also have a limited number of uncut sheets (both prints together on a 40 x 26" sheet for $75 + shipping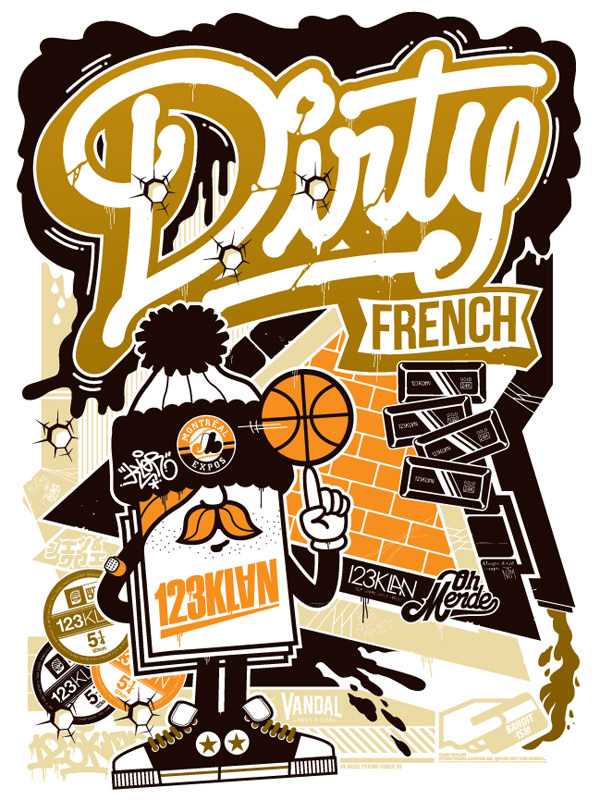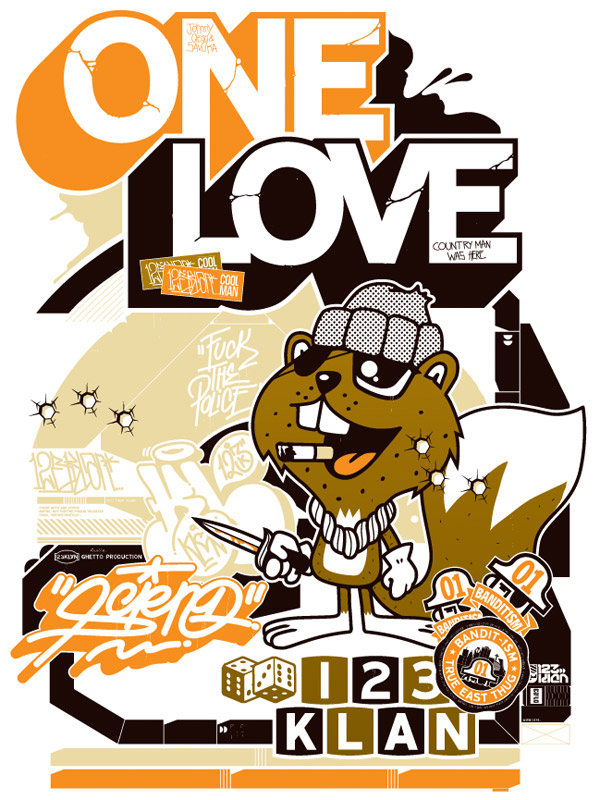 123Klan's blue edition: