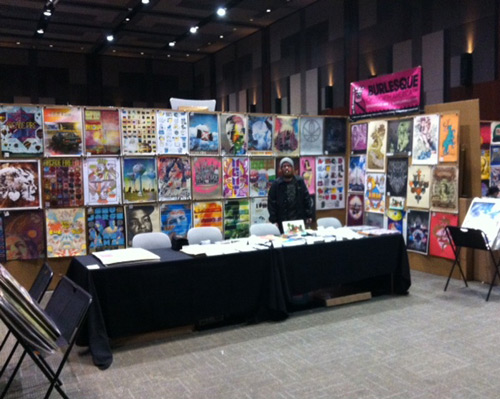 We just got back from a kick-ass week down in Austin TX. Between Flatstock, eating tons of great food, hanging with friends, meeting new people, and one hell of an adventure on the drive back up, it's safe to say this is one trip we won't soon forget. How was YOUR time at SXSW? Leave a comment and let us know!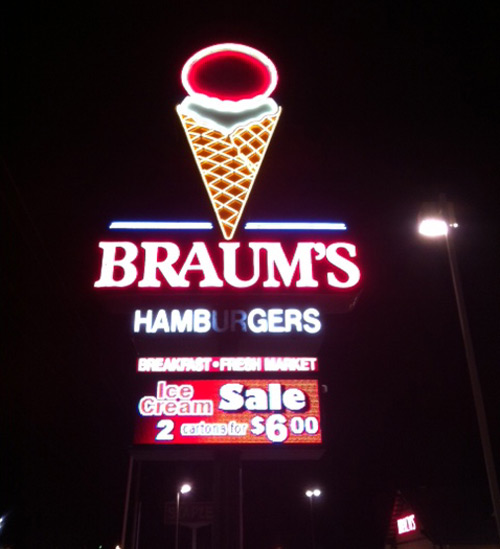 We had to stop and get some HAMBGERS™ on the drive down.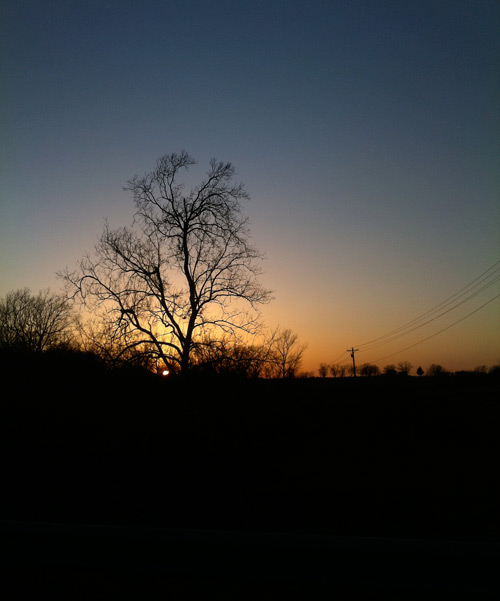 Here comes the sun.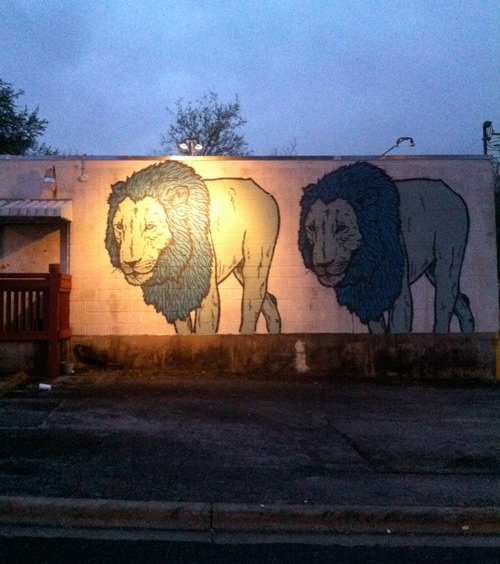 Broken Crow's mural across the street from Magnolia Cafe welcomes us to Austin early early in the morning.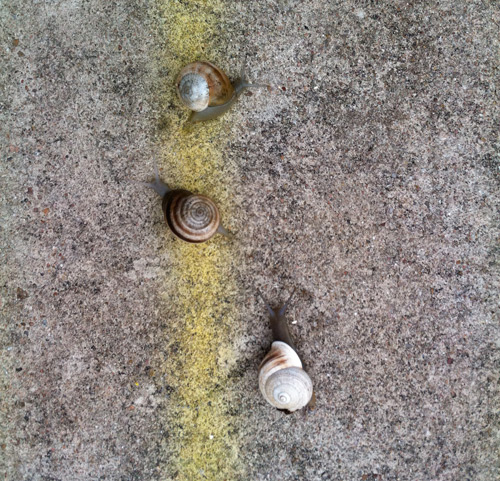 Yep, we had snail races. It was a very serious scientifical animal study, OK?

SNAIL SEX.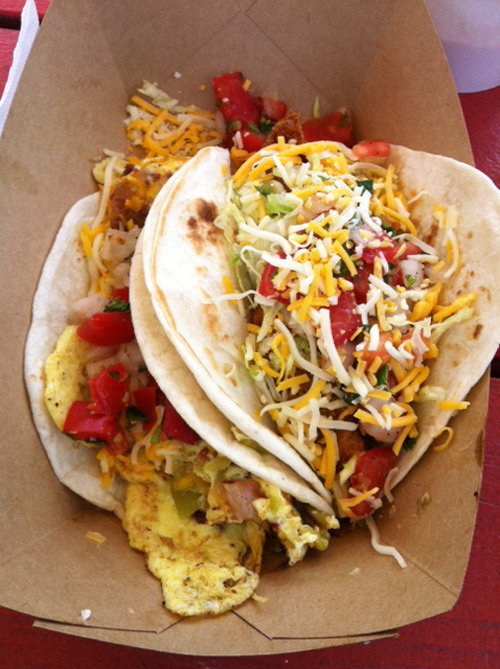 Taco time! We love Torchy's Tacos!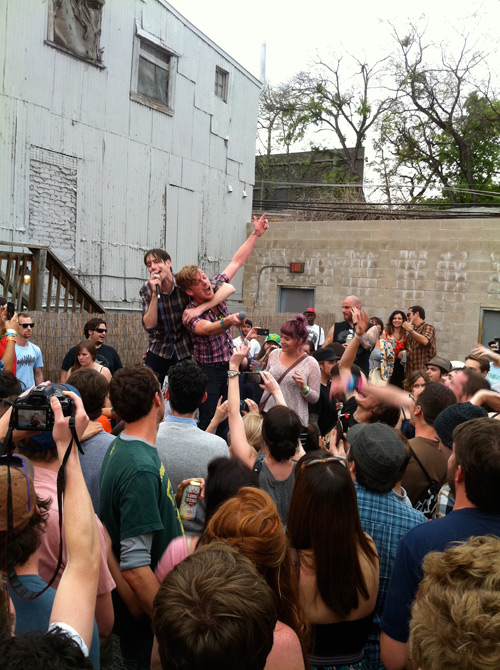 Mike Wiebe of The Riverboat Gamblers and Astronautalis performing at Side Bar.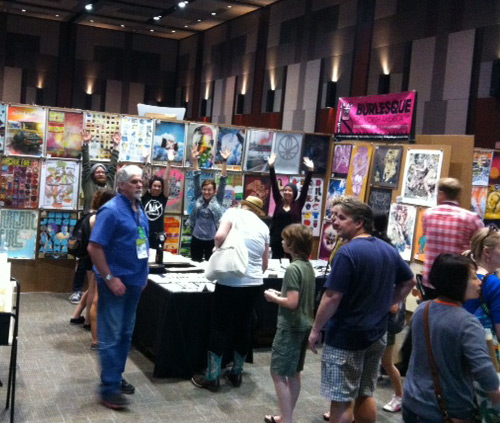 WEEEEEEEEEEEEEEEEEE!!! Hands in the air! Go team!

Wes topped a hot dog with mac & cheese. Another very serious scientifical study. Burlesque. What.

The GZA performing inside a giant Doritos vending machine. Any other extreme potato chip trying to promote themselves over the weekend got crushed ... by a giant Doritos vending machine.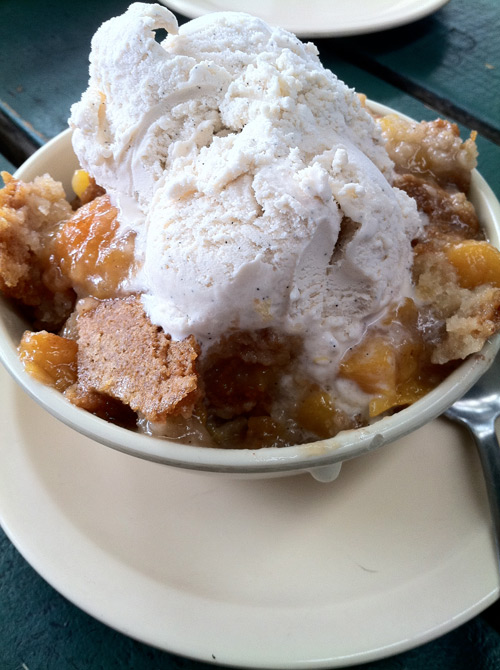 Peach cobbler with ice cream at Green Mesquite (Ben's breakfast).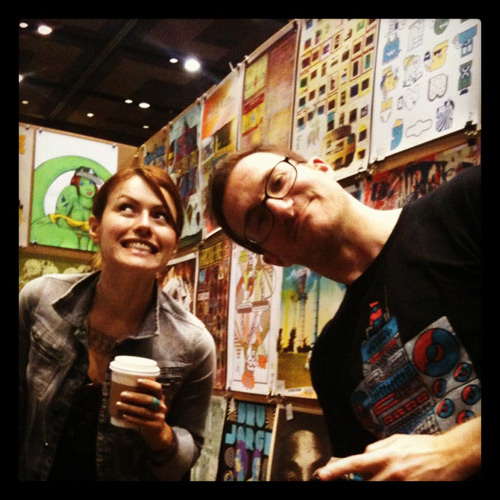 Special BRLSQ guest helper Veda and Mike at the Flatstock booth.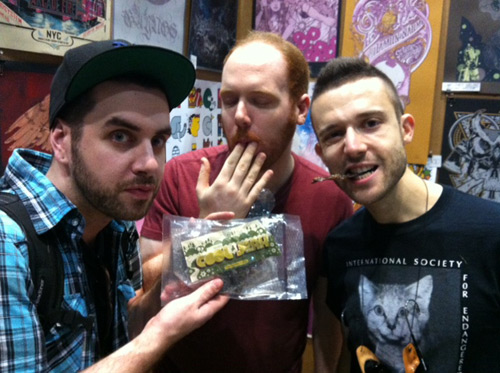 Jimmy 2 Times, Bird Peterson, and Willy Joy enjoying the hell out of that Cool Jerk.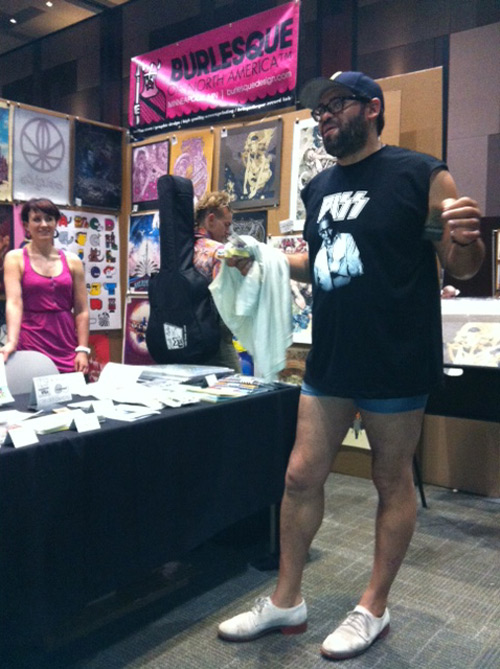 Yep. This guy came to our booth.

Midnight flat tire in the middle of nowhere, Northern Oklahoma. We unloaded the van along the side of the highway, got some help putting on the spare #FreeRoadsideAssistance and drove all the way to Kansas City on the spare looking for places to help fix our effed-up tire. Contrary to what you might have thought, there aren't too many 24 hour auto service shops in the middles of rural Oklahoma, Missouri, or Kansas.
Check out our dear friend Veda's video summing up the entire trip. Plenty of BRLSQ cameos!
mpls > atx from vedaveda on Vimeo.
Anyways, we had a BLAST. See you next year!