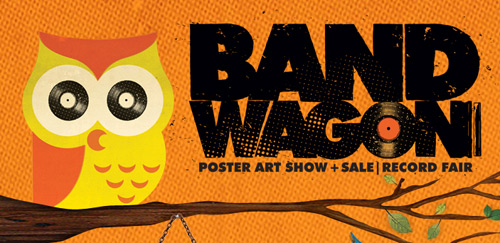 We're packing our bags and getting ready to head down South to Savannah GA for a weekend at Bandwagon. If you live in the area and are a fan of posters, art, vinyl records, and cool shit in general, then there's really nowhere else for you to be! We'll have a booth set up next to such design luminaries as Aaron Draplin, Morning Breath, Aesthetic Apparatus, Boss Construction, Methane Studios, and many more. Aside from us slinging our posters, sticker packs, shirts, and other BRLSQ goodies, there will be presentations, SCAD student portfolio reviews, live musical performances, printing demonstrations, and tons of fun for all.
Be sure to check out the wonderfully-designed and incredibly informative BANDWAGON GUIDE for all the info you could possibly need.
That's Saturday & Sunday March 3 & 4th at Savannah College of Art & Design! See ya there!