New Mike Davis miniprint available this week!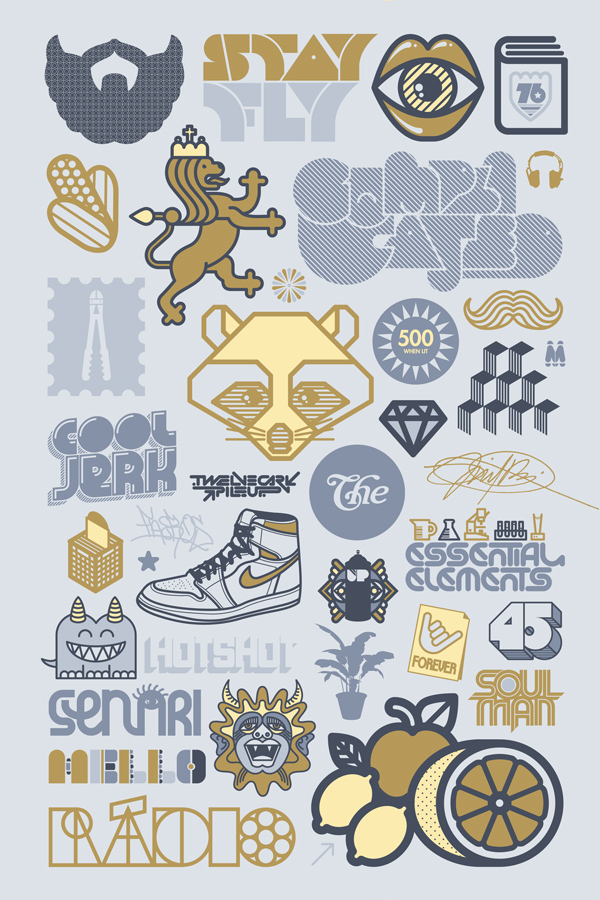 This Tuesday, we will be releasing a new miniprint featuring an array of logos, illustrations, and type experiments from our resident vector wiz Mike Davis. It measures 7.5 x 11" and will fit perfectly in your cubicle, kitchen, studio, VIP booth, wine cellar, foyer, meat locker, dungeon, or anywhere else you like to hang up prints.
Printed in six (6) colors with metallic gold ink, this print was really given the five star treatment. It's an open edition, signed by Mike and we'll be asking 10 little dollars for this guy when we put it on sale Tuesday at 2:00pm Central time. Don't be late!