Mighty Match mobile app available now!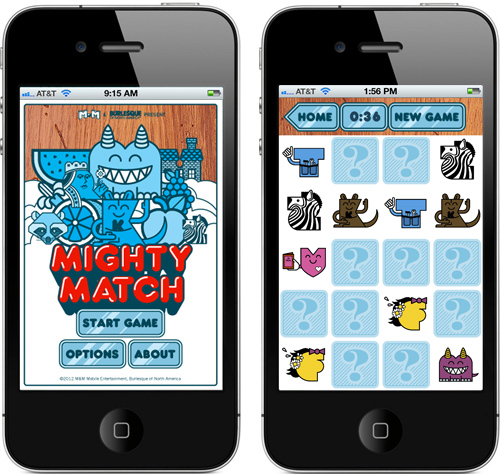 After months and months of planning, designing, coding, replanning, redesigning, and recoding, we are proud to present the first-ever Burlesque-related iPhone and iPad application!

Created by M+M Mobile Entertainment (Mike Davis + his wife Mali) and programmed by the legendary Joe Beuckman, Mighty Match is a classic memory game using graphics from Mike's Alphabet and Fruits & Veggies prints. It's just been approved by the folks at Apple and is available to download to your iPhone or iPad for the low low price of 99¢! Grab a copy and get your match on!