Lots of new stuff happening now and in the very immediate future at BRLSQ. Earlier this week, we put our new
personal planners and blank notebooks
up for sale. Filled with plenty of helpful blank lists and organization pages and lined with one-of-a-kind test print pages, these things are not only incredibly useful, but are stylish as all get-out.
With every planner, we'll also send out our build-it-yourself test print Paper Flipper! Super cool and great for any boring ass office desk.
Just earlier today, we launched an all-new color scheme for our Year of the Dragon print. Proper Chinese New Year colors featuring super shiny metallic gold make this one a must-have.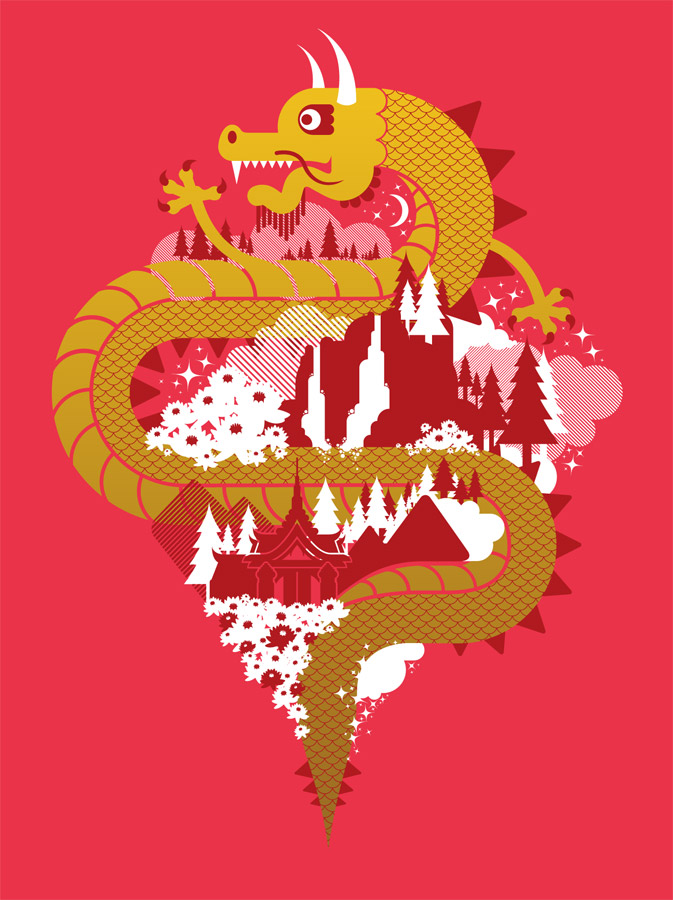 And now for a bit of exclusive news... this coming Tuesday, January 24, we will be kicking another one of everyone's favorites... it's the Burlesque Scratch + Dent Mystery Tube Sale! That's right - the phenomenon that rocked and shocked the poster world has come back home to rock YOUR world. Wait, what? Anyways, we've got stacks and stacks of slightly misprinted / slightly less-than-perfect prints ready to ship off to you. Roll the dice, take a chance, get some posters! Stay tuned to our newsletter (sign up on the left side of our website if you haven't yet!) for all the details!