Working Title at CO Exhibitions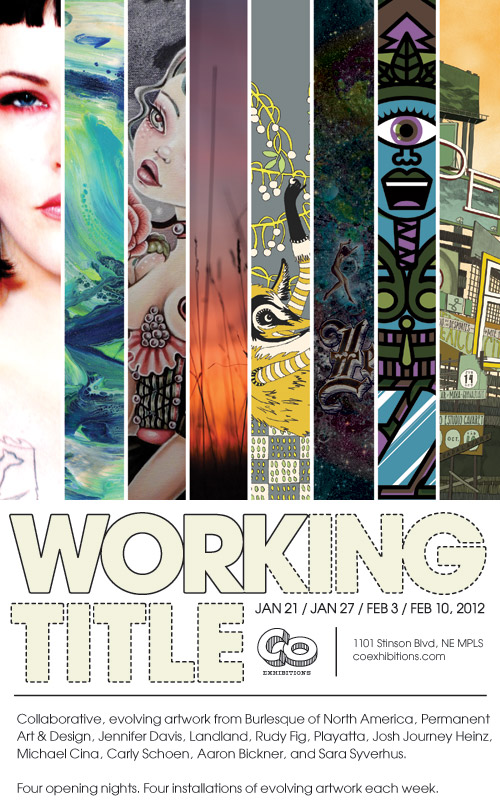 Tomorrow night is the first of four opening nights of Working Title, the new group art show in CO Exhibitions, the gallery space run by Permanent Art & Design and ourselves. We've invited about a dozen local artists to bring in their partially-finished artwork, trade them with each other, and add their own creative touches to everyone else's pieces. The results of this creative experiment will be going on display Saturday January 21, 7-10pm at CO Exhibitions.
All unsold artwork from the opening night will go back into the hands of the artists, who will continue adding / subtracting / cutting / pasting in preparation for the second opening. This will continue for four weeks and will offer Twin Cities art lovers four different opportunities to come experience four different variations on the original Working Title art show.
Opening night: Saturday January 21, 7-10pm
Music by DJ Mike Cina
Night two: Friday January 27, 6-9pm
Music TBA
Night three: Friday February 3, 6-9pm
Live collaborative beatmaking performance from BrodR and Mike 2600
Night four: Friday February 10, 6-9pm
Live music from Bloodnstuff
More information at coexhibitions.com