BRLSQ Spotlight Series: Justin Thomas Kay
Thanks to everyone who tuned in to our very first Spotlight Series interview with
James White
. We're picking up right now with episode two, shining the spotlight on our friend
Justin Thomas Kay
. Justin first came into our radar in 2004 when he phoned up the Burlesque office to ask us to create an editorial illustration of rapper Common to be featured in
Complex
magazine. From there, we quickly fell in love with his type and design skills and we've stayed in touch over the years, collaborating on several projects under his art direction. Read on!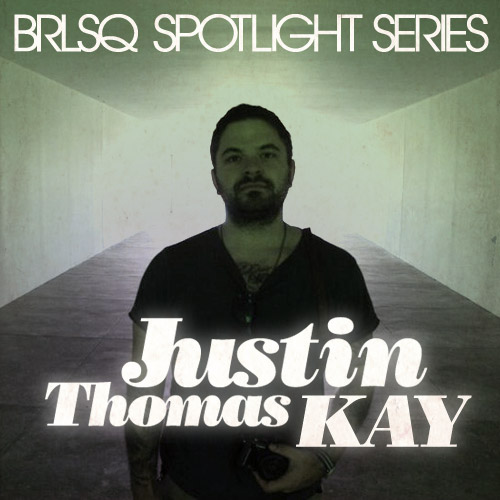 Please introduce yourself to our corner of the world wide web.
My name is Justin Kay. Or Justin Thomas Kay. The use of my middle name is my dad's fault - both in that his name was Thomas, and in that he applied his middle name to his art. I ripped him off. So i guess that's why my middle name is all over the place. I live in Brooklyn, NY. I own far too many jackets.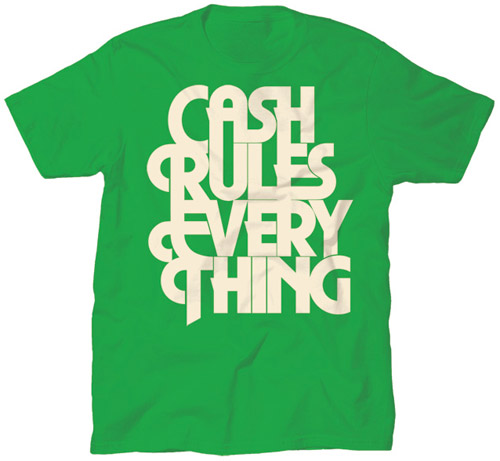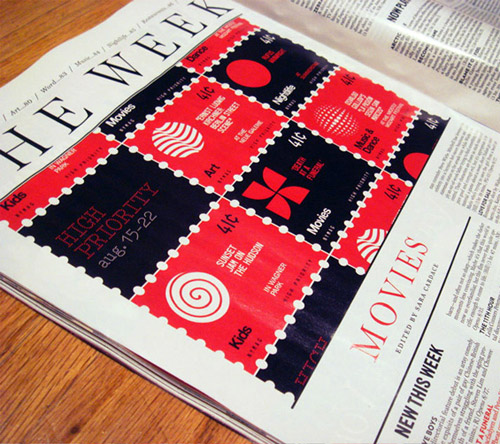 You and I would probably come to a tie in a contest to see who is a bigger fan of Herb Lubalin. Can you talk about some of your favorite typographic work from the 1960s and '70s and how it's influenced you?
I gravitated towards that work very easily given that I started off as an illustrator in school. Not a good one, mind you. I loved creating compositions, but my hand rendering was not up to par. Once I found design, I realized I could use my compositional strengths in concert with exploring how type can work - and was shown the work of Herb Lubalin shortly thereafter by my instructor Dale Shidler in Milwaukee. From there it was all over. I became thoroughly obsessed with him, got his old monograph off of amazon.com (this was pre-Lubalin explosion and i got one of 10 available copies for 15 bucks) and realized there was a whole pre-digital world of bearded New York hippies in the 60's/70's working in editorial that crafted and bended type all over the place. they made the type itself the image, and over a decade later i haven't been able to think any other way.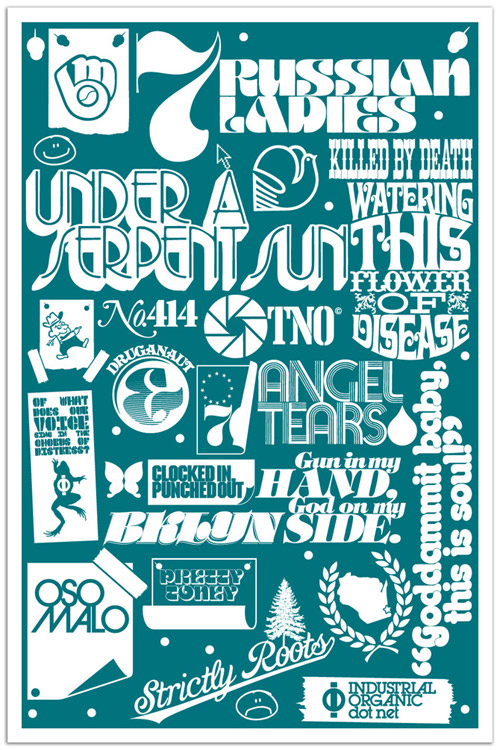 You've gone from working on a number of magazines to working with startup agency Doubleday & Cartwright. How has that transition been and what kinds of projects are you working on now?
It has been a challenging transition on multiple levels. The least of which not being the fact that in magazines you get spoiled by the fact that you get to publish your work so often into paper, which as we all know does not happen often these days. But what I am loving so far is having more of a pause and opportunity to sit with my work. It's been an unlearning of a hectic reactionary pace, but so far so good. I get to work with some alarmingly talented people at Doubleday & Cartwright and its been an amazing experience. Doubleday is an agency that handles anything from art/creative direction to traditional graphic design and illustration, full-scale branding, retail solutions and animation. there is a general focus thus far on sport and culture but with a team as nimble and varied in focus as we collectively are, in a short time I've gotten exposed to a pretty broad range of work. We also self-publish a pretty incredible newsprint magazine called Victory.
Im also teaching an experimental typography class at the Cooper Union this semester.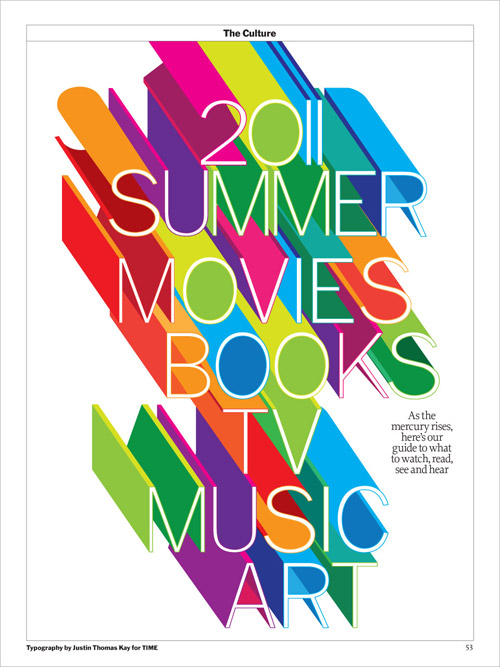 What are some of your favorite design projects you've worked on?
The FADER was a amazingly enriching experience of getting to develop a full 360 of a brand. Everything from print to re-imagining a website to event activation… it was endless. And before that, I freelanced for a bit under the eagle eye of Chris Dixon at New York magazine. Those 2 experiences taught me more in a span of 2.5 years than I learned in the previous 7. It was not easy but I feel much more confident in my own work and how to control my ideas than I did before.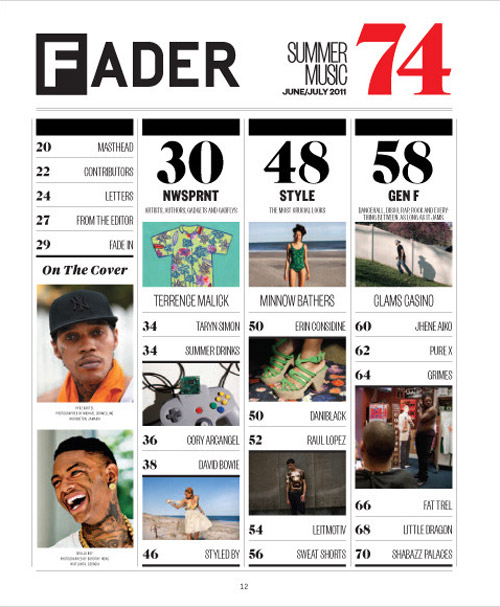 You're living in New York now, but you are Wisconsin to the core. What do you carry with you from your time in the Midwest?
Everything. Milwaukee is the best. I will always love it. I wish I could work and live there, but for better or worse NYC is my work base. In a literal sense, I carry a love for deep fried cheese curds, Old Style on tap, and supper club culture. Bring me the relish tray.
Top 10 favorite Black Sabbath songs?
10-1) Children of the Grave. honestly, hands down, my single favorite song from a catalog of hundreds of jams that I love more than some of my friends (sorry dudes, it's fucking Sabbath we are talking about here). That song features what is arguably the heaviest and greatest breakdown written with a guitar.