From the BRLSQ Vault! Cubic Zirconia record release party print

From deep within the confines of the BRLSQ Vault™ we have pulled Mike Davis' poster designed for afro acid house trailblazers Cubic Zirconia. Holler at it right here.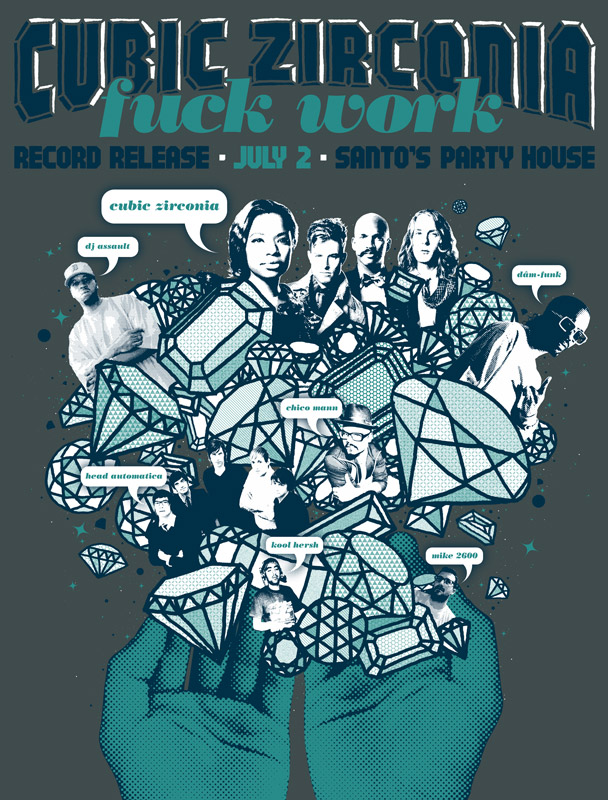 The print is for the release of their "Fuck Work" 12" single, their very first release. I drew the type and doodads for it: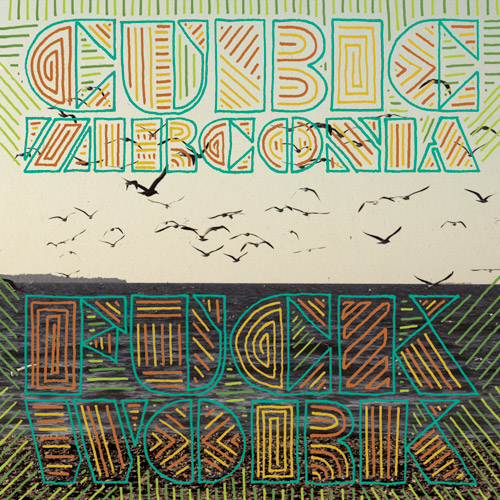 The release party was about as good as you could dream it to be. I opened up with some funk and disco, spinning alongside my dude Kool Hersh. Hersh and I came up DJing together in St. Louis with Nick from Cubic Zirconia. See how it all makes sense? DâM-FunK went on next and rocked the spot with his cosmic funk and boogie record selections. Chico Mann's Brazilian / Afro funk was a nice suprise - I really dug those guys a lot. I'd heard Cubic Zirconia on record but was NOT prepared for their live show. They blew the roof off of Santos Party House that night with huge beats, backup dancers, and Tiombe Lockhart's super sexified vocal performance.
On the strength of that party, we asked CZ to play at our 2010 Do It To It party in Austin TX. Needless to say, they did the damn thing and almost caved the floor in at Silhouette. Here are a few flicks from their performance at our party and their stop at our Flatstock booth.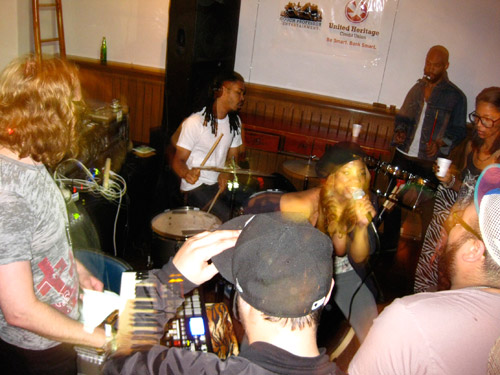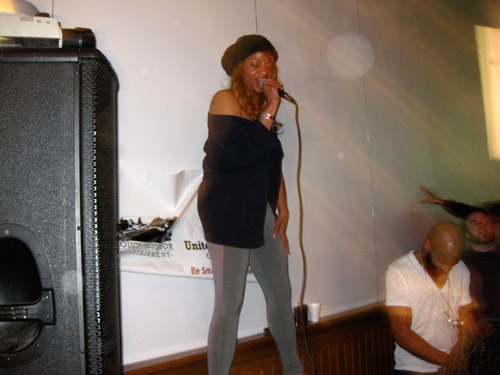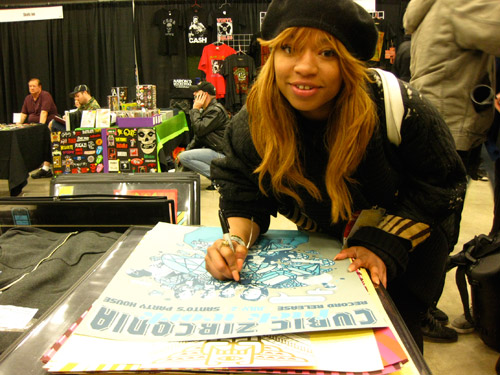 BONUS: Nick Hook will be DJing this Saturday at Too Much Love with Sovietpanda at First Avenue. Go go go!