Extracurricular Screenprinting
We've been feeling creative and crafty lately as we've been working on pieces to include in our ongoing, everchanging
Working Title
art show happening right NOW at
CO Exhibitions
. Wes and Ben were looking through our hallway and found an old screen we exposed, what, like 5 years ago? with an image I put together of Jim Belushi rockin' an Ol Dirty Bastard tribute version of his famous COLLEGE sweatshirt. We ended up printing a run of those sweatshirts and they were awesome.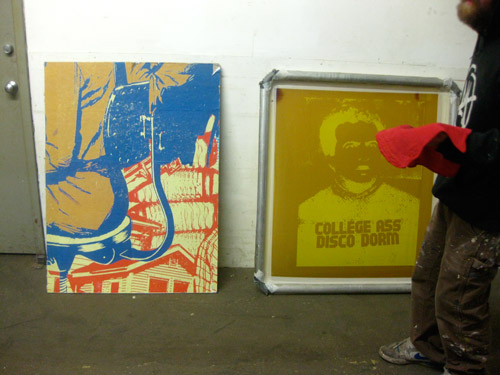 OK so anyways, we grabbed a few collage pieces put together by Permanent's in-house designer Kyle Helle and added a new disco ass layer to each of them. But this awkwardly-shaped screen didn't quite fit onto our Saturn presses, so we got real clever and built an all new press... out of four pieces of wood right in the middle of our hallway.
Bennie mixing up some ink: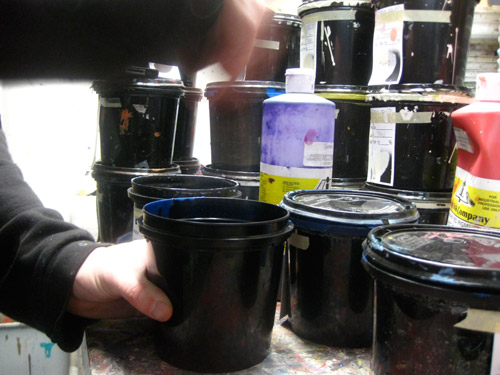 Ben starring as the human hinge while Wezz pulls the squeegee across.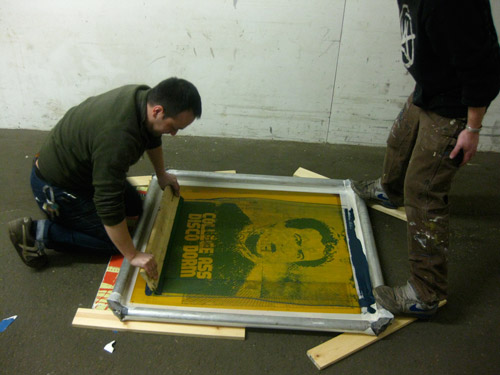 Ta-daaaaaaa!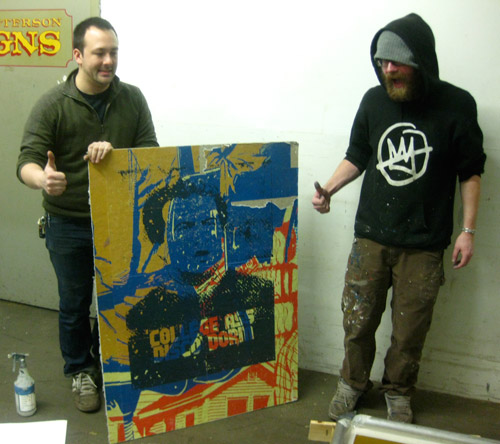 Alright, now Ben takes a crack at the printing...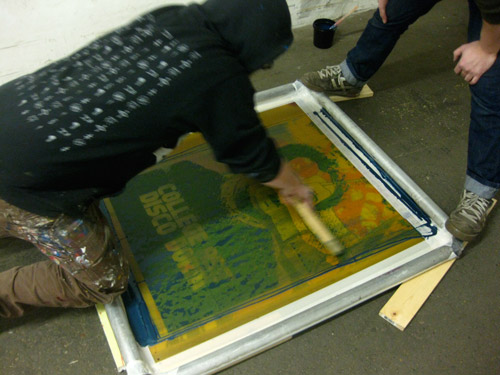 Ta-daaaaaaa!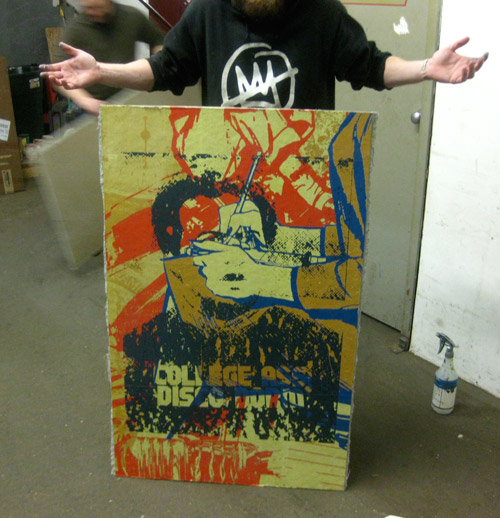 HI-JINX!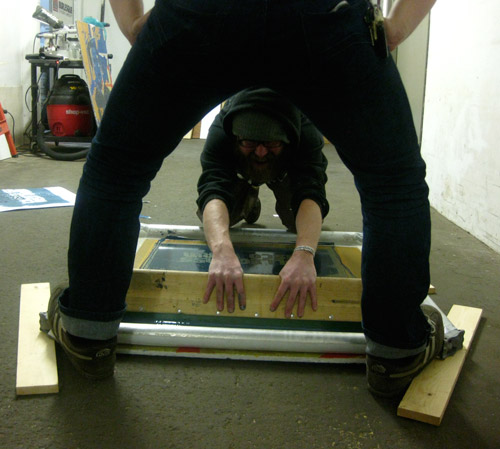 Come check out the finished products this Friday at night #2 of Working Title! 6-9pm at CO Exhibitions!