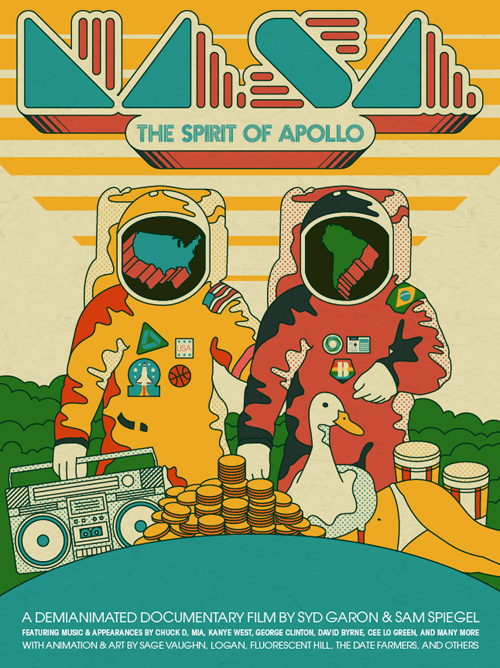 I was recently approached by my friend Meghan, a PR whiz in Los Angeles, about creating a poster for "The Spirit of Apollo," a documentary film about the making of hip hop group N.A.S.A's album of the same name.
Comprised of North American (Los Angeles) DJ Squeak-E-Clean and South American (Sao Paulo) DJ Zegon, the group's 2009 album featured guest appearances from (drumroll please) Chuck D, M.I.A, Kanye West, George Clinton, David Byrne, RZA, Ol Dirty Bastard, Z-Trip, Karen O, Tom Waits, Fatlip, Kool Keith, Ghostface Killah, Spankrock, and several others.
Completed in 2010, the film is now making the rounds through several festivals. Go check it out if you have the chance! We will have posters available very soon in our online store, so stay tuned for all the details!
Here are a few rough sketches from the creative process of putting the poster design together: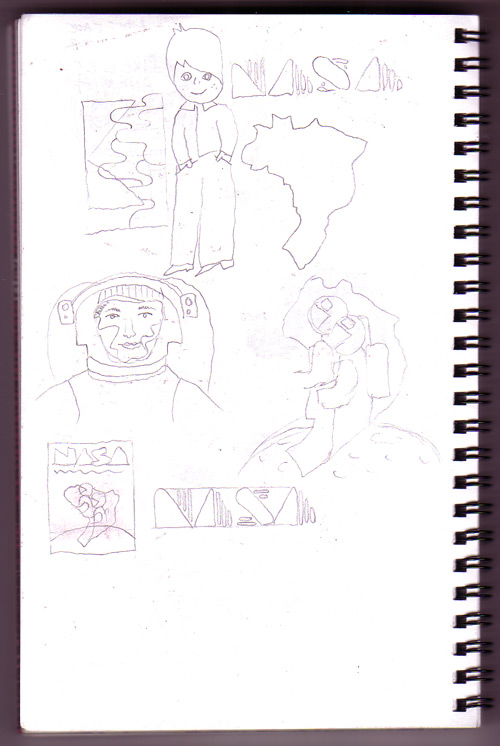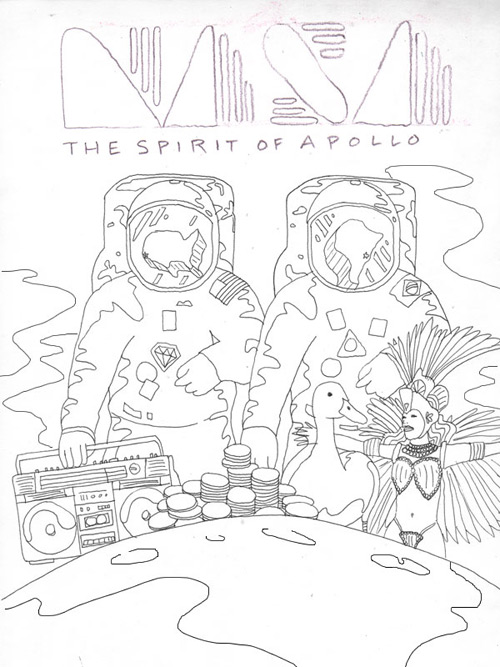 ...and here's a pretty serious test print Bennie whooped up while printing these bad boys: