Printing Permafrost: Fire From The Sky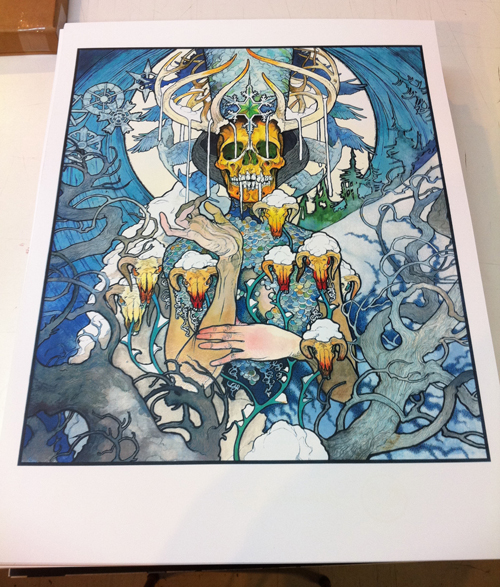 Our primary screenprinting mission on the Beyond The Permafrost art print is complete! 13 colors plus a layer of glossy ultraviolet varnish and these things are looking gorgeous.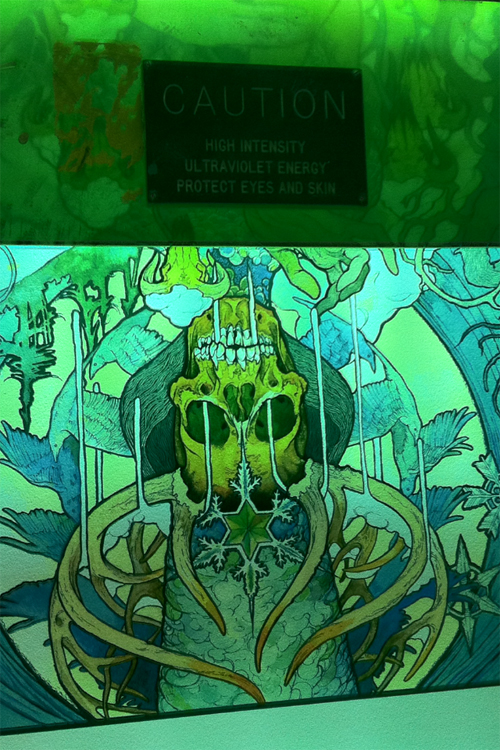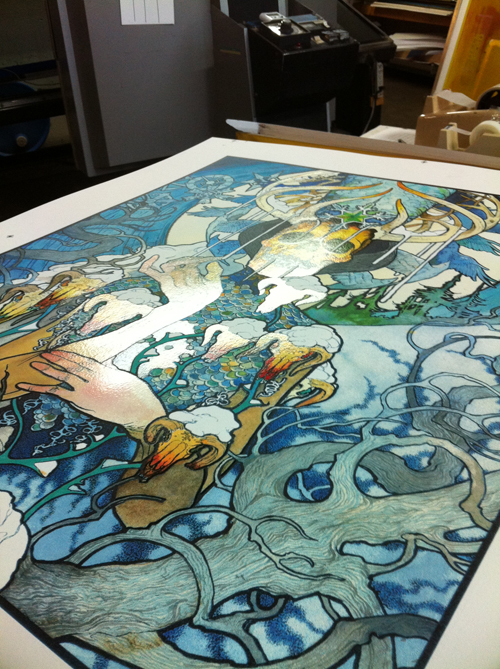 We are sending this stack off to Mr. Baizley to sign + number and will be preparing some extra very special collectible materials to accompany the print. Stay tuned for all of the details of the onsale - we should be delivering all of the vital information in the next week. Trust us, we'll leave everyone with PLENTY of advance notice before we put this print on sale.

Make sure you sign up to join our mailing list to receive all of the important info!
We're super excited for this one and hope you are too!