Baroness x Burlesque: Purple Quadrant Art Prints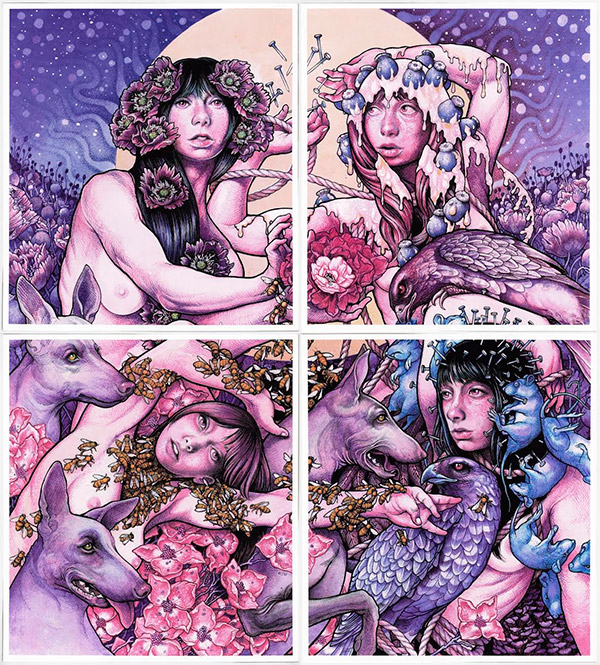 Baroness has teamed up with Burlesque of North America to produce a series of four collectible fine art prints based on John Dyer Baizley's stunning artwork from the cover of Baroness' new "Purple" album. While we have produced and released numerous screenprinted Baroness tour posters, this is the first time we have worked with the band to release a set of high end, collectible Baroness art prints of this caliber.
Each 18 x 20" print is hand-screenprinted with 18 individual colors onto high quality 100% cotton 110# Crane Lettra Fluorescent White paper, then signed, hand-embossed with John's custom seal, and hand-numbered by John in an limited edition of 192 prints.
The prints are carefully rolled and packaged into heavy duty custom-printed tubes. Our own Jodi will be personally packing all of the prints directly from the Burlesque headquarters.
Full matching number sets of all four Quadrant prints: $500 + shipping
Individual Quadrant prints: $125 each + shipping
For sale right now, exclusively at store.yourbaroness.com
This is a pre-sale and print packages will begin shipping in February 2016.