Desperation Burns: The Art of Purple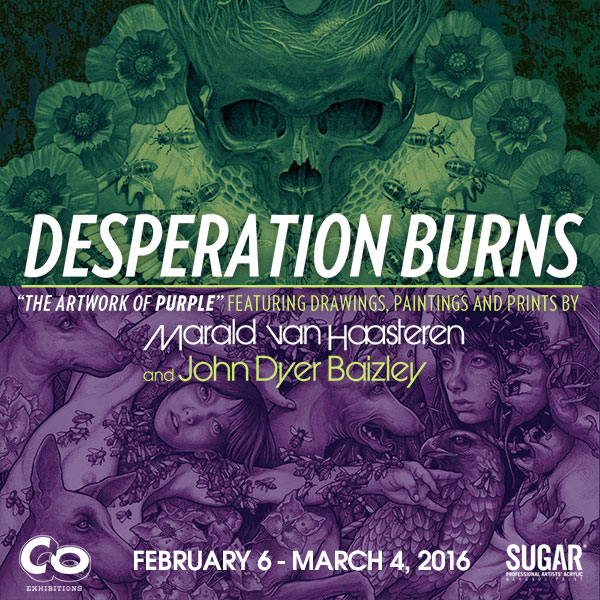 After more than a year in the making, Dutch artist Marald van Haasteren and Burlesque extended family member John Dyer Baizley are teaming up to present a two-man exhibit of original paintings, drawings, prints, and a few surprises this February 6, 2016 at our very own CO Exhibitions gallery, here in Minneapolis.
John and Marald have a long history as friends and artists, and we're excited to watch them show their work together, most of which was made for the recently released Baroness album PURPLE. The opening, at which both artists will be present, is February 6, from 7-10pm. The two will be at BRLSQ all week leading up to the event, creating some new & collaborative work for the show, overseeing and debuting some new art prints, posters and exclusive works. There will undoubtedly be a few more things happening; we'll share those as they come up.
In John's own words: "Marald and I have worked in parallel over the past decade or more, creating covers and images within and around the punk/HC community, and we're thrilled to finally hang some of our work together. We worked relentlessly on the images and layout for "PURPLE," and would love to share some of this process, in the form of an exhibition of our work in various formats. There will be something for everyone."
Stay tuned for more details as they unfold.