Synesthesia wrapup / New artwork from Mike Davis
This past weekend, we helped organize / particated in / celebrated the very first
Red Bull Synesthesia
event. Hopefully the first of many like it to come, Synesthesia is a multimedia art event which showcases artists who specialize not only in visual art, but also in music. Each artist is presented with the challenge of creating a visual art installation and also giving a musical performance which coincides with it.
For our portion of the event, Wes Winship painted a HUGE portrait of James Brown live on the spot while our own Mike 2600 performed a brand new DJ set alongside ... himself! It was 4 turntables for the price of 2 with the help of a pre-recorded video accompaniment.

We were all blown away by the huge and enthusiastic crowd, who filled up Solar Arts Building to see and hear brand new work from Angelo Pennacchio, Nicholas Perez, Jess Buns, Neal Perbix, and the Burlesque crew. Check out the #houseofart hashtag on Instagram for more images and videos.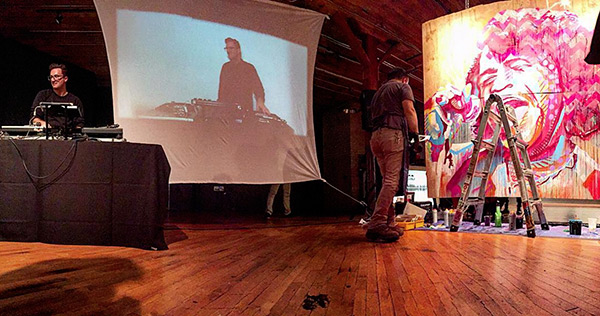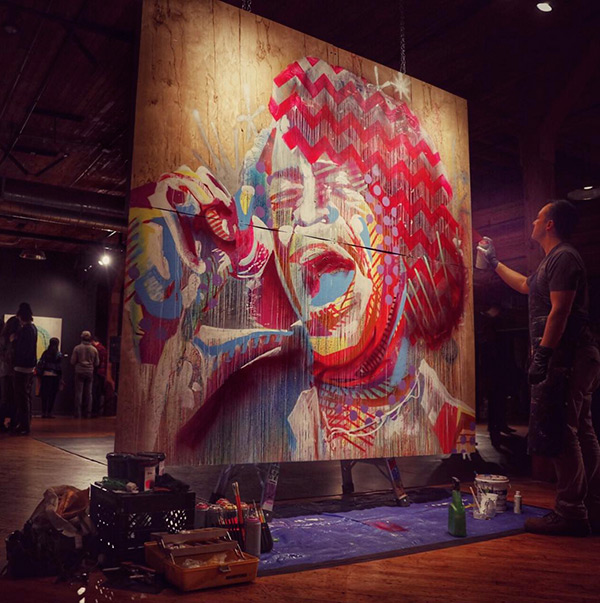 Mike also displayed a selection of brand new paintings and hand-painted wooden treasures. The wooden pieces were designed by Mike using Adobe Illustrator, then cut out on our friend Joe Beuckman's CNC router, a machine he built himself from scratch. Whoa. They were then hand-painted by Mike. Take a look below and contact us if you're interested in adding any of these to your collection!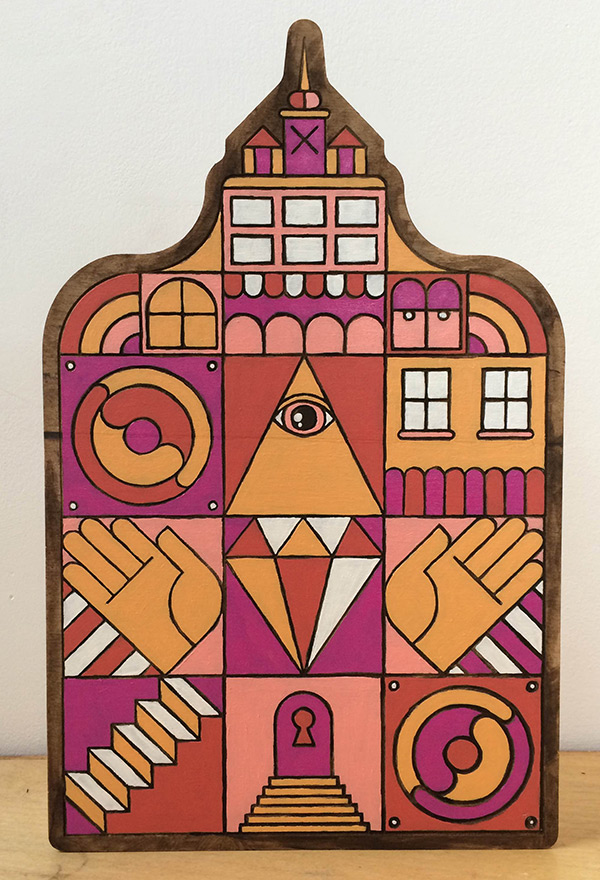 Magic House
acrylic + latex paint on hard maple
$500 SOLD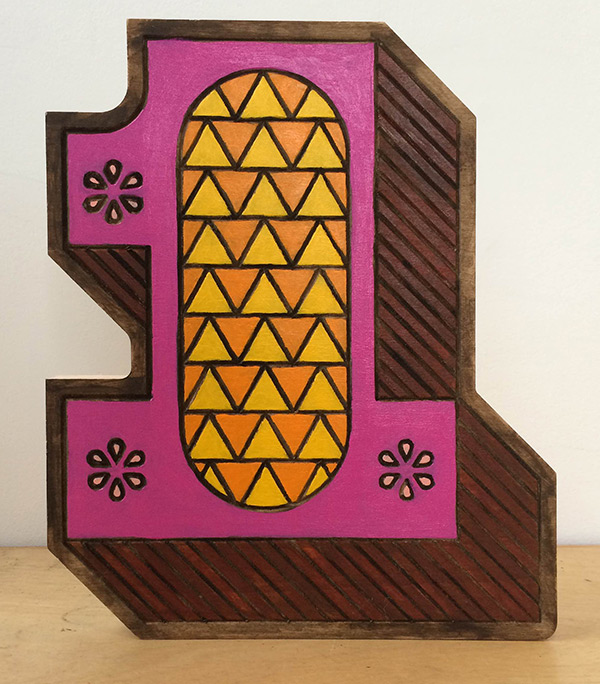 #1
acrylic paint on hard maple
$200 SOLD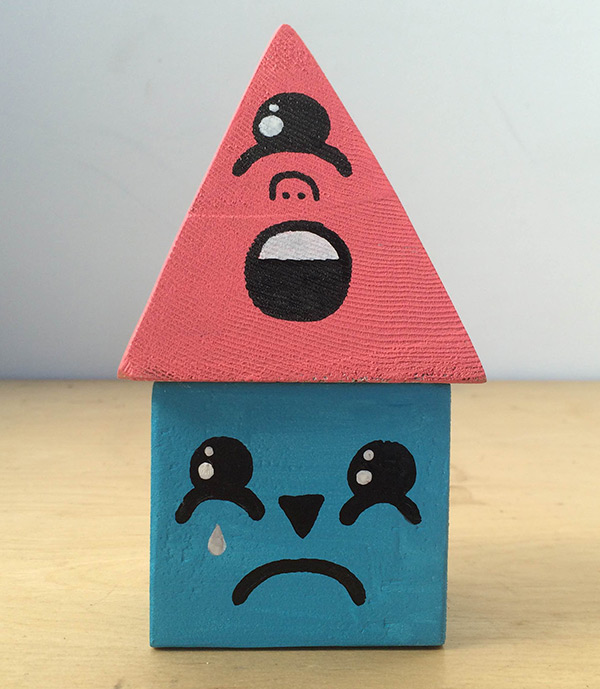 Wooden Dudes
acrylic paint on mixed wood
$45 each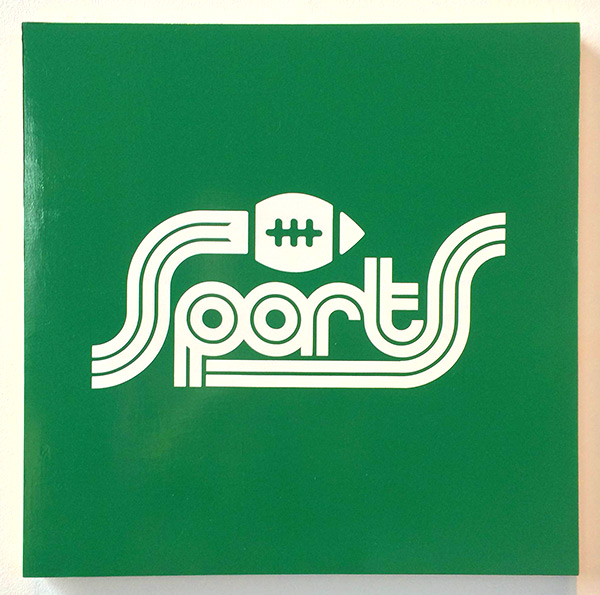 Sports
spraypaint on wood panel
$200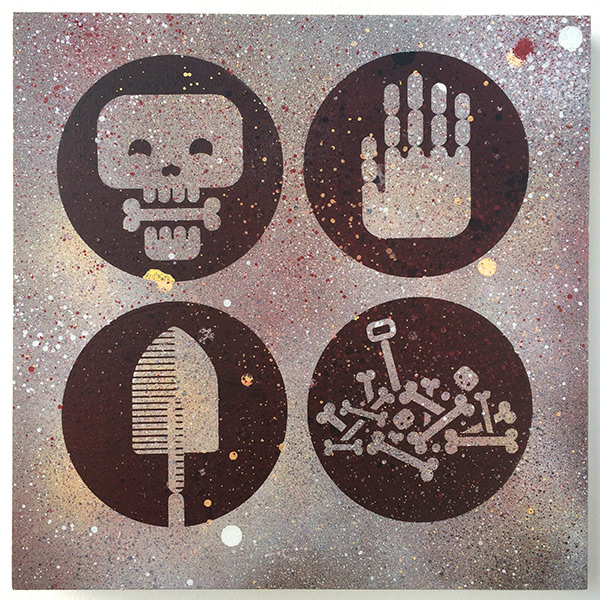 Skeletonation
spraypaint on wood panel
$150 SOLD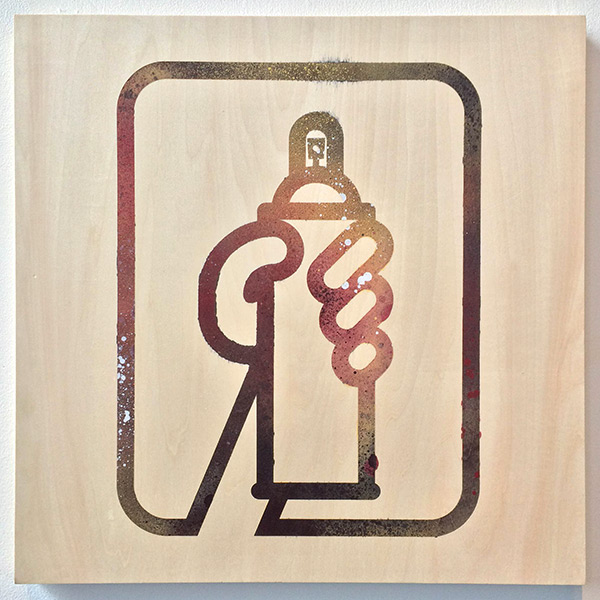 Spray Can
spray paint on wood panel
$150