In the studio with Jacob Bannon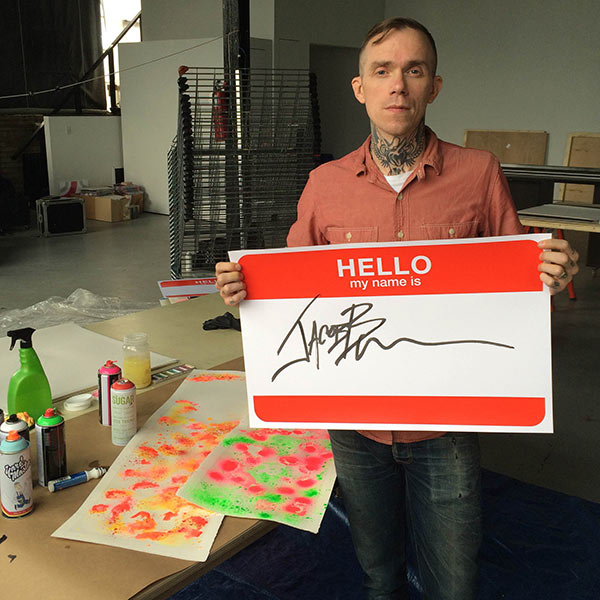 This week, we've been graced with the presence of Jacob Bannon. We've been screenprinting his artwork since about 2005 and have been following his hardcore band Converge for even longer. As the print projects he's been bringing us have become increasingly more involved over the years along with the mutual admiration of each other's work, we thought it was only appropriate to invite Bannon to display a collection of his artwork at our CO Exhibitions art gallery.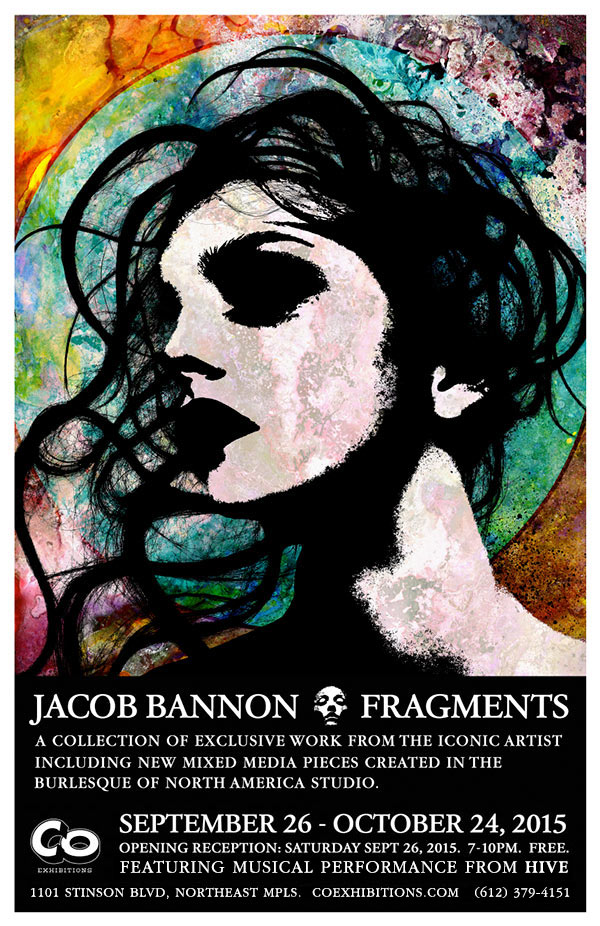 This culminated in the conception of FRAGMENTS, a brand new collection of work created right here in our studio. For several days, Jake has been spraypainting, splattering, and moving colors around on various sized sheets of paper. From there, we are screenprinting several layers of his artwork on top, then back to the painting, then back to the presses, and so forth. Each piece is completely one-of-a-kind. On Saturday September 26th, we will unveil this collection of chaotic work.
Here are some images of Bannon at work in our studio. Stay tuned to our Instagram feed for more up to the minute reports.