Introducing the Cool Jerk tuk tuk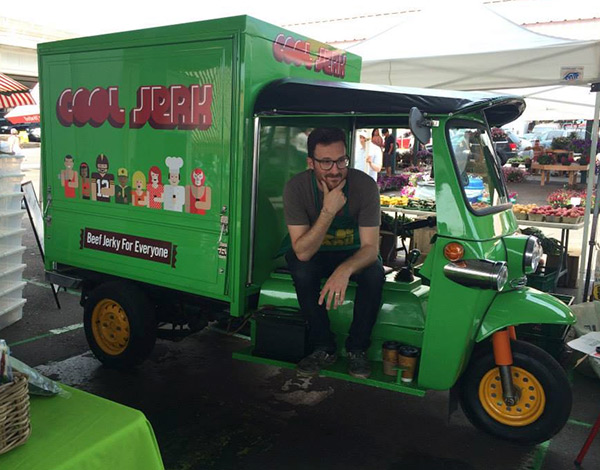 As many of you know, our own Mike Davis and his wife Mali have their own brand of beef jerky called Cool Jerk. To fit with the jerky's Southeast Asian origins, they went ahead and bought a tuk tuk. Fairly certain it's the only functioning tuk tuk on the streets of Minnesota.
It spent the first several years of its life in Thailand, being used a taxi. Something like this:
It was sourced from someone in Chattanooga TN. When it arrived in Minneapolis, it looked like this: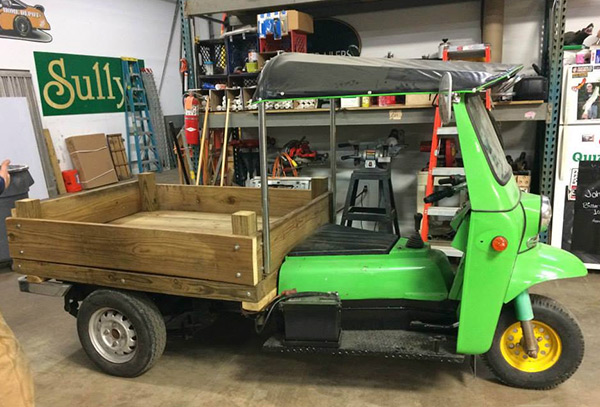 Mark from Chamelon Concessions, who has built a considerable amount of food trucks in the Twin Cities, took on the task of getting this thing in shape.
The back section was converted into a big storage unit for jerky and event supplies.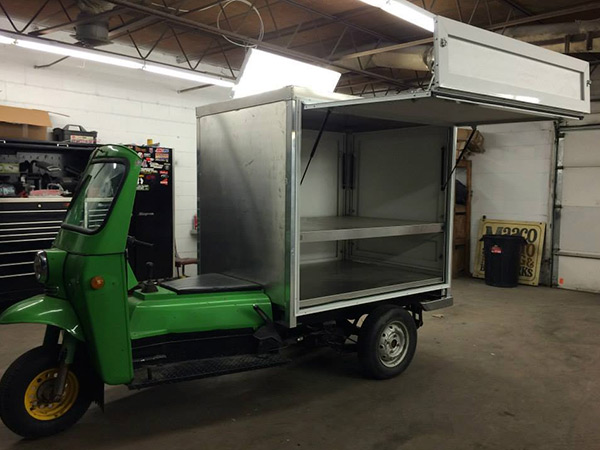 All painted up and ready for graphics.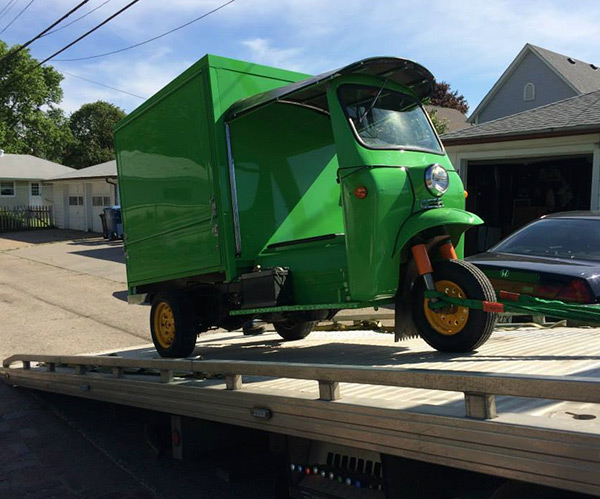 There she is!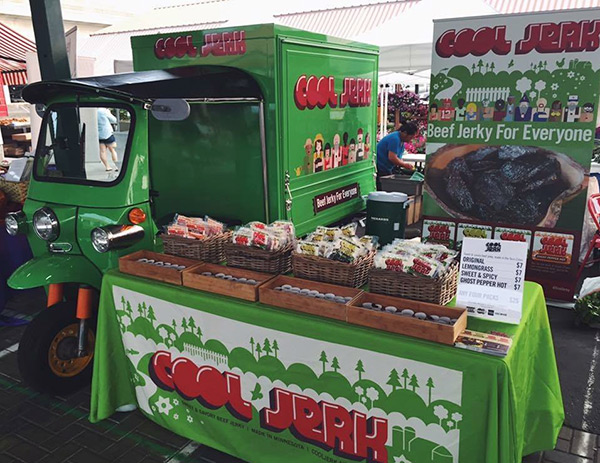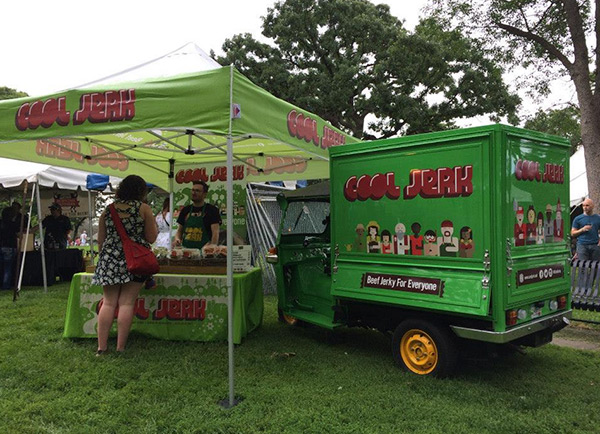 Follow Cool Jerk on Facebook and Twitter to find out where and when you can see the tuk tuk in person!