BRLSQ + Richey Beckett + The Grateful Dead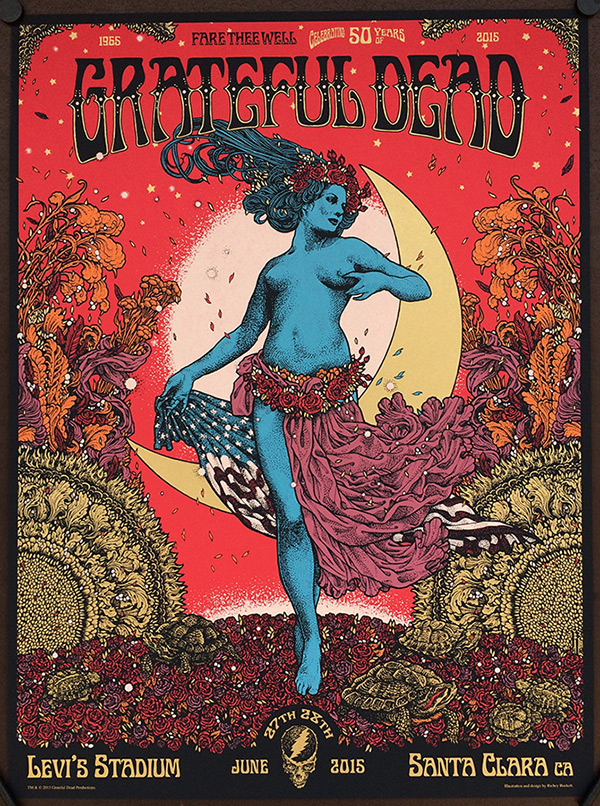 We had the honor of turning Richey Beckett's beautiful Grateful Dead artwork into a huuuuuuuge stack of screenprinted posters. Ben put the ink on paper and Jodi built a fleet of custom cardboard boxes to safely deliver these to California. This is a big one to check off the bucket list. Congrats on a fantastic poster, Richey!
Oh, and NO, we do NOT have any copies of this for sale. Yes really.