Seasons In The Abyss: Closing Party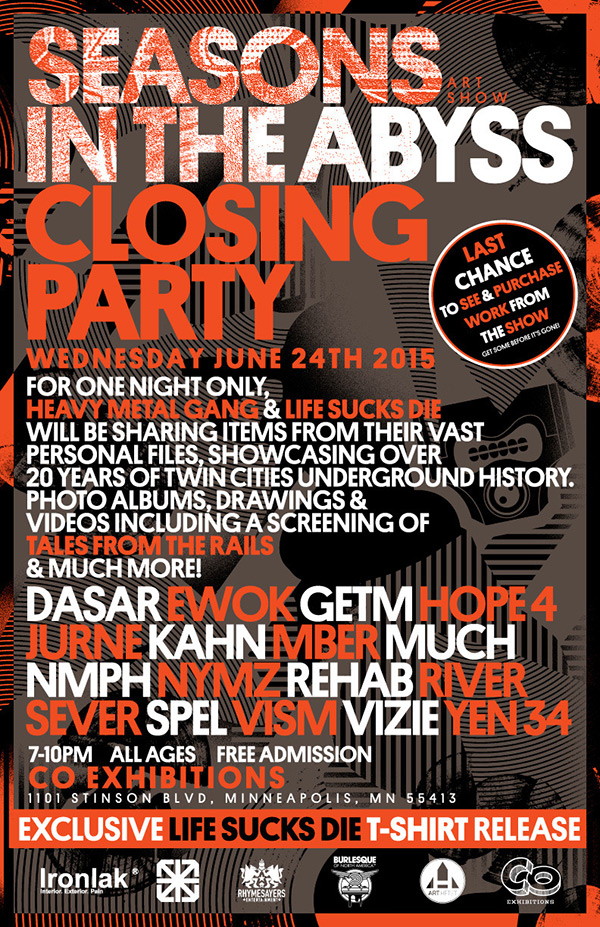 Wednesday June 24th
7 - 10pm
CO Exhibitions
1101 Stinson Blvd (at Broadway St in NE MPLS)
All ages / free admission
We've loved having the Seasons In The Abyss show on display here at CO, but, as the saying goes, all good things must come to an end. However, before we bid this show farewell, we'll give you one more chance to come see the artwork.
This is also a perfect chance to grab any pieces you may have purchased at the opening.
Come meet and hang out with the artists from the show! Bring your blackbook and trade sketches with other artists!
Enjoy a screening of "Tales From The Rails" as well as other raer video artifacts from the Life Sucks Die era!
PLUS!!!
Did someone say Life Sucks Die t-shirt release?
RSVP and invite your friends on Facebook.