John Baizley "Persephone" art print variants
In March 2015, we released "Persephone," a new art print from
John Baizley
. As we tend to do when we produce editions of multi-color art prints, we got a little wild with our ink and paper selections and ended up creating 13 different ultra-raer™ variant editions! Screenprinted by Ben LaFond right here at Burlesque of North America, each of these prints are signed, numbered, and embossed.
THESE PRINTS ARE NOT FOR SALE RIGHT NOW.
We aren't quite ready to part ways with these prints at the moment. Stay tuned to our newsletter, Instagram, Twitter, and Facebook to find out when any of these prints become available over time. In the meantime, please don't destroy Jodi's inbox with requests to purchase these prints. Thanks!
And now, with no further ado, we present the full range of Persephone variant editions!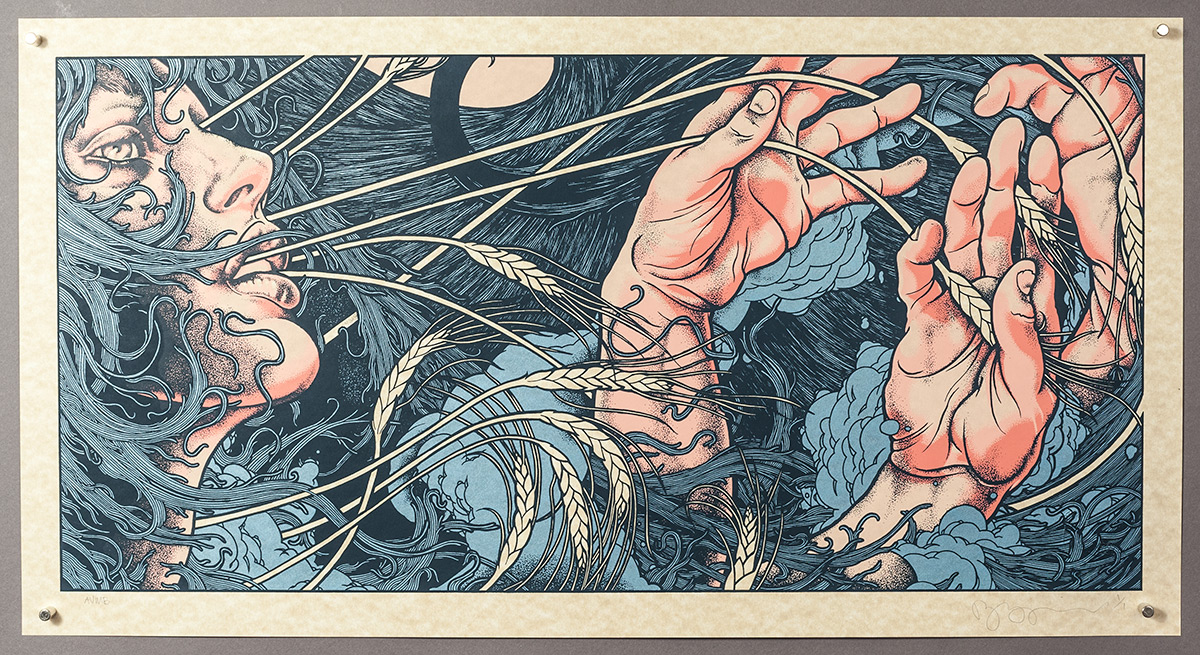 AVMB
Parchtone Aged Variant, Metallic Blue
Edition of 1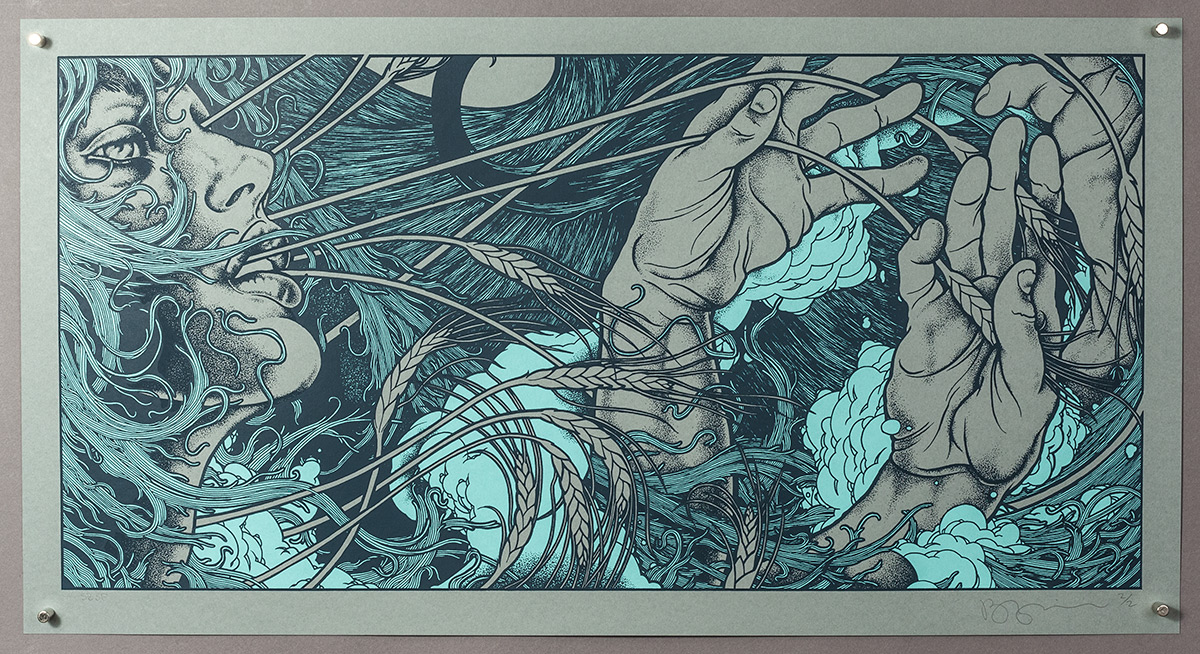 SBSF
Steel Blue, Sea Foam
Edition of 2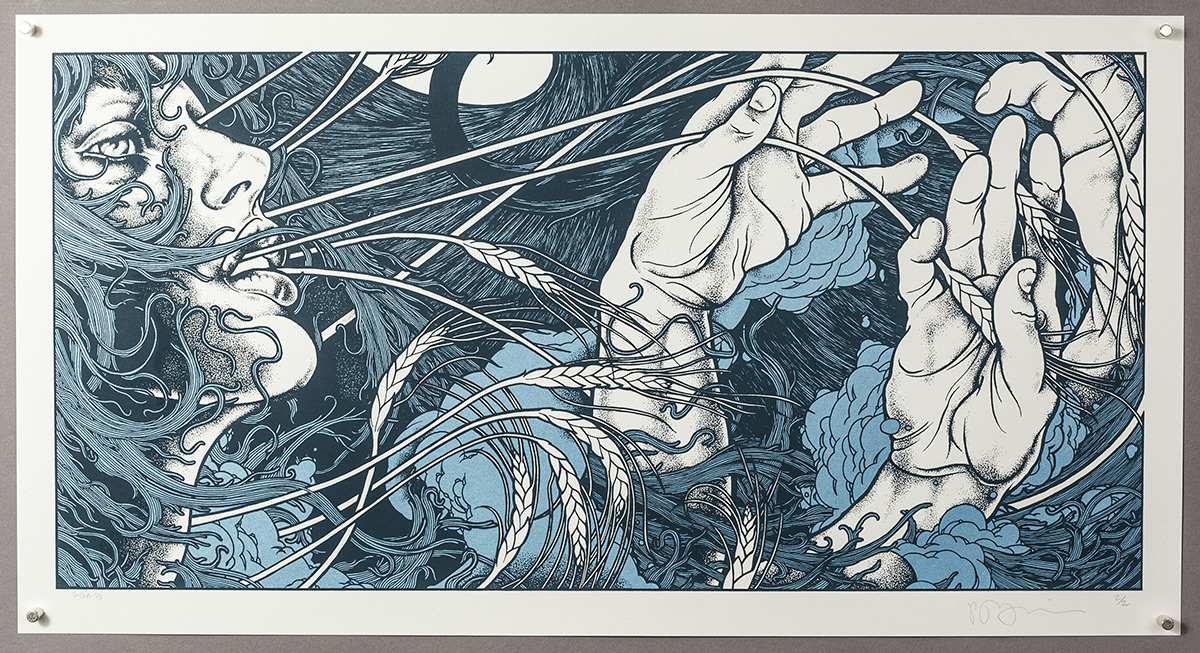 GGMP
Grout Grey, Metallic Blue
Edition of 2
KG
Kraft, Green
Edition of 2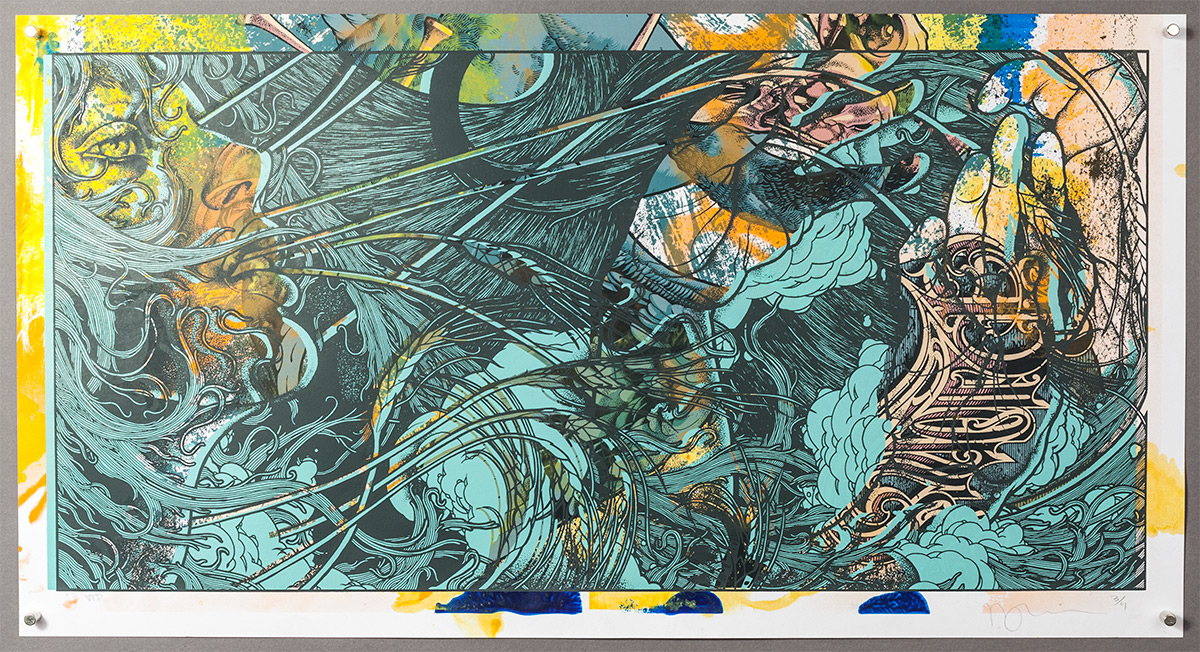 VTP
Various Test Prints
Edition of 4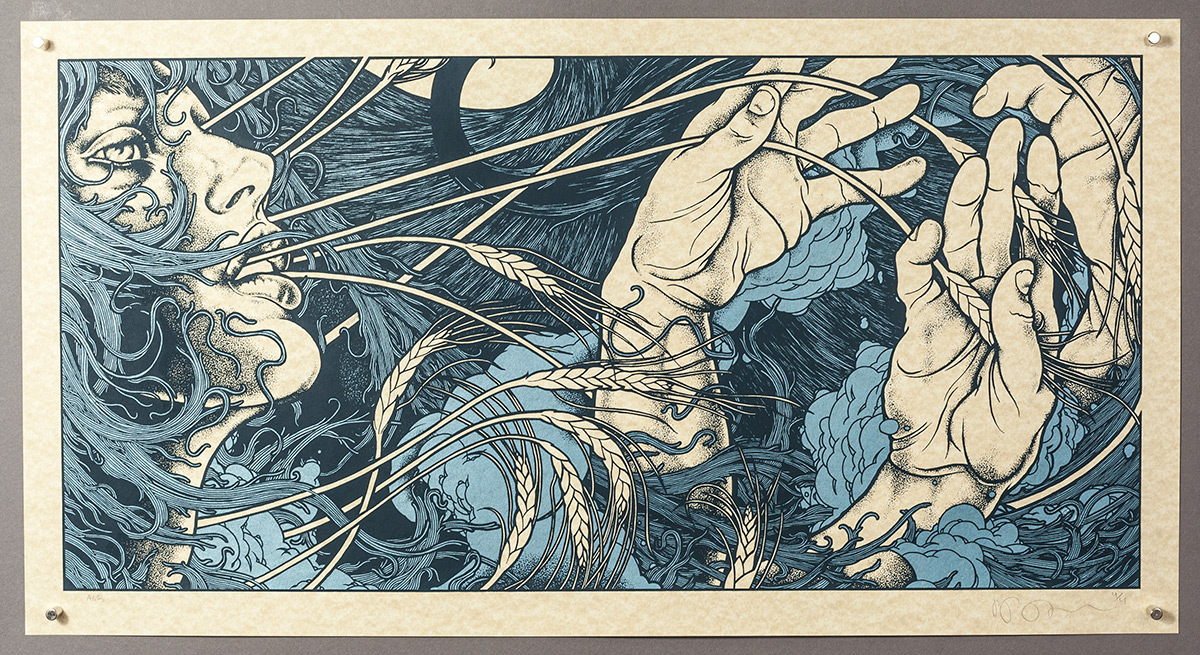 AMB
Aged, Metallic Blue
Edition of 4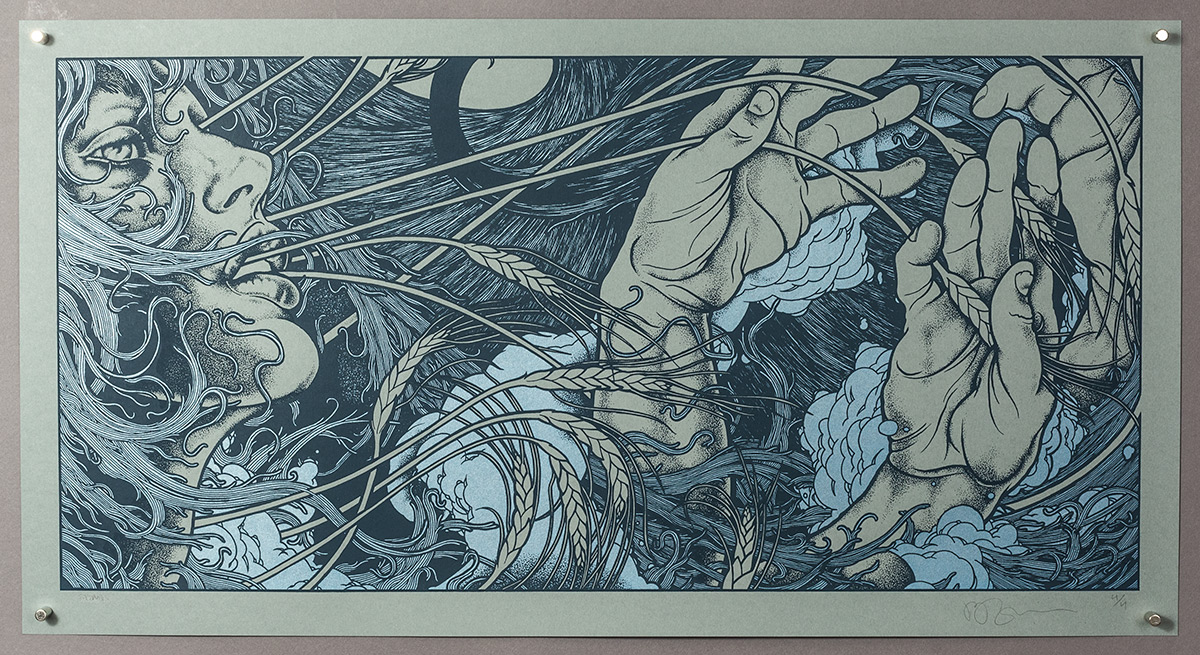 SBMB
Steel Blue, Metallic Blue
Edition of 4
CBMB
Charcoal Brown, Metallic Blue
Edition of 4
WWG
Whitewash, Green
Edition of 3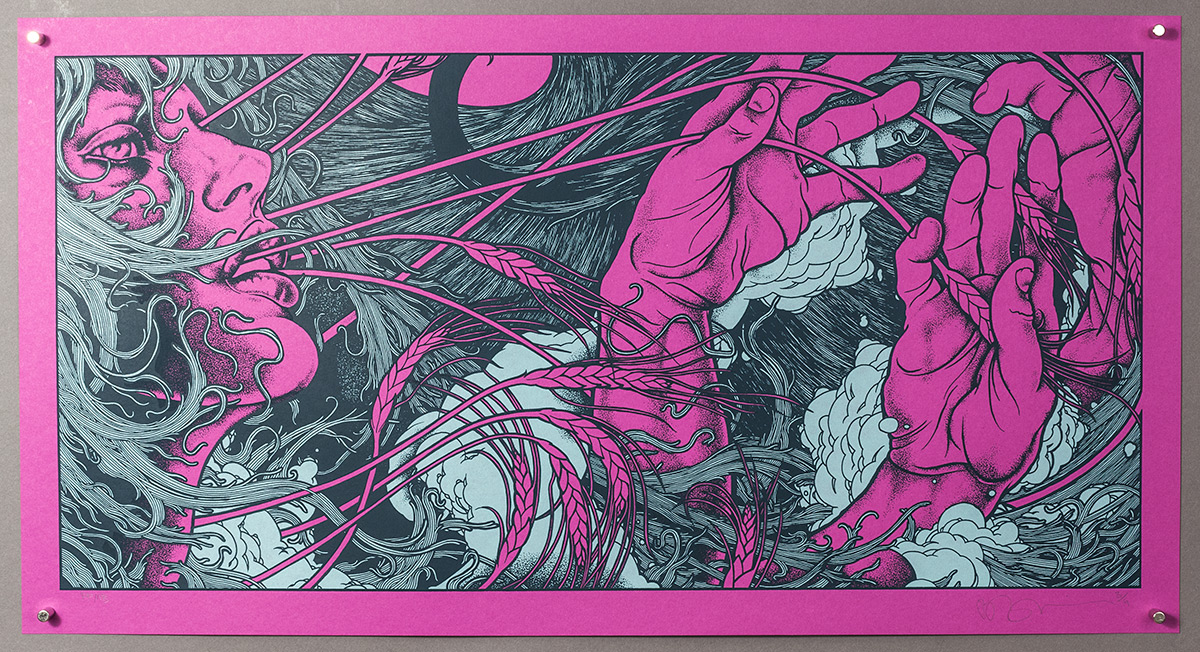 PPMB
Plum Punch, Metallic Blue
Edition of 4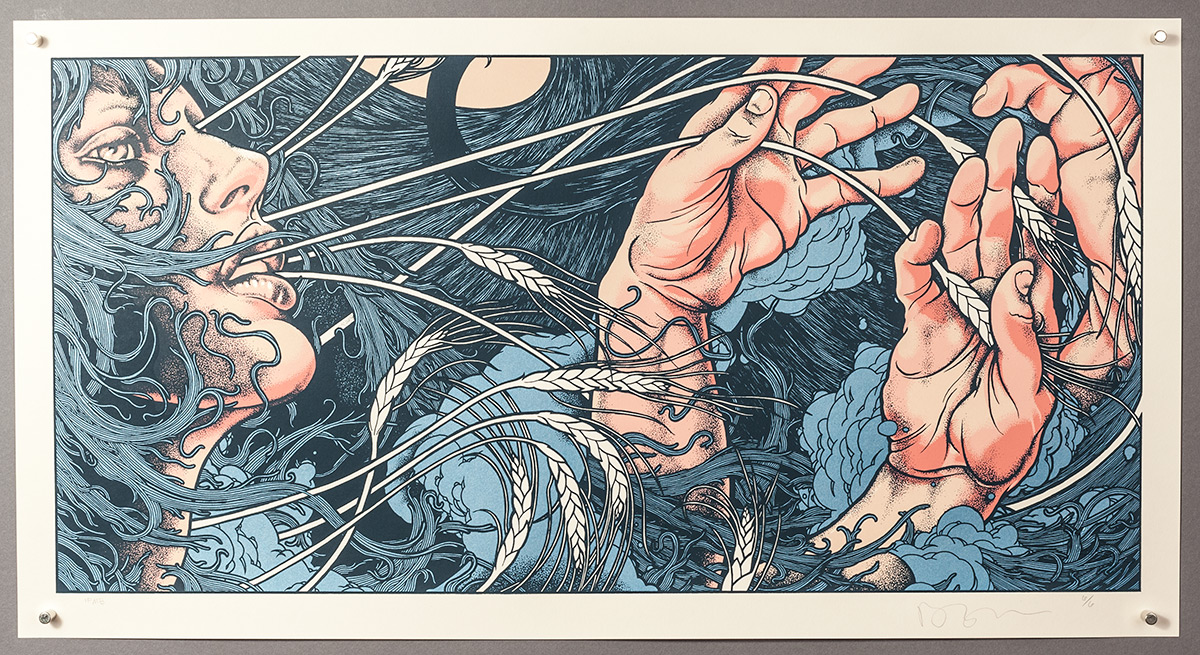 IPMB
Insulation Pink, Metallic Blue
Edition of 6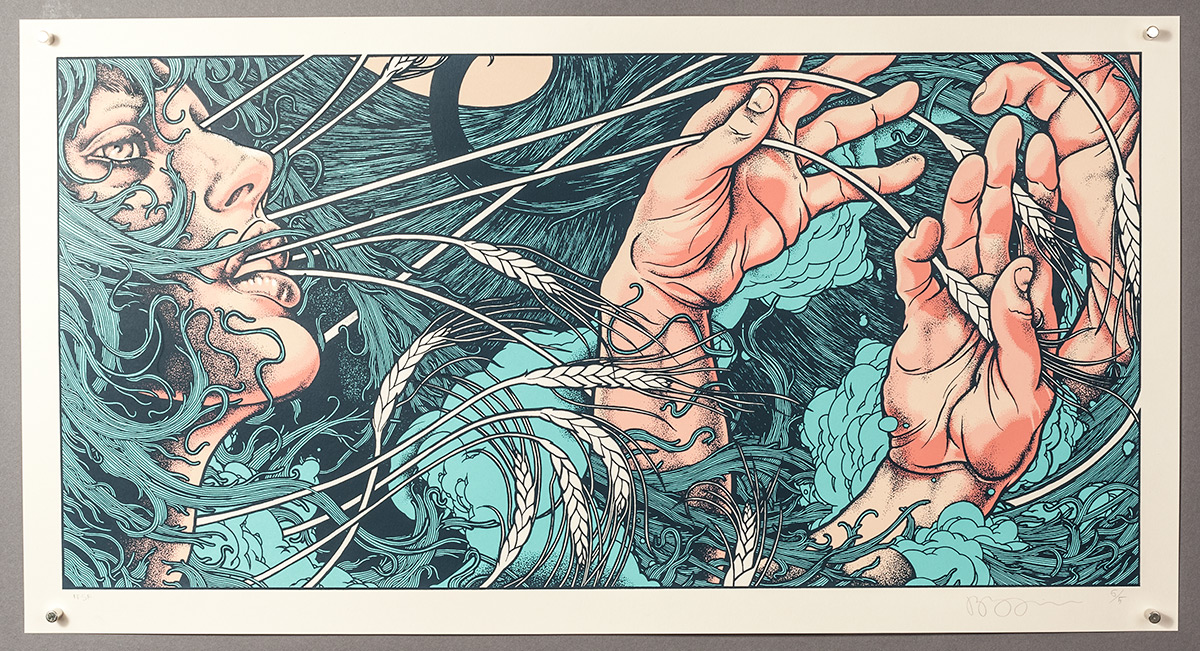 IPSF
Insulation Pink, Sea Foam
Edition of 5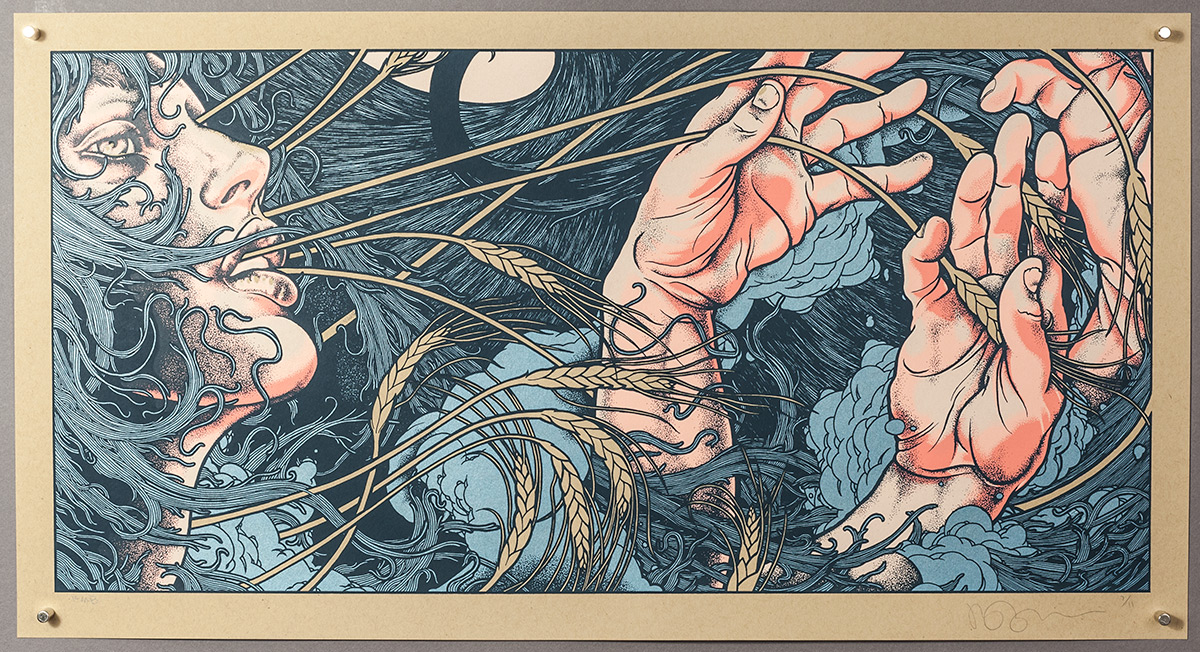 KMB
Kraft, Metallic Blue
Edition of 11